Nevada State gets OK to become a university
Updated March 10, 2023 - 6:10 pm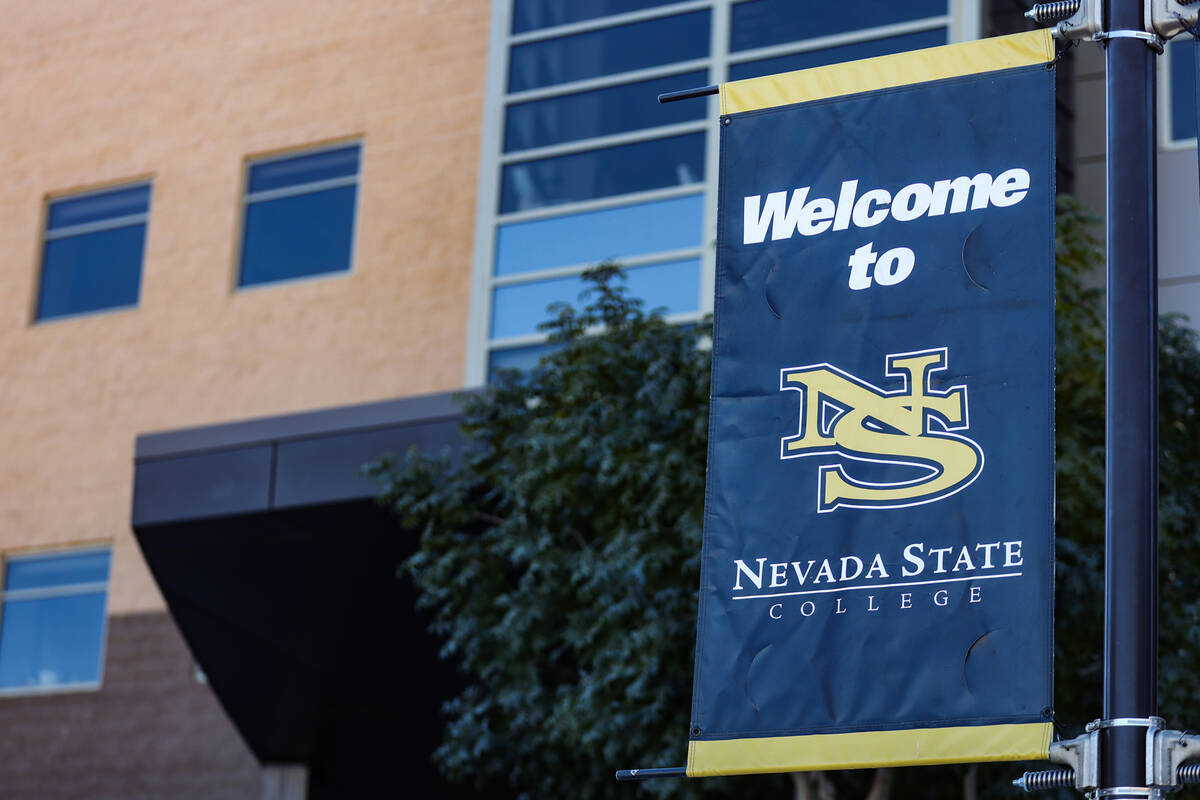 The Nevada System of Higher Education Board of Regents on Friday voted 9-4 to approve a name change for Nevada State College.
The new name — Nevada State University — would take effect on July 1. It's contingent on a change to Nevada law that would create a "second-tier teaching university" within the state's system, according to the approved motion.
A bill on the tier system has been drafted, and there is interest in the Legislature, Nevada State College President DeRionne Pollard told the regents.
The rename would not affect the funding formula, admission standards, or the institution's mission, Pollard said. Rebranding would be funded through donations.
"All we want is to be able to do what we do: We are not asking to be something we're not, we're not asking to be something more," she said. "We're simply asking to operate in the mid-tier which we currently do serve to serve the students that we currently serve."
College officials argued that a name change will help increase enrollment, eliminate confusion among employers and lead to higher pay for graduates.
Nevada State, which opened in 2002 in Henderson, has more than 7,200 students enrolled. It offers bachelor's degrees, plus a master's degree in speech-language pathology.
Regents voted unanimously in September to postpone considering the change. Some of them said they needed more information about the impacts in areas such as accreditation, and how a change might impact the two state universities. The board was updated in late November, but it was an information-only item and no action was taken.
UNLV President Keith Whitfield was among the dozens of prominent officials to sign on to a letter of support for the name change. UNR President Brian Sandoval told regents that he did not want to speculate about possible consequences UNR could experience.
Nevada's two U.S. senators and the Democratic congressional delegation also supported the change.
While some regents were on the fence up until shortly before Friday's vote, Pollard presentation and statistics appeared to qualm previous concerns that the change would have repercussions on the system as a whole.
Regent Stephanie Goodman, who voted against the motion, said that the change could bring unintended consequences in the future, such as salary negotiations with staff down the line.
She echoed concerns from other regents that degrees from UNLV or UNR could be "diminished a little."
Pollard praised those universities' missions, which she said are different than Nevada State's. She said that the definition of what "university" means has changed.
Work began in fall 2019 to look into the option of renaming and to solicit feedback. Now, Nevada State will begin the renaming process with the Northwest Commission on Colleges and Universities – an accreditation organization.
It will also start the process of requesting updates to the Nevada System of Higher Education's handbook to reflect the name change.
Contact Julie Wootton-Greener at jgreener@reviewjournal.com or 702-387-2921. Follow @julieswootton on Twitter. Contact Ricardo Torres-Cortez at rtorres@reviewjournal.com. Follow @rickytwrites on Twitter.