New Clark County schools chief halts central office hiring
Updated June 22, 2018 - 8:41 pm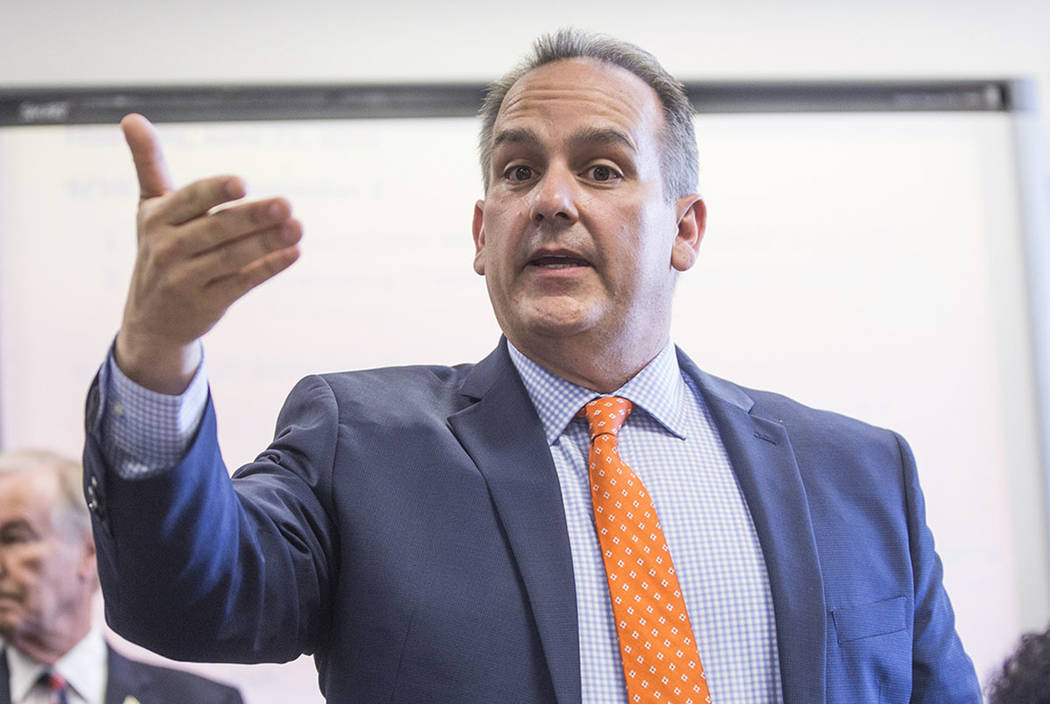 The new leader of the Clark County School District has instituted a hiring freeze for administrative positions in all central offices while also luring two former colleagues from Orlando, Florida, to fill top positions.
The freeze was announced in a memo to the central executive team and school associate superintendents on Thursday.
"The only exception(s) that I will consider will be for those positions that directly impact schools and the approval of these positions will only be given by me," Jesus Jara wrote.
Diane Gullett — an area superintendent in the Orange County Public Schools District — will replace Deputy Superintendent Kim Wooden, who plans to retire in November. Her annual salary will be $160,692.
Gullett was a former principal and executive area director in the district's School Transformation Office, according to her LinkedIn profile. She also oversaw districtwide professional development for teachers and administrators, Jara said in a statement.
Jennifer Cupid-McCoy, most recently a principal at Freedom High School in Orlando, will serve as Jara's chief of staff with a salary of $145,860. She also previously supervised principals, Jara said.
The School Board will vote on the contracts for both employees at a meeting on Thursday.
"I am grateful that both leaders are eager to join a talented team of administrators in CCSD," Jara said in a statement.
The district said in a statement that money for the chief of staff position was available through the consolidation of existing positions, but did not say what those positions were.
The hires are just the start of Jara's plan to transform the district.
On Thursday, he announced the goal of making the Clark County School District the "No. 1 district for kids," without explaining precisely what that means.
He also released what he called an entry plan that emphasizes listening to the community increasing academic achievement and fully staffing every classroom by the first day of school. Initial goals in the plan also include a focus on efficient operations and finance and proactively reaching out to all stakeholders — especially those that are underrepresented.
In his first 90 days, Jara plans to analyze the status of the district's current long-term achievement plan known as the Pledge of Achievement.
"Depending on the outcome of the listening sessions, I will recommend one of the following: Refresh our Pledge of Achievement, realign the Pledge of Achievement or restart with a new strategic plan," Jara states in his plan.
Jara's new hires so far have the support of the teachers' union.
"Jara has to have the opportunity to bring his own team in, his leadership team, so we have no issue with it," said John Vellardita, executive director of the Clark County Education Association. "Once he has made those decisions, though, that leadership team is expected to perform — and that's where we will obviously weigh in."
Contact Amelia Pak-Harvey at apak-harvey@reviewjournal.com or 702-383-4630. Follow @AmeliaPakHarvey on Twitter.