New contractor to get UNLV housing project back on track
February 23, 2018 - 3:55 pm
Updated February 23, 2018 - 10:19 pm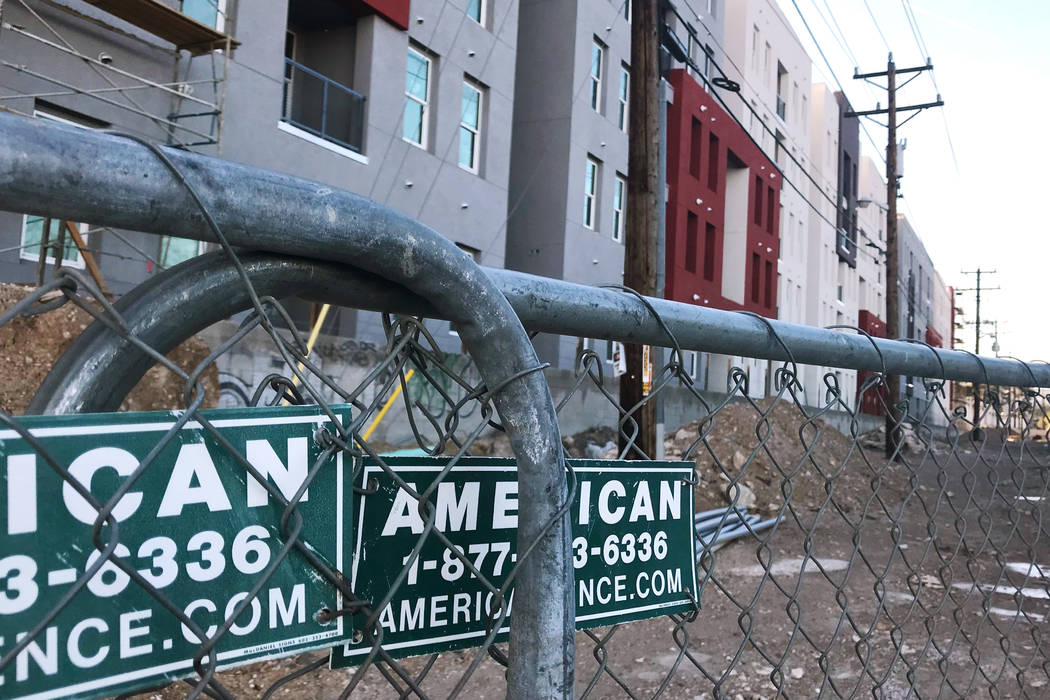 A stalled student-housing project on UNLV's campus is lurching back to life with the hiring of a new contractor.
A spokeswoman for the Midby Cos. confirmed Thursday that Martin-Harris is the project's new general contractor.
The housing project, which is expected to provide 760 beds of student housing, is the university's first foray into apartment-style living on campus.
Construction on the site of the complex ended in September with the project 73 percent complete because of disputes that arose between Midby, the project's developer, and its former general contractor, the Korte Company.
The Korte Company recently filed a lawsuit against UPA 1 LLC — an affiliate of the Midby Group — and a $20 million lien against the property. The construction contract was terminated Oct. 9.
"The pending lawsuit has no (e)ffect upon UPA1's ability to complete the project with qualified licensed contractors, subcontractors and design professionals," said Melissa Warren, a Midby spokeswoman. "UPA1's issues with Korte will be resolved in court and have little impact, if any, on the project."
A hearing on the lien is scheduled for 1:30 p.m. March 13 before Clark County District Court Judge Kathleen Delaney.
A UNLV spokesman said the university has been notified about the new contractor but has no additional information to offer.
Warren said construction is underway again as Martin-Harris has begun to engage in off-site utility work.
No completion date has been set, she said. However, the state Board of Regents at a December meeting had pressed Eric Midby, CEO of the Midby Cos., to finish the project by August — a year behind the initial opening date.
Contact Natalie Bruzda at nbruzda@reviewjournal.com or 702-477-3897. Follow @NatalieBruzda on Twitter.