NSHE board approves Melody Rose as new chancellor
Updated June 18, 2020 - 4:03 pm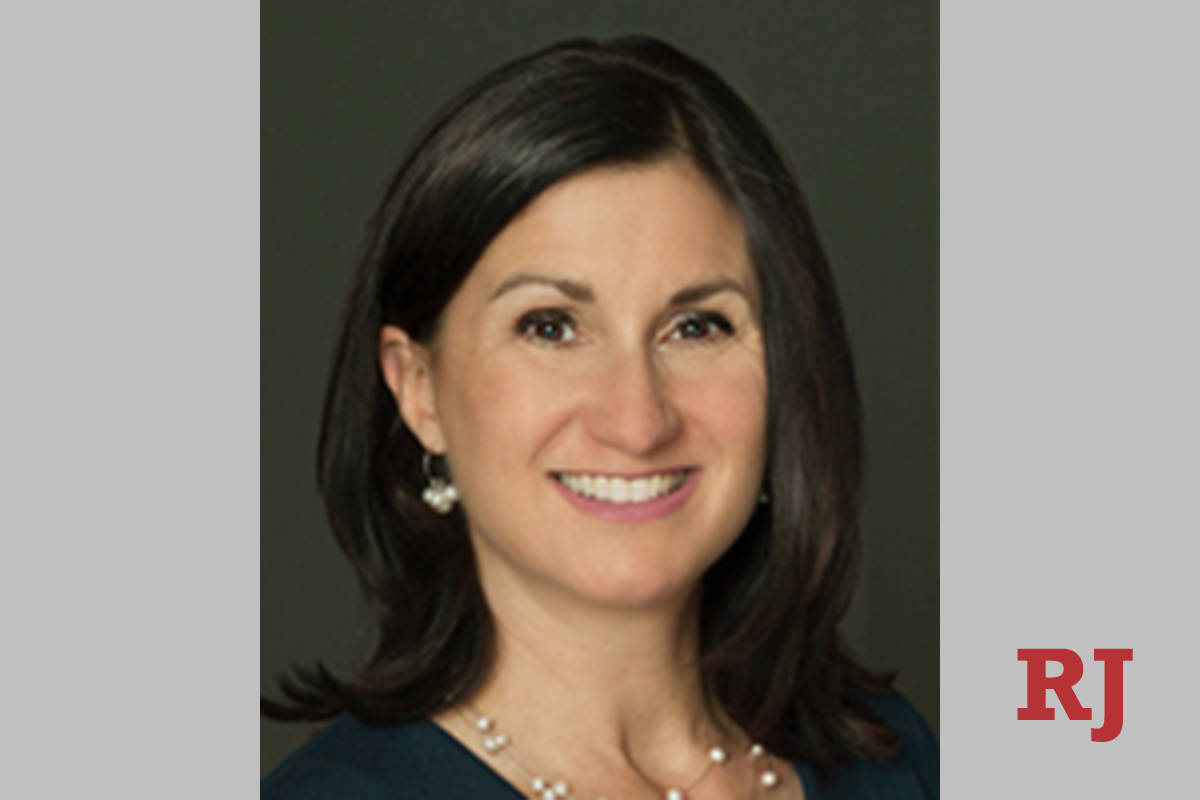 The Nevada System of Higher Education's Board of Regents voted unanimously Thursday to hire Melody Rose as the new chancellor.
On Wednesday, a search committee recommended Rose after conducting interviews with four finalists.
Rose is owner and principal of Rose Strategies, which provides consulting services to universities. She was previously chancellor of the now-disbanded Oregon University System and president of the now-closed Marylhurst University in Oregon.
Rose will have a four-year contract, beginning Sept. 1 and continuing through Aug. 31, 2024.
Her base salary will be $437,750 but "may be subject to furloughs or reductions as approved by Board for professional and administrative employees," according to a contract summary of terms.
Regent Carol Del Carlo, chairwoman of the search committee, told the board Thursday that Rose "really understands where our students are coming from" and the importance of breaking the cycle of poverty.
"We're in a unique situation here in Nevada," she said, referencing a ballot measure for the 2020 general election. "I think Dr. Rose would be a marvelous champion to lead us through it either way."
Question 1 would amend the Nevada Constitution to remove provisions related to the Board of Regents and authorize the Legislature to have control by statute.
Regent Lisa Levine asked the board to consider amending part of Rose's employment agreement, including vehicle and housing allowances, in response to NSHE's budget situation. Del Carlo declined to accept the amendment.
Rose addressed regents Thursday after the vote, saying it's a honor to be selected from a competitive field. She said higher education and the world at large face unprecedented challenges, which also come with great opportunities.
"I look forward to facing these challenges with you," Rose said, and creating positive, transformational change.
Rose was Marylhurt University president starting in 2014. The private school closed in 2018.
She was also previously vice chancellor for academic strategies for the Oregon University System in 2012, and interim chancellor and then chancellor in 2013-14. As chancellor, she oversaw seven public universities.
At Portland State University, she was vice provost for academic programs and instruction, dean of undergraduate studies, and chairwoman of the Division of Political Science.
In a Thursday news release, board Chairman Jason Geddes said Rose received overwhelming support during her public forum and from students, employees and the search committee.
"The Board looks forward to her leading us through these difficult times and for many years ahead," Geddes said.
Current Chancellor Thom Reilly, who was appointed in June 2017, will serve until Dec. 31 and then transition to an advisory role.
CSN contract
Also at the Thursday's meeting, regents approved the College of Southern Nevada and Nevada Faculty Alliance's collective bargaining agreement.
CSN faculty ratified their first contract in early May after more than three years of negotiations.
Last month, Reilly said he opposed putting the contract, which included a 1.75 percent pay raise, on the June meeting agenda for a final vote at a time when NSHE has to make budget cuts. But CSN NFA revised a section of the contract to delay any salary increase or incentive pay until July 1, 2021 and will request at that time those are paid retroactively.
Contact Julie Wootton-Greener at jgreener@reviewjournal.com or 702-387-2921. Follow @julieswootton on Twitter.