Pima Medical set to offer occupational therapy assistant program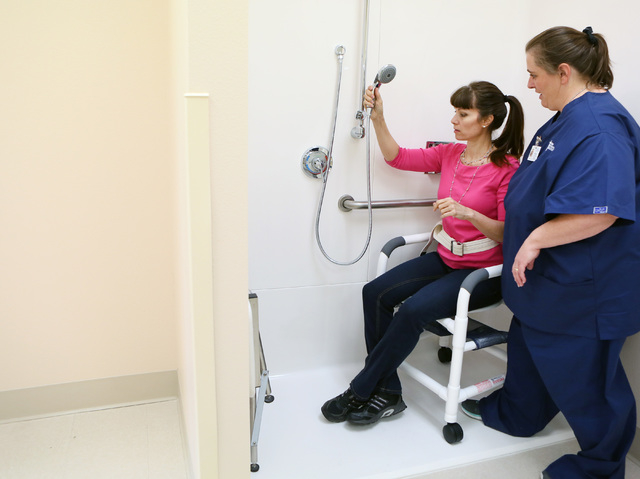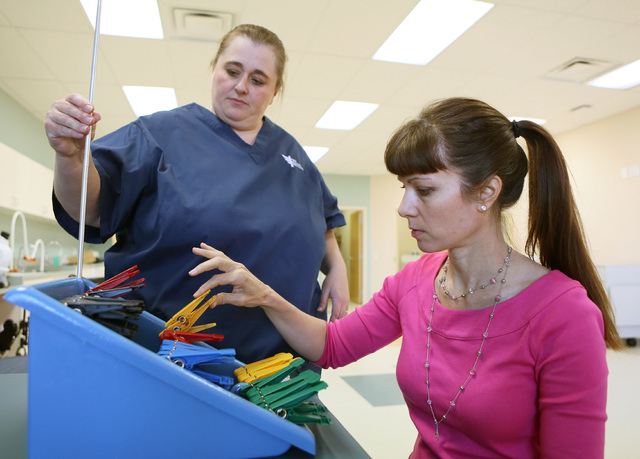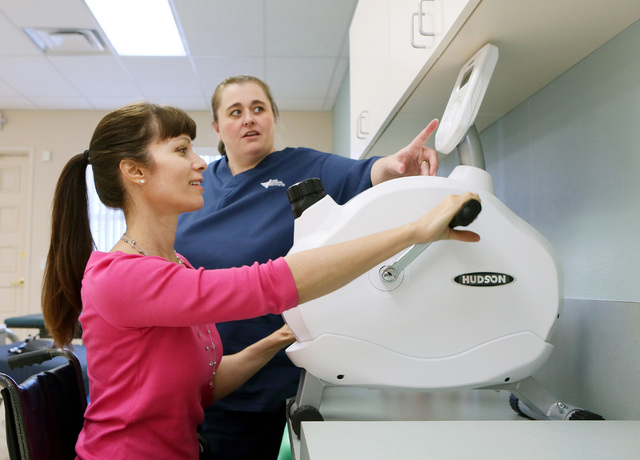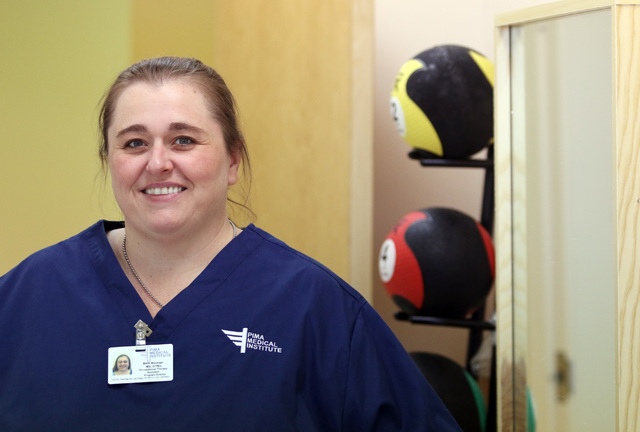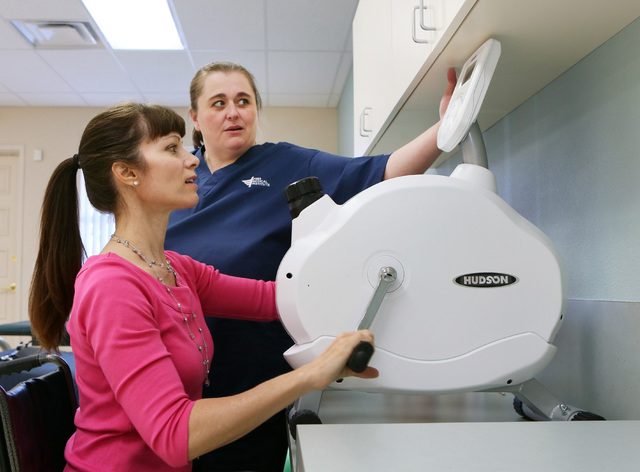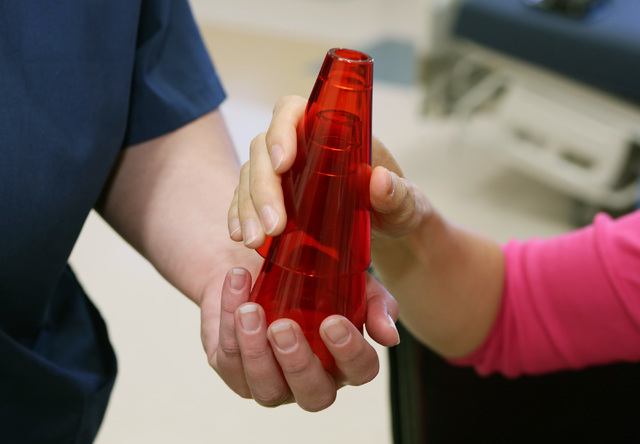 A Facebook page advertising scholarships from 2010 is one of the few remnants of the state's last accredited occupational therapy assistant program.
The College of Southern Nevada associate's degree program stopped accepting new students in the 2011—2012 academic year after struggling to maintain its accreditation. Its closure left a hole in the state's occupational therapy offerings.
Now, a for-profit health care career college is ready to fill what it says is a need for locally trained workers in the field.
Pima Medical Institute, a family-owned chain of colleges, is expected to welcome its first Las Vegas class of OTA students May 2.
"It's exciting because the demand and the expectations are so high, so it makes us really want to put a good product out there — a student that's completely marketable," said Las Vegas Campus Director Sam Gentile.
Gentile and Program Director Heather Norman have been working with a clinical director, school staff and Pima representatives from already-established OTA programs to develop the associate's degree.
The school was granted candidacy status for accreditation through the Accreditation Council for Occupational Therapy Education late last year.
Pima has until August to submit a detailed self-study report for the two-year program, and accreditation officials will conduct a visit in May 2017, Norman said.
A decision on full accreditation is expected by December 2017.
Gentile and Norman said interest from Pima executives led to a survey of local occupational therapists' offices, which showed a desire from local professionals for in-state training opportunities.
"They're not able to get anybody that is from here, that is educated here, to employ here," Norman said.
Occupational therapy assistants work under the supervision of an occupational therapist, who generally drafts a treatment plan. The assistant helps the patient complete treatment plan activities and keeps records of patient progress.
"Our treatment generally focuses on getting the client back to where they're functioning independently, and that can be in any type of task including bathing, dressing, getting to the bathroom," Norman said.
Lupe Ortega, a licensed occupational therapy assistant at ATI Physical Therapy's Tenaya office, assists with treatment for hand clinic patients.
Ortega earned his associate's degree from CSN's OTA program in 1999 and said he was happy to hear of Pima's attempts to bring a new program to Las Vegas.
He said he believes the program will not only increase the supply of trained workers in the area, but also will give some attention to the field to help differentiate occupational therapy from physical therapy in the minds of the public.
"I think there's definitely a market for occupational therapy in the Southern Nevada region," he said.
Ortega and Norman described an OTA's job as more task-focused and less broad than that of a physical therapy assistant.
Tuition, textbooks and uniforms for Pima's program will cost students a total of $33,211.
The average annual in-state salary for occupational therapy assistants is about $53,090, according to the 2016-2017 Health Care Careers in Nevada report from the Office of Statewide Initiatives.
In 2015, Nevada saw about 225 job listings for OTAs, and roughly 180 OTAs are currently employed in the state.
CSN's now-defunct program, which produced 89 graduates in 12 years, suffered "unsuccessful recruitment efforts for two key program positions and salary constraints" that hurt the ability of the program to maintain its accreditation, according to minutes from a June 1, 2012, meeting of the Nevada System of Higher Education Board of Regents.
The school put a halt to the program, and despite several follow-up discussions to determine whether it could be revived, the program was listed as "closed" as of April 2015 by the accrediting agency.
The college was not immediately able to comment on whether it would seek to revive its program in the future.
Contact Pashtana Usufzy at pusufzy@reviewjournal.com or 702-380-4563. Find her on Twitter: @pashtana_u