Protests across the valley call for CCSD superintendent to be removed
Updated September 25, 2023 - 10:46 am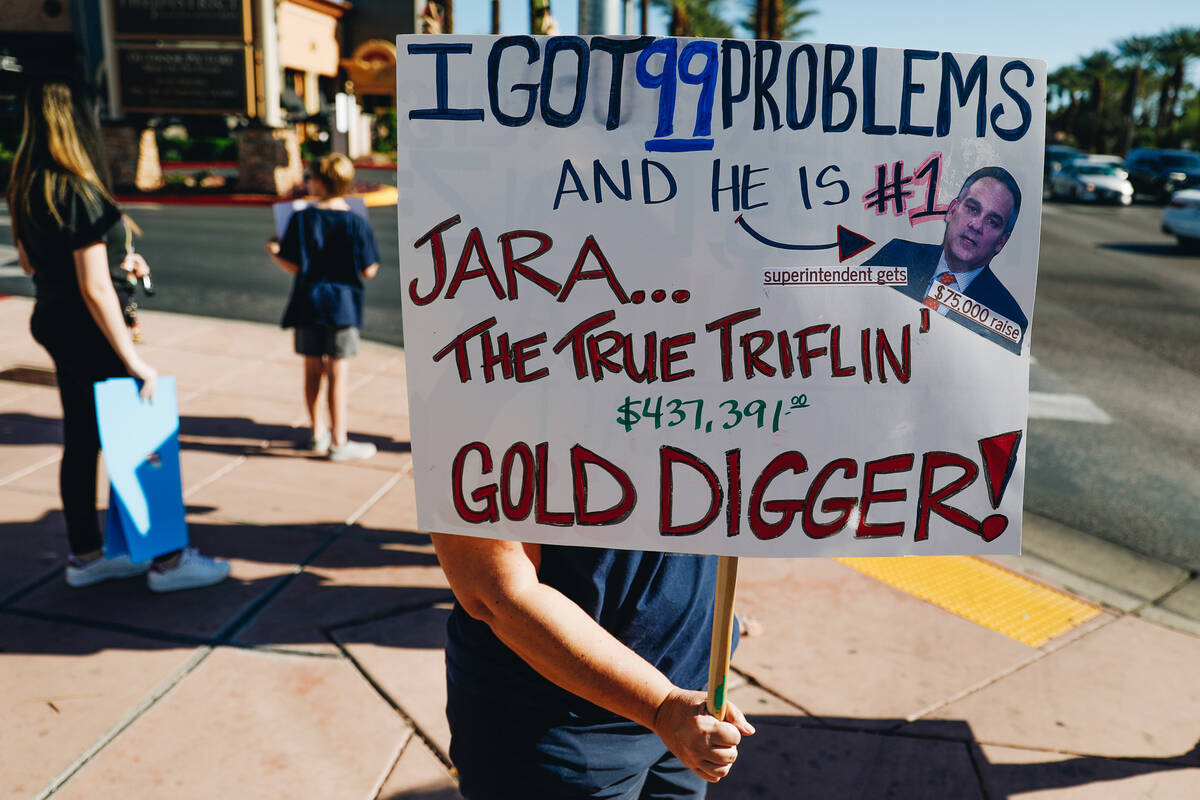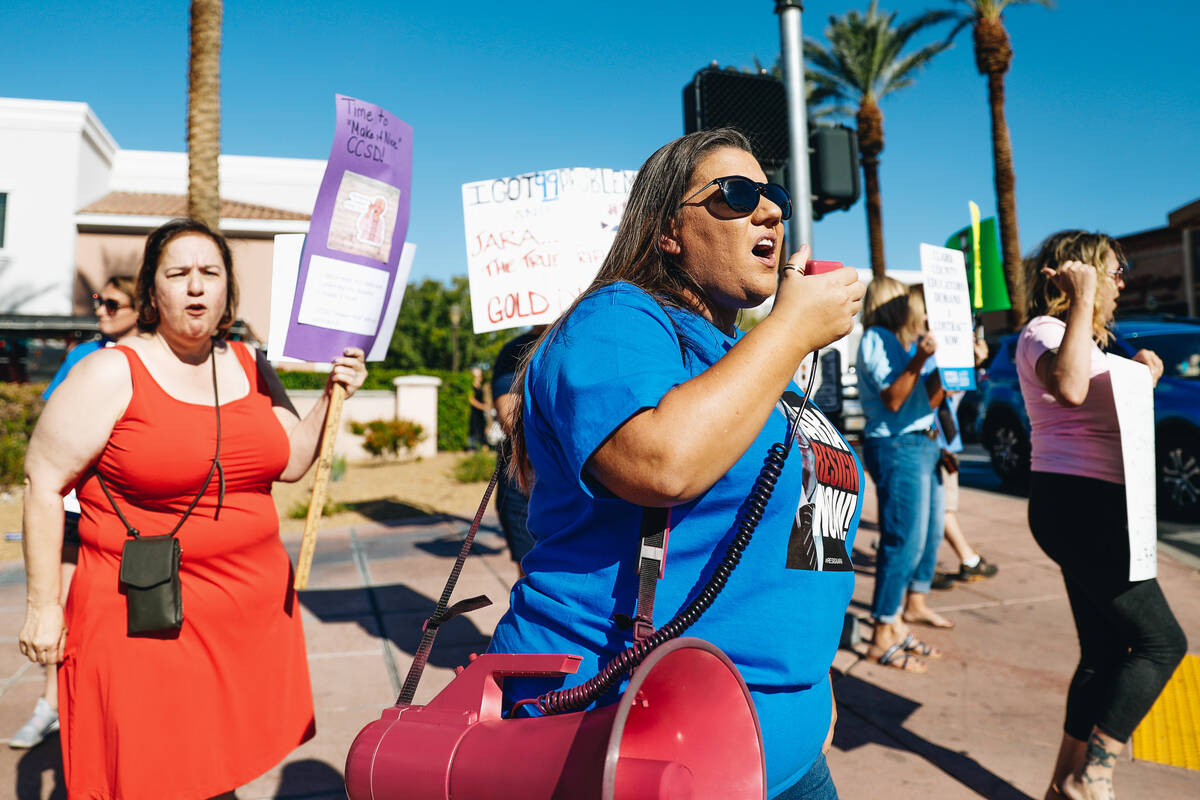 More than a dozen people gathered Saturday at the corner of Village Walk Drive and Green Valley Parkway, holding up signs and chanting slogans calling for Clark County School District Superintendent Jesus Jara to be removed from his position.
Parents, teachers, children and supporters stood on the street corner supporting the call against Jara. Many there said he was largely to blame for the school district's problems, including the ongoing tensions over contract negotiations between the school district and the teachers union.
Many at the protest claimed that Jara is intentionally driving a wedge between teachers, parents and school staff. Protestors said that Jara's handling of raises for school staff, as well as an email that he recently sent to district high school students, all were done to be intentionally divisive.
"In my opinion, that email was just manipulative, and gross, and just, icky," Angie Feemster, a parent whose son attends a district school, said of Jara's message to students last week. "He's trying to pit everyone against everyone. That's why we all need to get together to just stop it. Get him gone."
The Henderson protest coincided with several other small protests planned across the valley, including in East Las Vegas and Summerlin.
Attendees said the protest was intended to be a uniting force against Jara that would bring together disparate groups within the school district — including the teachers union — under a common goal.
"At the end of the day it's Jara. He is the whole reason that we're not getting what we need, the teachers aren't getting the pay they need," said parent Jacqueline Davania-Williamson. "Everyone is fighting and combatting teachers and parents against each other right now. We're trying to unite everybody to get together and get the one person out that's the reason our students aren't getting what they need."
Within the protest itself, many had different motivations for being there or reacted to recent developments differently.
Earlier this month, in the wake of sickouts that led to one-day closures at several district schools, a judge ruled that the teacher absences constituted a strike.
When asked about the recent court decision, some protestors criticized it, while others said they empathized with teachers but hoped that educators would resort to other tactics.
Attendee Carolyn Jones, who is not a parent or a teacher, said she was protesting because she felt her tax dollars were being wasted by the school district with Jara at the helm.
"My taxes pay for what's clearly a substandard system," she said, adding that, "I want my taxes to go for a responsible, productive education system."
Contact Mark Credico at mcredico@reviewjournal.com. Follow him on Instagram @writermark2.