Revamped Clark County School Board aims to row in same direction
November 11, 2018 - 10:36 am
Updated November 13, 2018 - 1:30 pm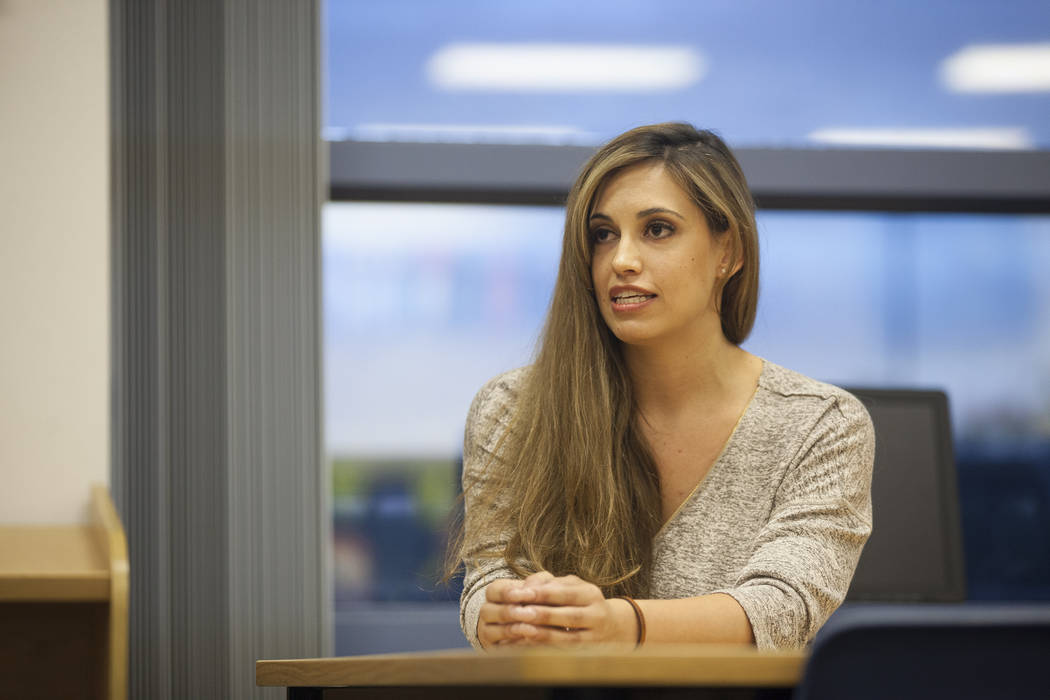 Legislative priorities are set. Contracts are settled. And hope is in the air.
That's the situation the Clark County School Board finds itself in as it prepares for a fresh start next year with two new faces in its ranks. They will be important players as the district readies itself to fight for a new formula for funding education and settles into operations under a new superintendent.
Irene Cepeda won with 69 percent of the vote over incumbent Trustee Kevin Child in District D, which includes the Paradise area. Danielle Ford, meanwhile, took 60.3 percent of the vote over opponent Kali Fox Miller to replace term-limited Trustee Carolyn Edwards in District F, which includes the Spring Valley and Blue Diamond areas.
Trustee Linda Cavazos also retained her seat in District G in the eastern part of the Las Vegas Valley, which she was appointed to last year.
The board's new makeup provides an opportunity to limit the conflicts and distractions that have plagued the board, often resulting in 4-3 votes.
"At the end of the day, I know we all really care about our students and we want to make sure we do the best for them," said Cepeda, who was endorsed by numerous local unions. "I'm just excited to see how we kind of work together."
Hope for a new start
While they will be part of the first all-female board since 2013, the newcomers will also bring new experiences and diversity to the body.
Ford, a political newcomer and business owner who beat a politically savvy and heavily endorsed opponent, will be one of two board members — Lola Brooks is the other — with kids currently attending Clark County schools.
Cepeda, a project coordinator for Nevada State College and a Latina whose family immigrated from Nicaragua, will represent the district with the biggest percentage of Latino students.
Both have hope that harmony will return to the board.
"I think having replacements in both of those spots could make a big impact on the board, with some maybe more forward-thinking ideas that I bring and maybe hopefully some more harmony within the district," Ford said.
Cavazos, meanwhile, said she has much more optimism that board members will work well together.
"I personally feel that change is good. Change is how we get things done if what we've been doing in the past is not working," she said. "So I'm looking forward to seeing what's going to happen — I really am."
Trustee Linda Young, who together with Child and Trustee Chris Garvey often made up the minority voting bloc of three on the board, said the new members will be wonderful additions.
"I just do hope that we can kind of come together as a board," she said. "So that it doesn't look like we're battling each other when there are issues out there we need to … have a solid front for. Otherwise it gives the appearance that the board is split."
Garvey did not return a call seeking comment.
Upcoming priorities
One of the district's top priorities for next year's legislative session remains changing Nevada's education funding formula and increasing the base amount of per-pupil funding the district receives from the state.
"If we don't have a united board, we're not going to be able to get that funding formula changed," Cavazos said.
But the new members also have individual goals they intend to pursue.
Ford said she first wants to increase parental involvement to raise awareness of the district's needs.
"I intend to make the District F meetings very easy to come to, child-friendly and popular so that all the other things that we want to do — like get funding, like bring awareness to what's needed in CCSD — will happen quicker," she said.
Cepeda hopes to go after what she calls "low-hanging fruit" — fixing board governance.
"I understand there's a large and steep learning curve and I want to make sure that I'm prepared … as possible and that we're practicing good, methodical board governance," she said.
Outsiders will be watching as the new board takes shape in January, just one month before the start of the legislative session.
The education advocacy group Hope for Nevada said it looks forward to partnering with anyone who puts student success at the forefront, and expressed excitement over what the new board members can bring to the table.
"We have a whole new recipe now going into this next session with an outside lobbyist and a new superintendent and new board members," said member Caryne Shea. "I'm hoping that that means that in some ways, CCSD gets to hit refresh with our Legislature."
Contact Amelia Pak-Harvey at apak-harvey@reviewjournal.com or 702-383-4630. Follow @AmeliaPakHarvey on Twitter.