State accepts Girls Empowerment Middle School's closure decision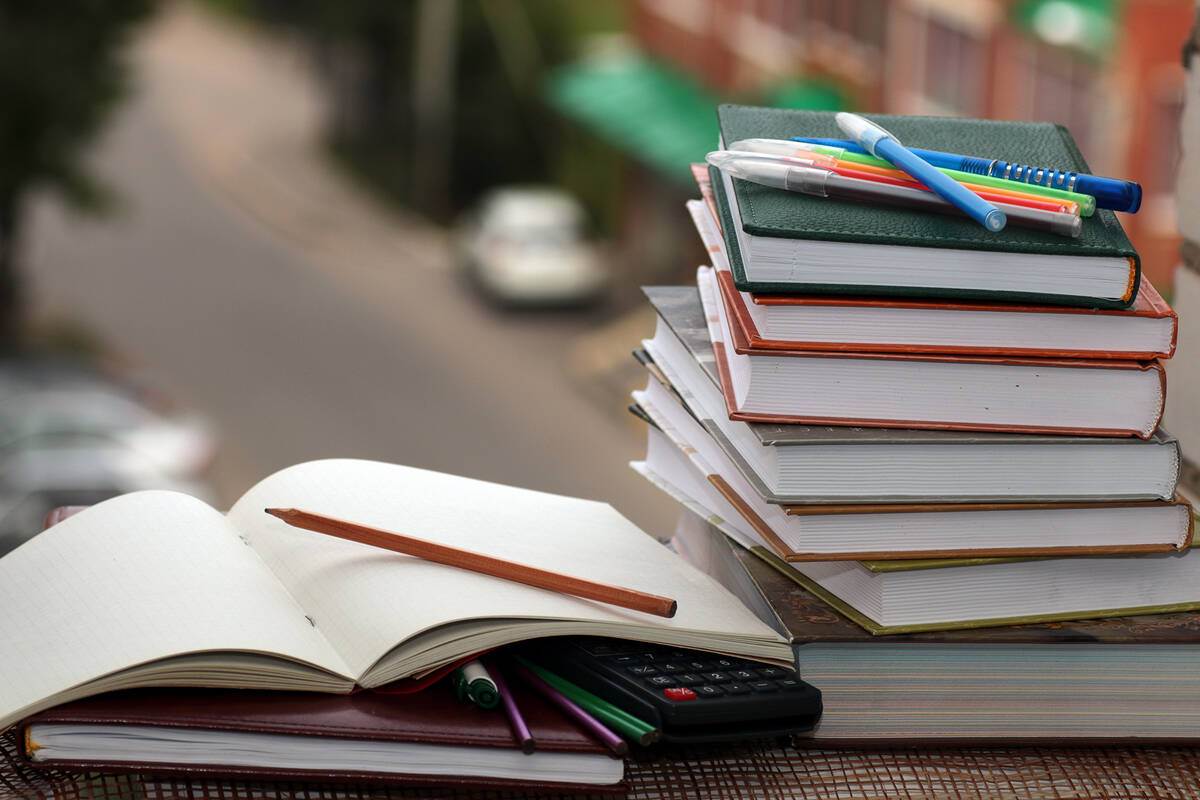 The state's charter school authority voted unanimously Friday to accept Girls Empowerment Middle School's decision to close.
The Las Vegas school will be shuttered after the school year ends — the last day was Friday — because of financial issues spurred by chronically low enrollment.
In late April, GEMS' school board voted unanimously to close the school, a reversal following a vote earlier that month to remain open.
GEMS Assistant Principal Michael Taack, who attended Friday's meeting virtually, told the Nevada State Public Charter School Authority's board that he was spending time with students on the last day of the school's operations.
"It's been a very challenging and bittersweet time," he said.
Taack said he's proud of the work GEMS has done this year with students and of the students themselves.
The authority's board also voted Friday to approve the school's closure plan and appoint Taack as the school's trustee during the closure process.
Taack will be responsible for helping the school complete closing requirements and assisting families with transferring their students to new schools for next school year.
The school held a school choice fair May 4 and also took about 40 students to tour Young Women's Leadership Academy of Las Vegas, a public charter school that has a similar mission, Taack said.
Of the school's 88 current students, 67 have plans for next school year that are certain, he said.
Some are going to other charter schools, while others are enrolling in the Clark County School District.
Seven students aren't sure of plans yet, and the school hasn't connected with 14 students directly despite repeated attempts, Taack said.
Enrollment woes
GEMS opened in 2020 near UNLV amid the COVID-19 pandemic. It only had about 70 students enrolled for next school year — far short of its 165-student target.
The charter authority's board unanimously issued a notice of breach in mid-April because of ongoing financial issues.
The authority said in a statement last month to the Las Vegas Review-Journal that it's extremely rare for a school to voluntarily close. It's the first time it has happened in more than a decade.
The school already has started the formal closure notification process to different entities as required under state law, said Mark Modrcin, director of authorizing for the charter authority.
"School closure is a last resort option," he told the board on Friday.
Board member Sheila Moulton said GEMS has had academic achievement and growth, and it's too bad that consequences of enrollment and money play a part.
The school has been focused on keeping families and students directly involved in the communication chain leading up to the closure decision and afterward, Taack said.
He and the school principal went classroom-to-classroom to talk with students and made themselves available to answer their questions.
Families have expressed disappointment, Taack said. "No one wants to see a school close."
'Pretty heartbreaking'
Carrie Burkholder has a 14-year-old daughter who's in eighth grade at GEMS and has been at the school since it opened.
She won't be affected by the closure since she's continuing on to high school — Young Women's Leadership Academy of Las Vegas.
GEMS' closure is "still pretty heartbreaking because they really helped her," Burkholder told the Review-Journal.
Burkholder said her daughter was going to a Clark County School District campus when the pandemic hit and she was showing signs of depression during distance learning.
The mother said she was going to homeschool her daughter, who receives special education services, until a school founder reached out to her on Facebook.
After enrolling at GEMS in 2020, she started thriving amid low class sizes, Burkholder said, and her grades climbed from Ds to As and Bs.
"They were able to work with her more and noticed the problems she was having," Burkholder said.
Contact Julie Wootton-Greener at jgreener@reviewjournal.com or 702-387-2921. Follow @julieswootton on Twitter.
Other meeting items
Board members also voted to issue financial notices of concern for Democracy Prep and Nevada Prep, both in Las Vegas.
The schools will be required to develop a financial improvement plan.