Thomas & Mack modernization on track for October presidential debate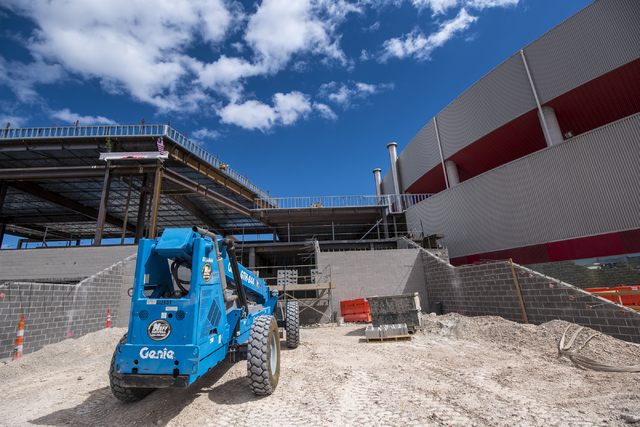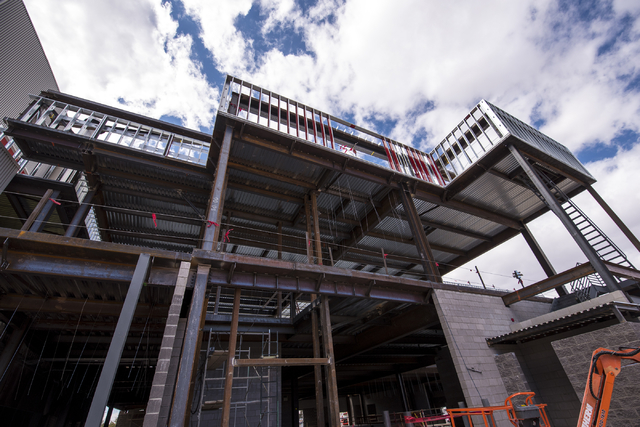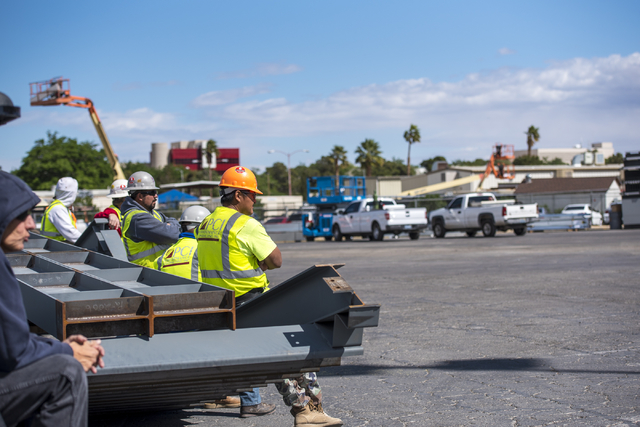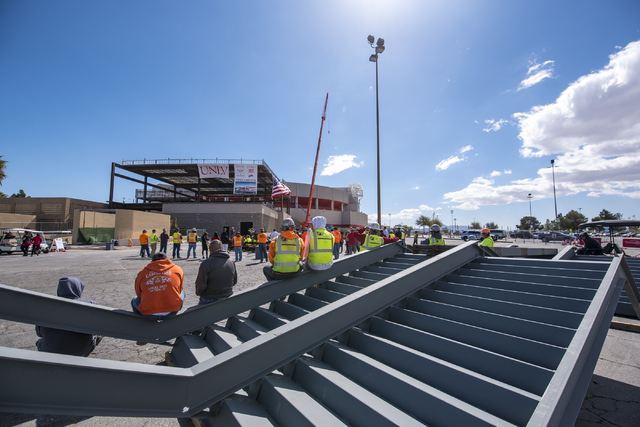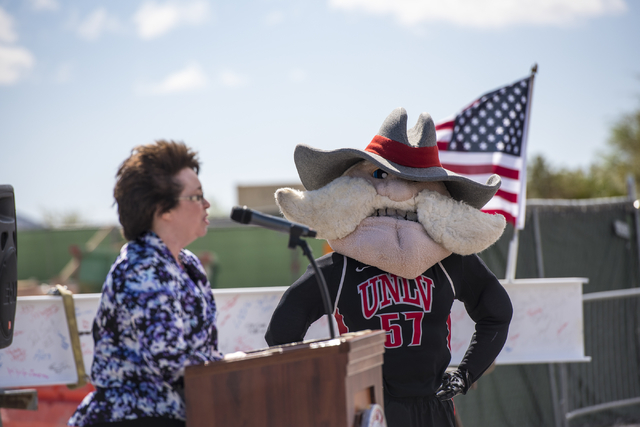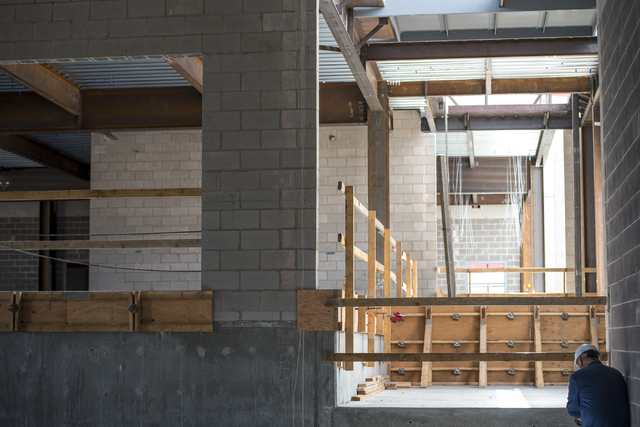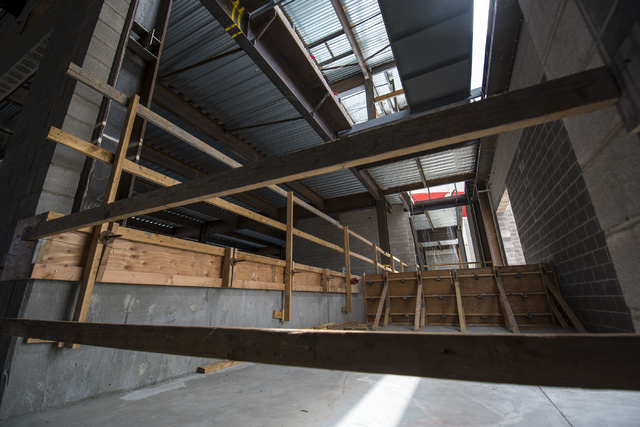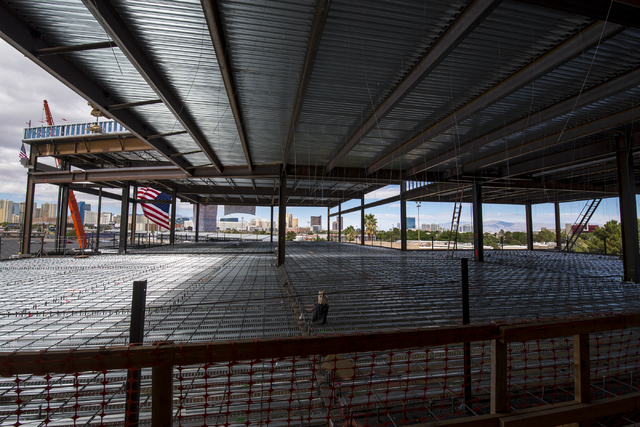 An effort to revamp UNLV's Thomas & Mack Center has reached a milestone as community leaders prepare to host this year's final presidential debate at the iconic arena.
Construction workers in early March completed the steel foundation for a 35,000-square-foot addition that will provide new meeting and event space boasting floor-to-ceiling views of the Strip. The new building is scheduled to be finished in September as the final stage of a two-year, $72.5 million Thomas & Mack modernization.
"This is a very important project," UNLV President Len Jessup told school and community leaders at a ceremony Tuesday celebrating the newly completed steel base. "World-class universities need world-class facilities."
More than 1,100 construction workers have spent nearly two years renovating the arena, replacing 18,000 seats, updating 13 concession stands and tripling the amount of space that can accommodate spectators with disabilities. Thomas & Mack Director Mike Newcomb said crews are "95 percent done" with those updates and will finish next month.
The two-story addition, meanwhile, will be completed weeks before Thomas & Mack hosts the debate Oct. 19. The new building — whose financing makes up about 18 percent of the project's budget — will have enough meeting room for 800, a second-floor deck, more storage and space for arena workers. Newcomb said the new building will likely house journalists from national and international news outlets during the debate, which will be held inside the adjacent arena.
UNLV announced in September it had been selected to host the final presidential debate before the Nov. 8 general election. Local officials expect to reap big benefits from becoming a debate site, including positive publicity from national media.
"This renovation will allow the Thomas & Mack Center to continue its legacy as a world-class (venue) hosting corporate and business events," Clark County Commission Chair Steve Sisolak said Tuesday, noting the 33-year old facility generates $200 million annually in economic impact for the region.
School officials tout the Thomas & Mack as one of the highest-grossing university arenas in the nation. In addition to hosting UNLV basketball games and graduations, the multi-use facility has been used for hundreds of outside events such as the National Finals Rodeo, Disney on Ice, and the Ringling Bros. and Barnum & Bailey Circus.
The arena's last major upgrade took place in 1999, about 16 years after it opened in 1983 with a gala featuring Frank Sinatra, Dean Martin, and Diana Ross.
"This is a long overdue renovation," Sisolak said.
Contact Ana Ley at aley@reviewjournal.com or 702-224-5512. Find her on Twitter @la__ley.