UNLV debate squad gets best-ever national finish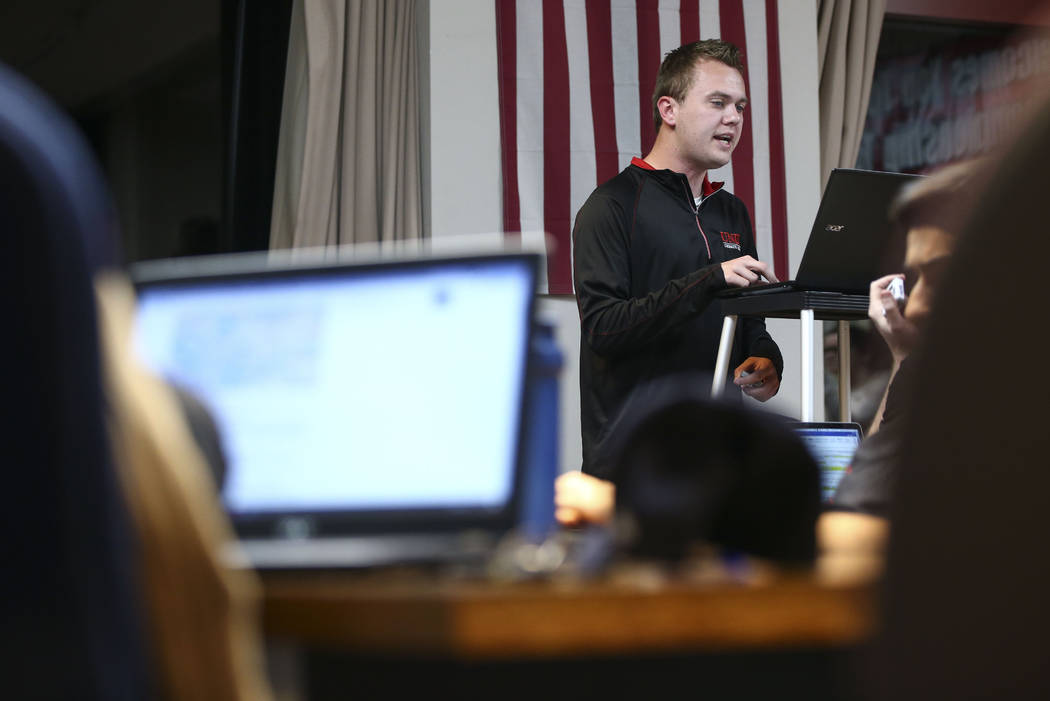 The 3-2 decision decided UNLV's fate.
Only two judges favored the performance of Matthew Gomez and Jeffrey Horn — UNLV's most successful two-person debate team — which meant the win went to the University of Kansas.
"The loss to Kansas was such a close loss," said Jake Thompson, director of debate at UNLV. "In some ways, it would have been less upsetting if it was a 5-0 decision."
The decision knocked Gomez and Horn out of the quarterfinals of last weekend's National Debate Tournament, a national championship of public policy debate that they hoped to win this year. But Thompson said they should be proud of their season.
"The entire team gave it everything that they had," Thompson said. "Matt and Jeff debated incredibly well. I think we can hold our heads high knowing we made good arguments and we debated the way we should have."
'National powerhouse'
Gomez and Horn went into the tournament nationally ranked as the No. 3 team, and it was the first time in the team's 11-year history that Thompson believed winning the national title was possible.
"Our program went from being a mildly successful regional program, to a national powerhouse," Thompson said.
UNLV took two teams to the national championships last year as well. Both reached the round of 32.
"This year proved that last year wasn't a fluke," Thompson said. "We put some cracks in the glass ceiling last year, and this year, we shattered it."
Gomez and Horn were also ranked as the 12th- and 15th-best individual speakers, respectively, at the debate. They're the first two UNLV debaters to rank that high.
"That's another reason that we smashed the glass ceiling this year," Thompson said.
With only a few days separating him from the tournament, Gomez said Thursday that the loss still stings, but he's proud of how far they made it.
"I don't think we have anything to be upset about," he said. "Going out in the quarterfinals round was both awesome and really sad. It was the end of what was a really incredible season."
And he's already looking to the future. He will pursue a master's degree at UNLV next year, and stay on as a coach.
"I'm really excited for the future of the program, and I think it only goes up from here," he said.
Horn shares in the optimism, and is already thinking of ways to improve.
"I think one thing we try to do better every year is research even more than we did the year before," Horn said. "The teams who have the highest-quality research do really well. Next year that will be a goal for us, too."
Contact Natalie Bruzda at nbruzda@reviewjournal.com or 702-477-3897. Follow @NatalieBruzda on Twitter.