Henderson accepting applications for Veterans Memorial name additions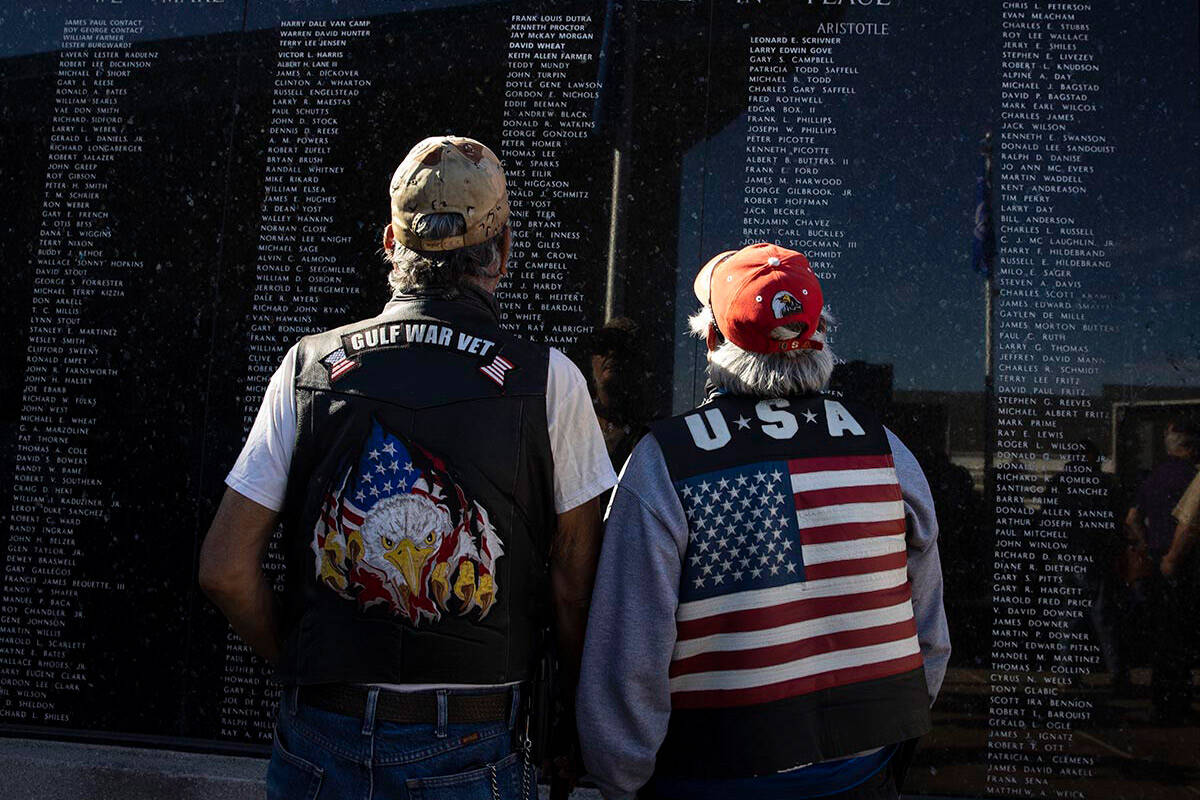 Henderson opened up applications Monday for veterans' names to be added to its Veterans Memorial Wall for the city's annual Veterans Day Ceremony on Nov. 4.
Residents can submit a veteran's name to the city to be engraved on the wall. Veterans must have been a resident of Henderson during a period of their service and show documents proving that they served in the military to qualify.
Veterans can only be engraved on the wall if they fit into one or more of the city's five categories:
— Deceased veterans
— Veterans killed in action
— Vietnam veterans
— Persian Gulf War veterans
— Global War on Terror veterans
The deadline to submit a name for the ceremony is Sept. 25.
The city said in a press release that the deadline gives staffers time to evaluate and approve the name, then for the name to be engraved on the wall before the ceremony.
The memorial wall stands next to City Hall and currently bears more than 1,800 veterans' names.
Contact Mark Credico at mcredico@reviewjournal.com.