Henderson City Council honors local school robotics teams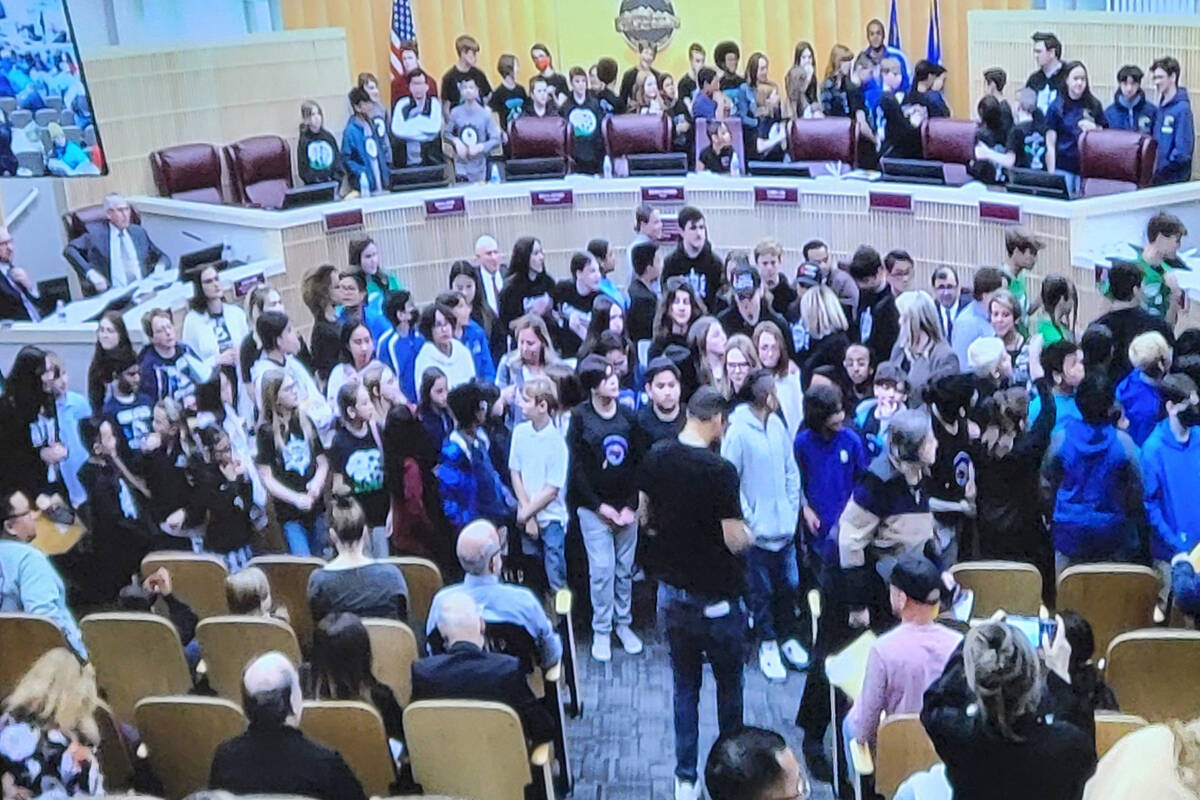 The Henderson City Council chambers overflowed with local residents for Tuesday night's meeting, requiring many people to watch the session on a television screen from an adjacent meeting room.
More than half of the people in attendance were there for the City Council's recognition of the robotics teams from 14 Henderson schools. The teams were honored for their accomplishments and contributions to the city's "quality education" priority.
Twelve of those schools will be competing in VEX Robotics World Championship in Dallas, Texas, from April 25 to May 4, according to a presentation from Coronado High School senior Sarah Thorson, the spokesperson for the robotics teams this year.
Mayor Michelle Romero joked that she was the same height as some of the fourth and fifth graders and said she thinks the motion "sets a record for honorees in one day" as she stood among the crowd of children.
"Thank you so much for all the hard work you've put in to be a great example for what kids in Henderson can be and what they can do," Romero said while standing in the middle of the crowd.
Contact Mark Credico at mcredico@reviewjournal.com. Follow him on Instagram @writermark2.