The Railhead at Boulder Station stays ahead of the curve
Updated April 3, 2018 - 9:42 am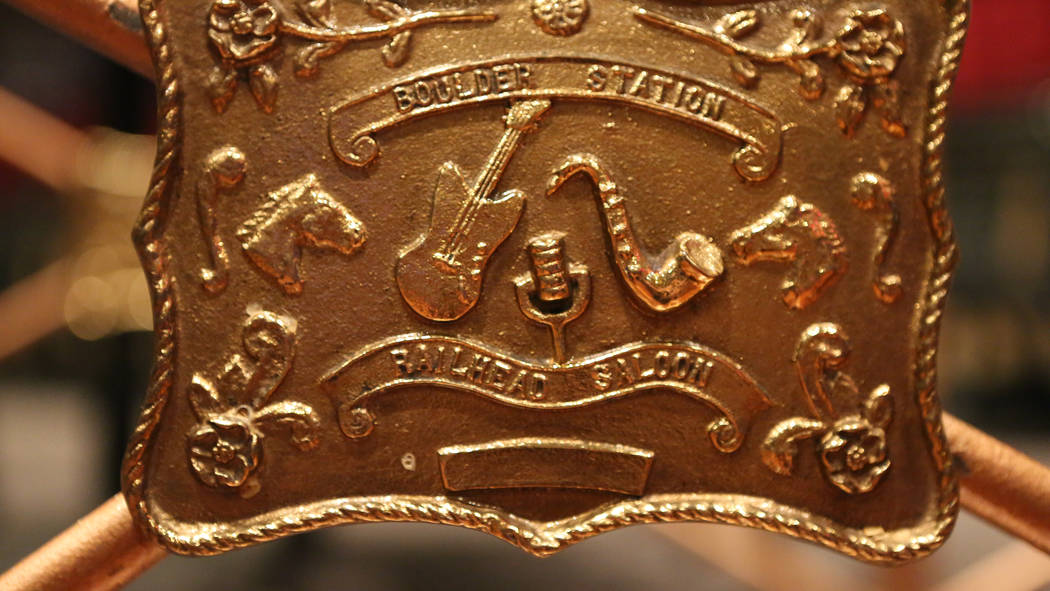 If these walls could talk, they'd sing — with a slight twang, perhaps.
The phalanx of guitars mounted in glass cases on the exterior of The Railhead at Boulder Station bear the autographs of country music royalty.
Merle Haggard.
Toby Keith.
Trace Adkins.
Brad Paisley.
They all played here.
With the exception of the Hag, most did so long before they were platinum-selling superstars, back when they were household names in their households alone.
Serving as an incubator of talent decades before Las Vegas developed into a country music destination is but one of the reasons The Railhead is of the city's more storied venues, propelling Boulder Station to Casino of the Year three times at the Academy of Country of Music Awards (1999, 2001 and 2003), the only property to achieve that designation more than once.
The Railhead opened in 1994 and was one of the first dedicated showrooms built outside the Strip. Though such venues are now commonplace across the valley, the success of The Railhead wasn't a given, largely because there was little precedence for a 650-capacity concert hall miles from the tourist corridor.
What made The Railhead work was twofold: The room may be relatively small, but the sound system and stage rigging are anything but, meaning the venue strikes a balance between intimacy and outsize production values.
"This is a true concert venue," says Brent Arena, Boulder Station's general manager and vice president, seated in the back of the room on a recent afternoon. "It gets rockin' in here."
Equally crucial was ahead-of-the-curve booking, in a variety of genres, that enabled The Railhead to build a reputation for identifying stars.
Coed country vocal group Little Big Town, which plays arenas now, once performed here as a free lounge act. The aforementioned Toby Keith has taken The Railhead's stage 10 times. Kenny Chesney, Phil Vassar, Zac Brown Band, Miranda Lambert and the Dixie Chicks are all Railhead vets.
"I think it's cool to see what it's evolved into and how many people have come through here at one time or another that were sort of up-and-coming," Arena says. "Some of these guys have reached meteoric heights."
To see said acts in an intimate, yet professional environment is a big part of The Railhead's appeal.
"It's got a great sound system, and the sound guys are top men," says Vegas country musician Chris Heers. "Hard to get a bad seat in there."
And it's not just within the country ranks that The Railhead has built a name for itself.
The venue's Boulder Blues series has been a mainstay, with big names such as Joe Bonamassa lighting up the room before graduating to bigger venues.
Nowadays, The Railhead hosts Latin and R&B nights on Fridays and Saturdays, respectively, and books a wide range of acts, with country singer Neal McCoy, rockers Uriah Heep, the rootsy Los Lonely Boys and R&B favorite Ginuwine among the artists stopping here in coming months.
They'll add their names to The Railhead's lengthy list of headliners.
Contact Jason Bracelin at jbracelin@reviewjournal.com or 702-383-0476. Follow @JasonBracelin on Twitter.