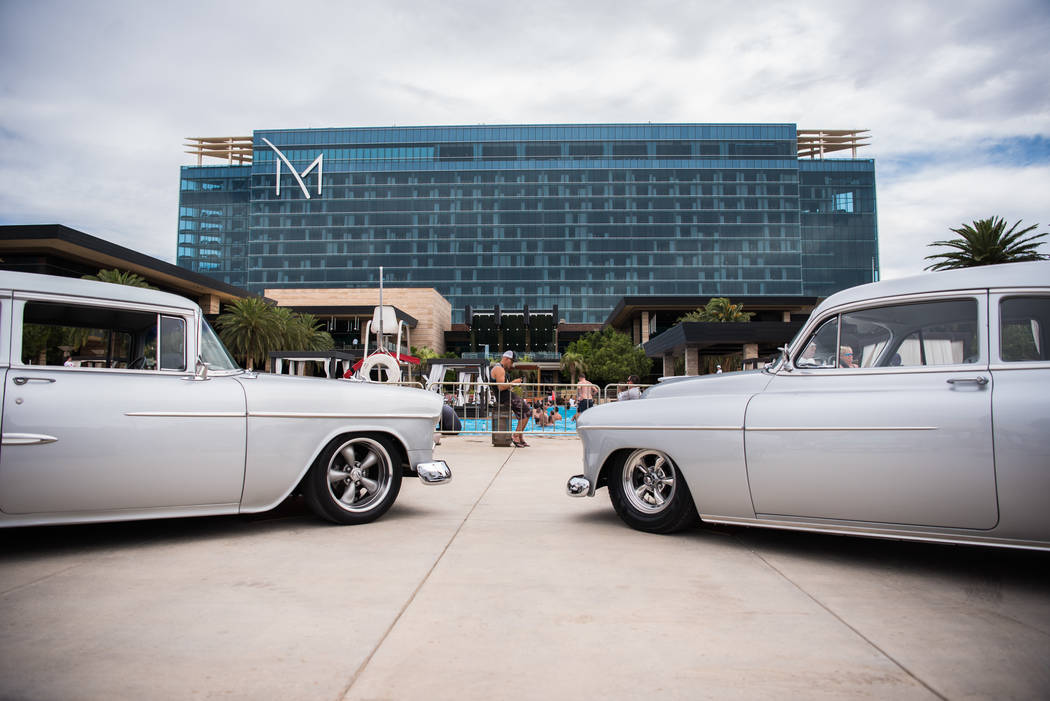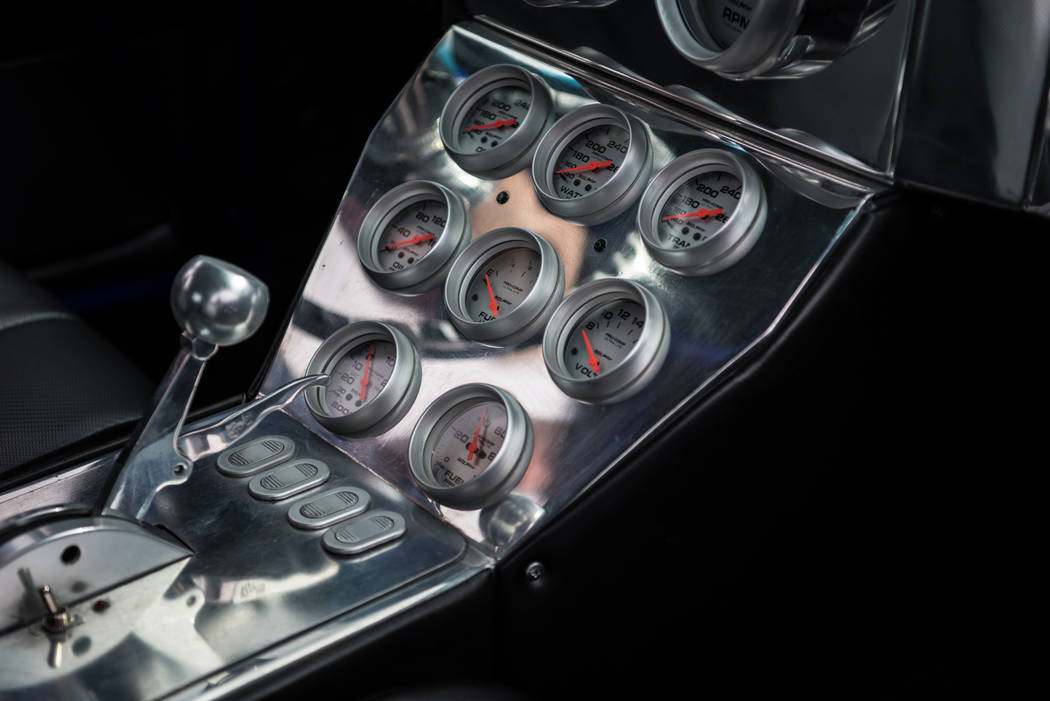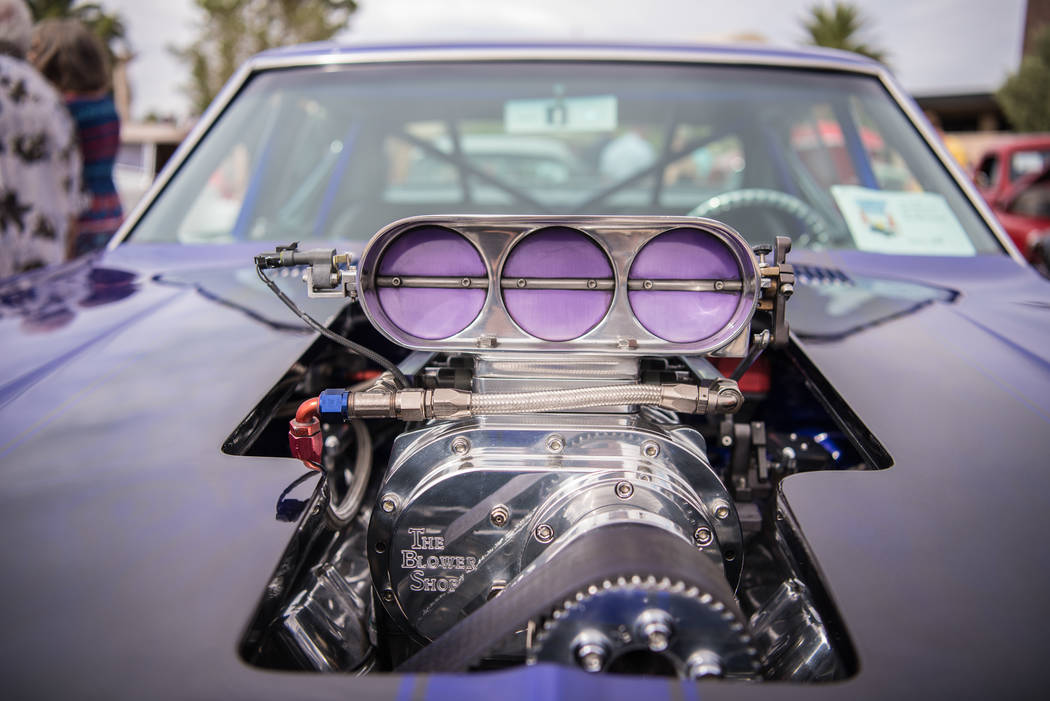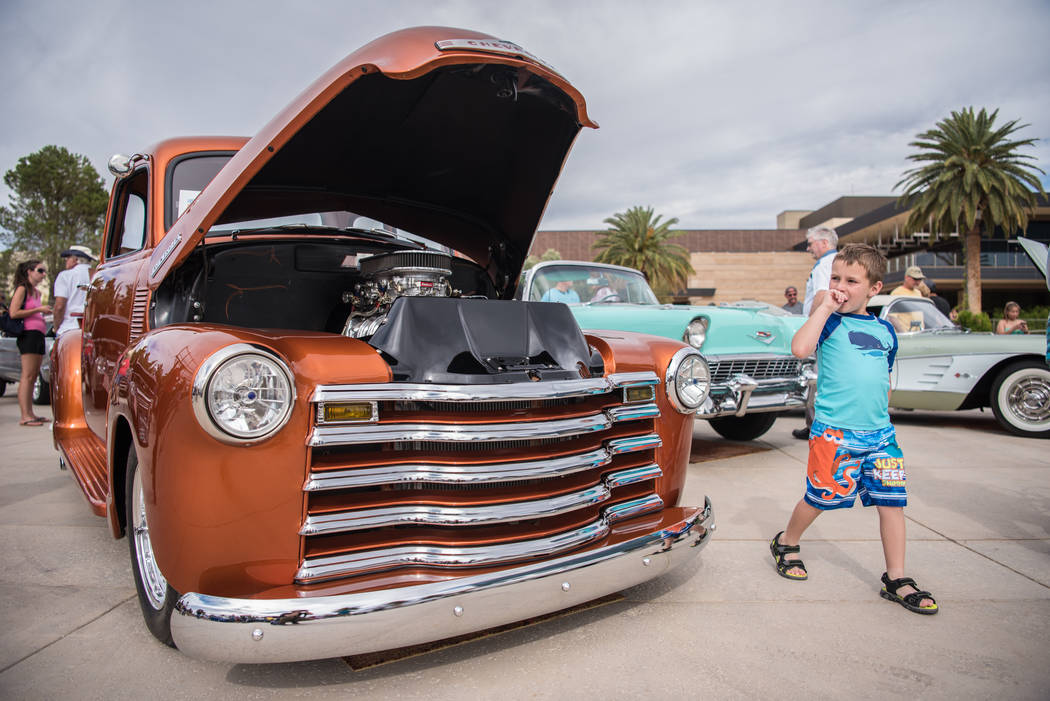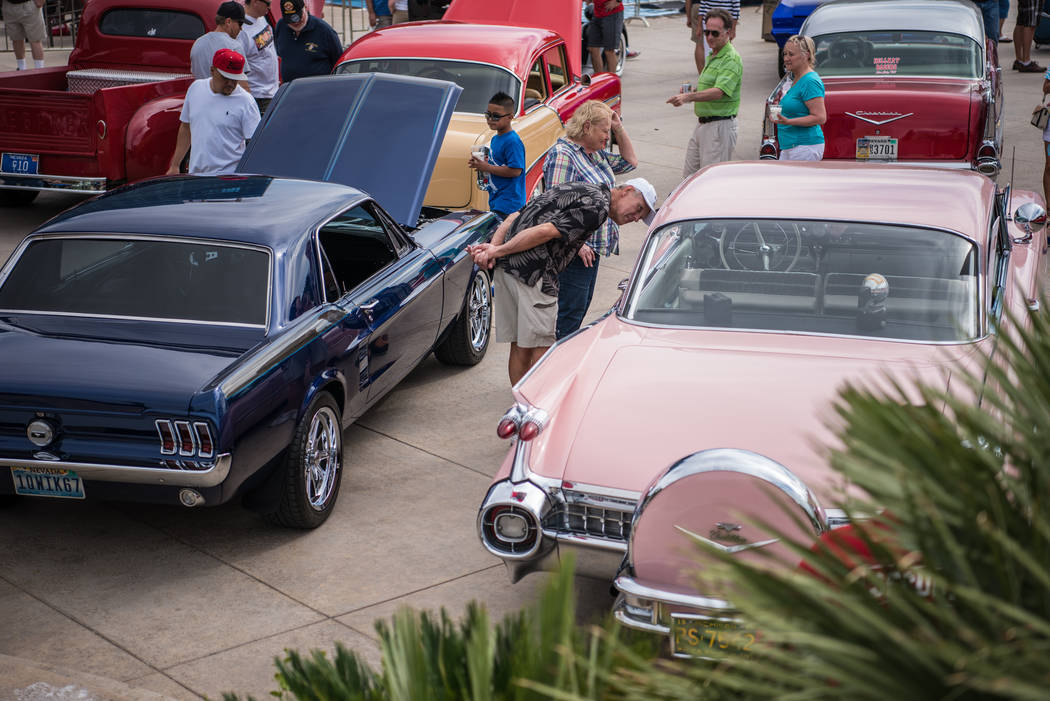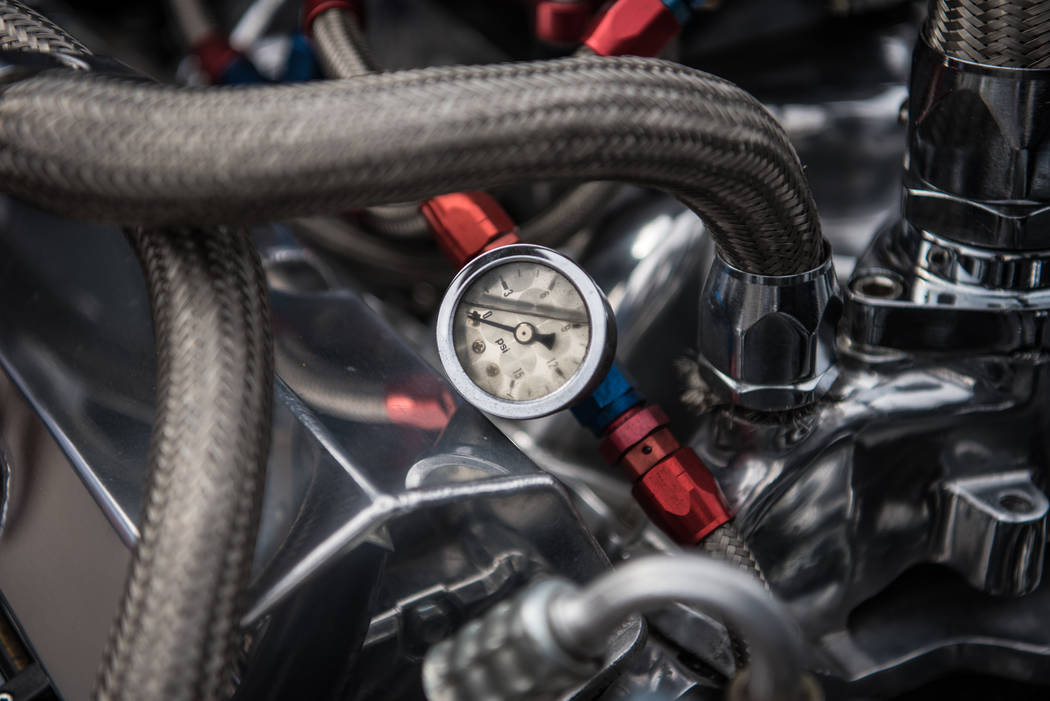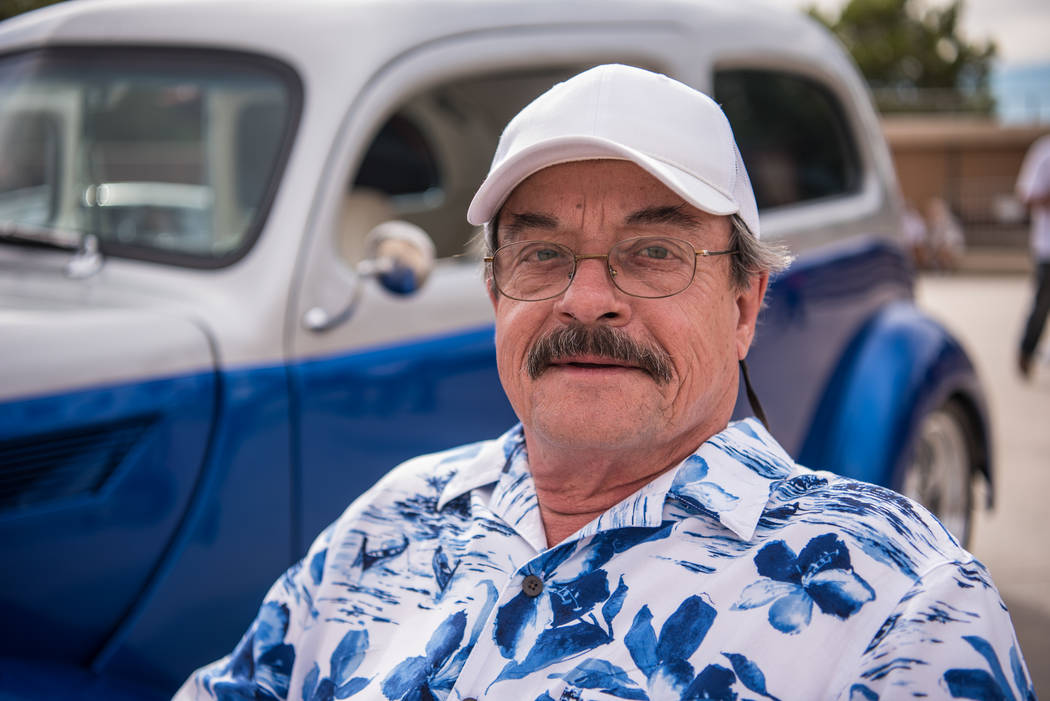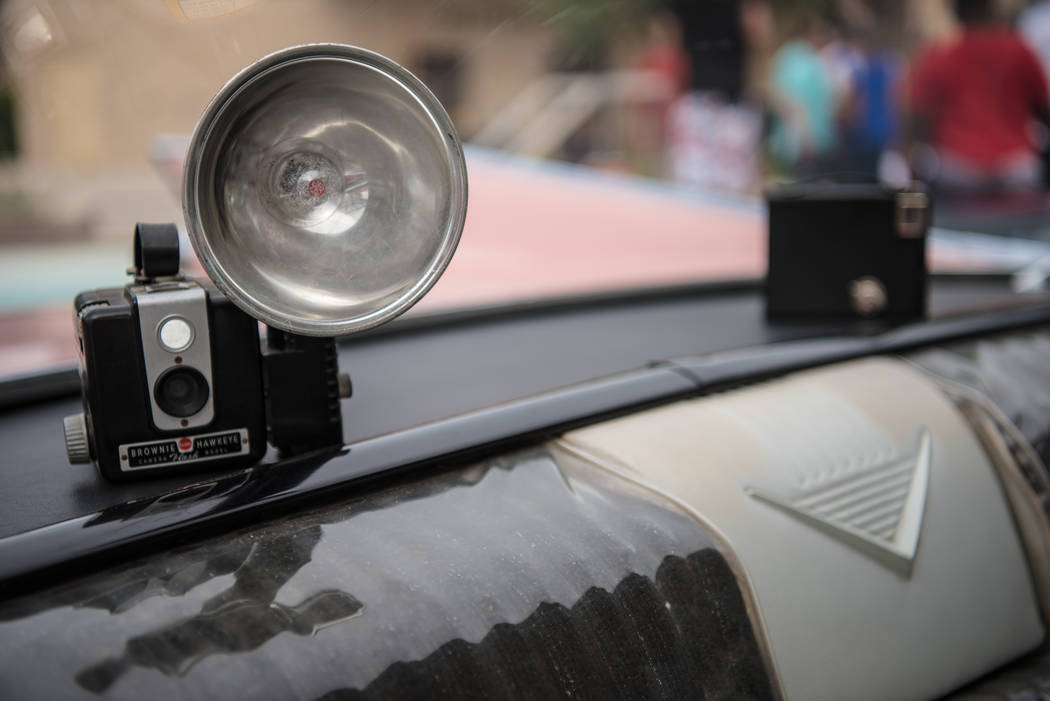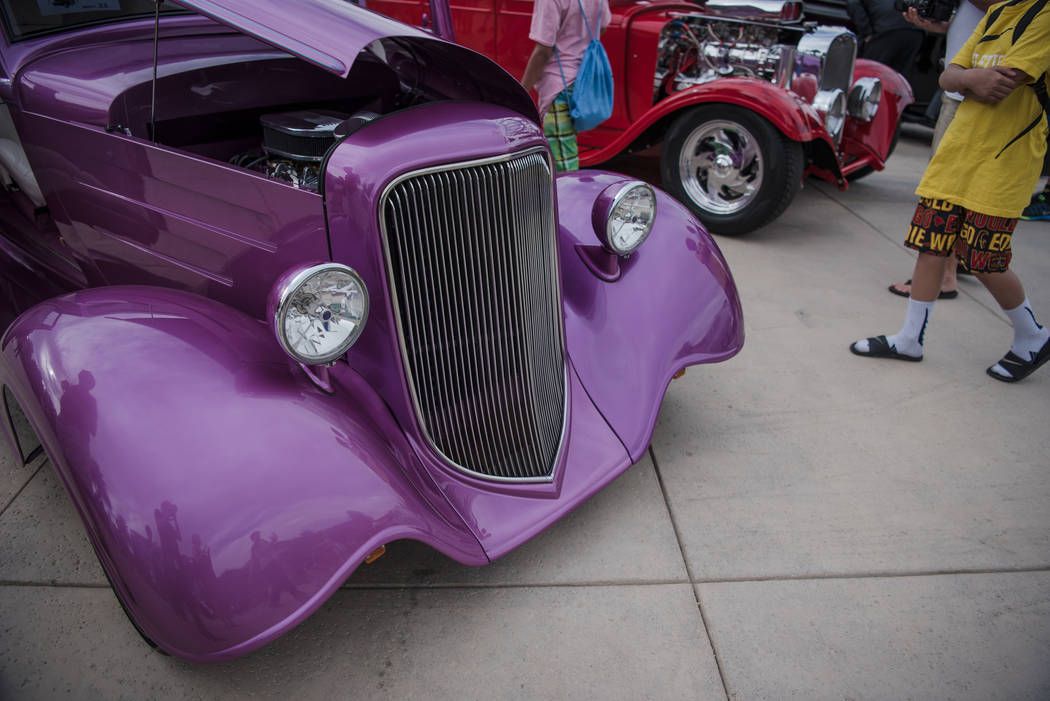 Vintage cars of all types were on display Saturday at the M Resort pool deck for the Beers, Gears & Bikinis car show.
The show featured over 40 cars and awarded 18 trophies and $2,000 in prize money.
The event was sponsored by KM Classics, Rock Your Body Yoga, Nostalgia Street Rods and Vegas Lugnut.