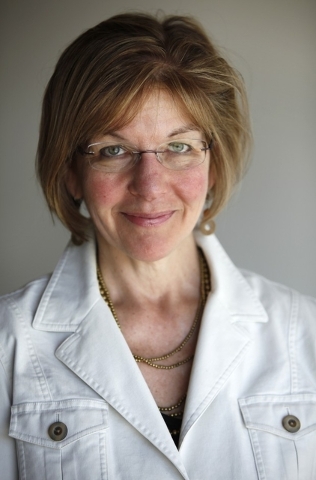 Your little brother says you're a tattle-tale.
He says you're always telling stories and getting everybody in trouble. He thinks you're a big squealer, and you hate that. So why don't you learn to put your storytelling talents to good use? Find out how one woman did, in "Juliette Kinzie, Frontier Storyteller" by Kathe Crowley Conn.
Born into a well-to-do Connecticut family, Juliette Magill wanted more from life than most girls got in the early 1800s. Young women then were expected to stay home rather than attend school, but Juliette wanted an education. Her parents agreed and sent her to the Troy Female Seminary, which was one of America's first schools for girls.
With no phones, internet or cars, getting postal mail was a "special treat," and travel was something few people did. It was a happy day when Juliette got a letter from her favorite uncle in Chicago — and it was even better when he returned to Connecticut. When Juliette was 17, her uncle did just that, and he brought a visitor.
John Kinzie had grown up on the frontier with Indians and settlers as his friends. It didn't take long for Juliette to fall in love with him; they married in August, 1830 and almost immediately moved to Fort Winnebago in Wisconsin.
"Today," says Conn, "if you were moving from Connecticut to Wisconsin, your family might … travel for a day or 2 to your new home." For Juliette and John, though, the trip took two weeks and required several boats and overnight stays in the homes of strangers. Juliette slept in a tent for the first time in her life, and she made drawings of her surroundings and notes about the people she met.
As Juliette and John settled into their new lives at Fort Winnebago, Juliette reached out to everyone who lived nearby. She "learned from every person she met," and wrote down what she learned — even during the Black Hawk War. Then, years later, after leaving her beloved Fort and moving with her family to Chicago, Juliette wrote a book about her frontier life. It's a book you can still read today.
Imagine a day without stories: nothing online, no TV, no newspaper or conversation. Our lives are so wrapped in stories that we almost can't do without them. Your kids can't either — but while some might enjoy "Juliette Kinzie, Frontier Storyteller," others might be disappointed that the "storyteller" part is weak.
It seemed odd to me, in fact, that the sub-title of this book is what it is. The author does a fine job on this biography of an author and her times, including historical information and a pronunciation guide — but I was expecting a book about a folk tale entertainer of some sort, not a historian and book writer.
I don't think that makes this a bad book, but it's something to remember if your 7- to 11-year-old insists on tackling it. Reading "Juliette Kinzie, Frontier Storyteller" may be one thing, but enjoying it may be a different story.
View publishes Terri Schlichenmeyer's reviews of books for children weekly.
About the Book
"Juliette Kinzie, Frontier Storyteller" by Kathe Crowley Conn
c.2015, Wisconsin Historical Society Press $12.95 / higher in Canada 126 pages