1,400 on waiting list for Nevada's independent living program
November 8, 2015 - 8:33 am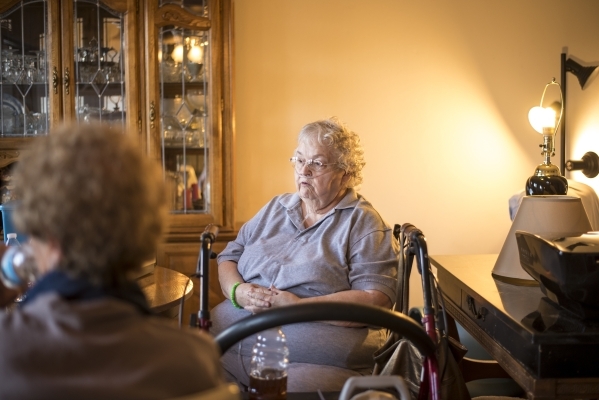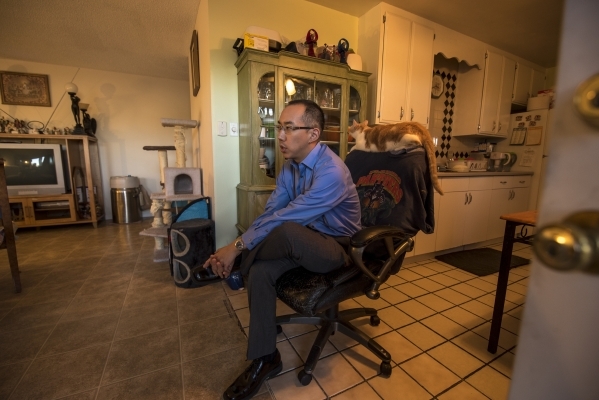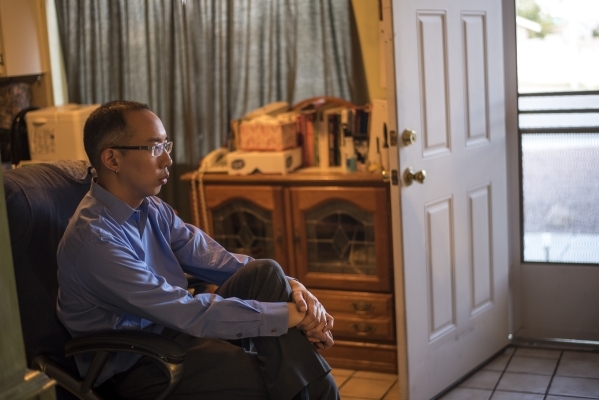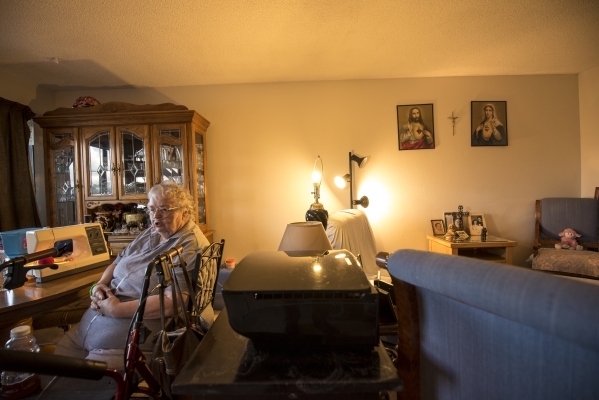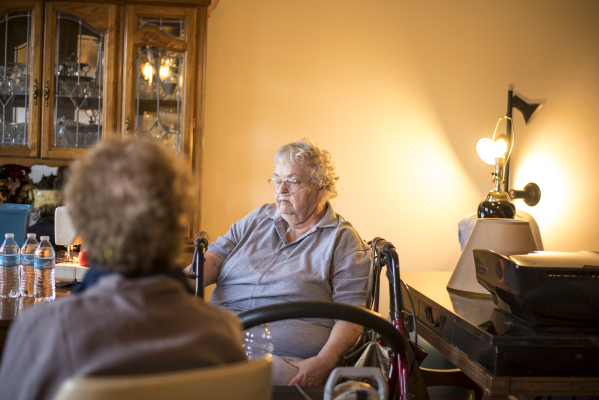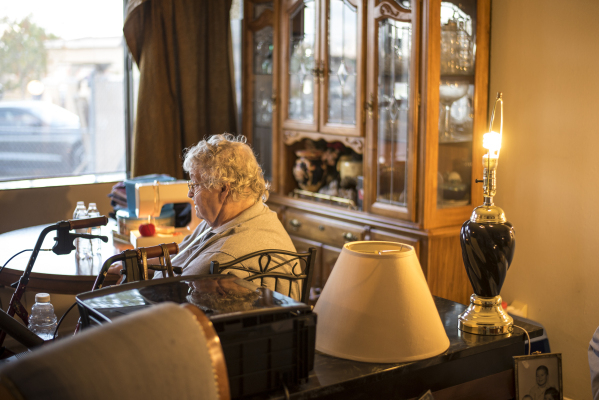 Marsha Rodriguez waited six months to get into a Nevada Medicaid waiver program providing home services so the disabled woman wouldn't have to move into a nursing home.
Seven years later, the 72-year-old is still receiving those services along with 4,558 other people from three different vulnerable populations — the frail elderly, blind and disabled — through a state agency to help them live independently.
"I really needed the program and I was blessed when I finally got on it," said Rodriguez at her home on Tuesday. She uses oxygen, has limited arm motion and suffers from alpha-1 antitrypsin deficiency, which is a disorder that might cause lung and liver disease. "If I didn't get the help, I would have to be in a nursing home."
But another 1,415 people are on a waiting list to receive the same services, and it's estimated that it would cost about $40.3 million to eliminate the backlog, according to data requested by the Las Vegas Review-Journal from the state's Aging and Disability Services Division, which administers the services.
And the way these services are offered could change if the state moves forward to privatize them. It's unclear if the high costs were a driver for the efforts to pass legislation allowing the state to explore the possibility of offering those services through managed care, a health care system that controls costs by placing limits on physicians' fees and by restricting the patient's choice of physicians.
"As Nevada continues to grow, so do the requests for community-based services," according to Jill Berntson, deputy administrator for the state's Aging and Disability Services. "At this time, there are more requests than available placements."
Prioritization is given to those who are in an institution upon discharge. Other prioritization is based on need, but some people receive state-funded services pending their Medicaid waiver slot, if they qualify.
Costs and services
Barbara Paulsen, who has been advocating for those who receive the services and pushing for transparency on the potential move to privatize them, said the cost of services for six or seven people at home would be the same amount to cover one person in a nursing home.
The elderly in the program receive services that include caretakers, respite and adult day care. People with physical disabilities also receive environmental accessibility adaptions and home-delivered meals.
People with intellectual disabilities receive supported employment and nonmedical transportation, among other services.
Rodriguez has a caretaker who comes in five days a week for three hours and helps her bathe and do chores.
The state's Aging and Disability Services Division administers three different waivers: one for the frail elderly, which as of Sept. 30 was serving 1,836, with an annual cost of about $27.3 million; one for people with physical disabilities, which as of Sept. 30 was serving 743, with an annual costs of about $23.1 million; and one for people with intellectual disabilities and related conditions, which as of Sept. 30 was serving 1,979 people, with an annual costs of about $123.9 million, according to the division's data.
As of Sept. 30, of the 1,415 waiting, 524 were elderly, 159 had physical disabilities and 732 had intellectual disabilities.
There was a $1.4 million state boost this past legislative session to cover 317 slots.
"To eliminate the waiting list, there would need to be additional county, state and federal funding allocated to cover the increased caseload for the waiver and medical services," Berntson said, adding that the state would also need to address provider capacity.
The state's overall Medicaid budget for fiscal year 2016 is $3.2 billion.
People who receive services through the waivers are just a portion of the state's total aged, blind and disabled Medicaid population, said Chrystal Main, spokeswoman for the state's Department of Health and Human Services. Based on fiscal year 2015 figures, those three population groups represented 23 percent of the state's Medicaid expenditures, and 11.8 percent of the population.
As with any other Medicaid services, about 65 percent of the waiver services are covered by the federal government and the state picks up the remaining cost.
"Counties are responsible for providing a portion of the state share for certain services for certain population groups," according to Main.
Managed care possible
Language in legislation that lawmakers approved in the spring enables the state to consider the possibility of providing those services through a managed care model.
The governor would have to make a recommendation, which would then have to be approved by the state Legislature's Interim Finance Committee.
State officials in June said the process used to evaluate any proposed changes will be transparent.
However, Robert Hoo with Nevadans for the Common Good, a broad-based coalition of institutions in the Las Vegas area advocating for several issues including those affecting senior citizens, said the coalition became aware that state officials already had internal meetings and insurance companies were invited to provide input, but those directly impacted were not.
Dena Schmidt, deputy director with the state's Department of Health and Human Services, said internal planning meetings have taken place with only officials in the department and its divisions to identify what needs to happen. Meetings with managed care officials were different and were only for ongoing business with the state's current contracts.
Hoo said advocates don't want public hearings when a plan has already been developed.
"We have to plan properly and this will absolutely be a transparent process," Schmidt assured.
The coalition recently organized a meeting with a dozen lawmakers for them to hear concerns from citizens and those directly impacted, such as Rodriguez. It also urged for transparency.
Rodriguez said she's "terrified" about the possibility of the services being handed over to managed care organizations. She fears a disruption in care.
"People making decisions about this need to hear these stories," Paulsen said of Rodriguez's story.
Contact Yesenia Amaro at yamaro@reviewjournal.com or 702-477-3843. Find her on Twitter: @YeseniaAmaro