'A lot of people' turned away as visitors crowd Red Rock Canyon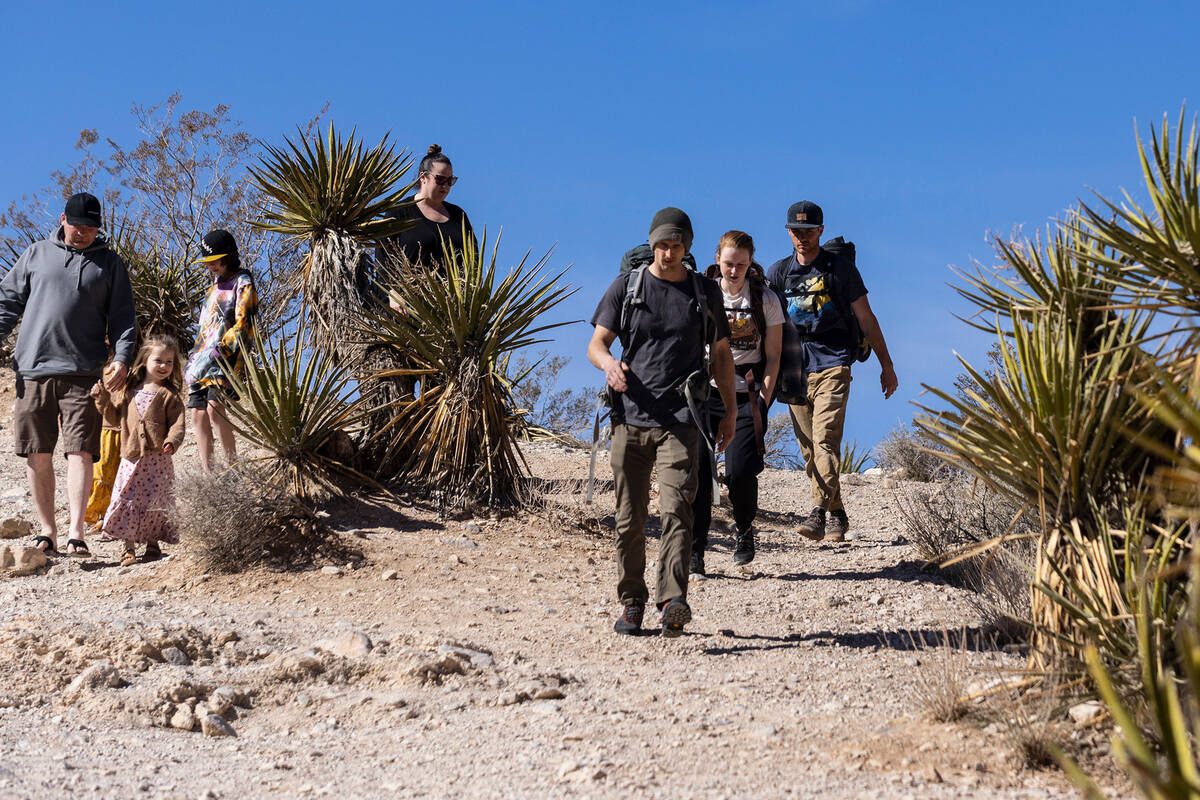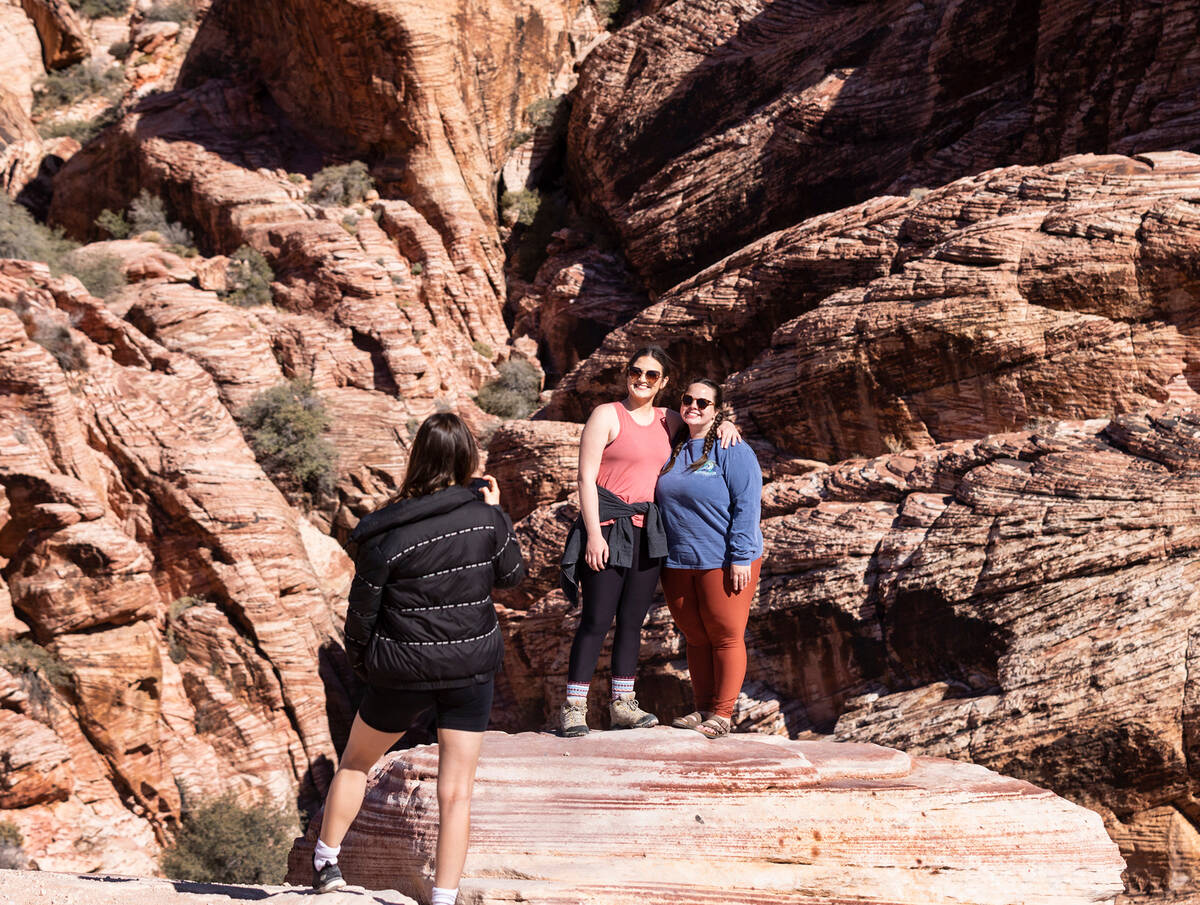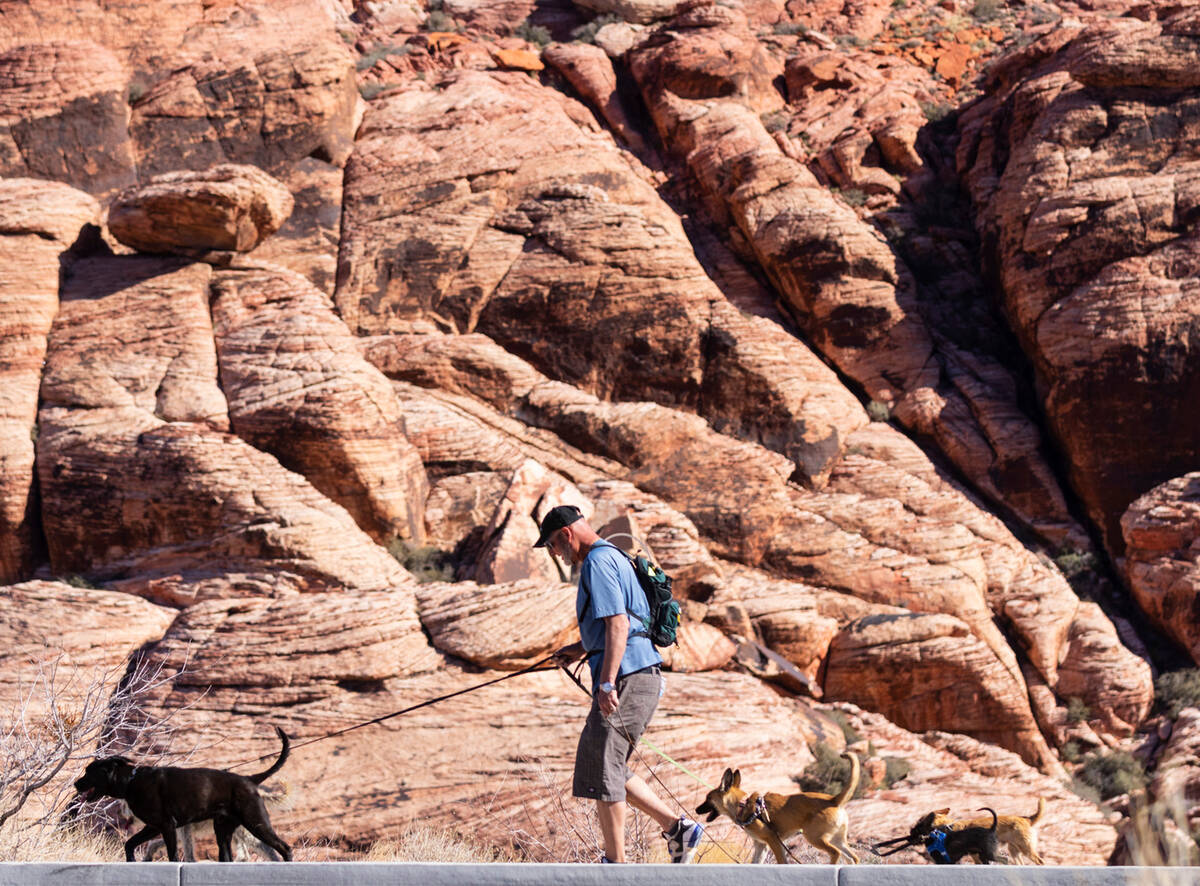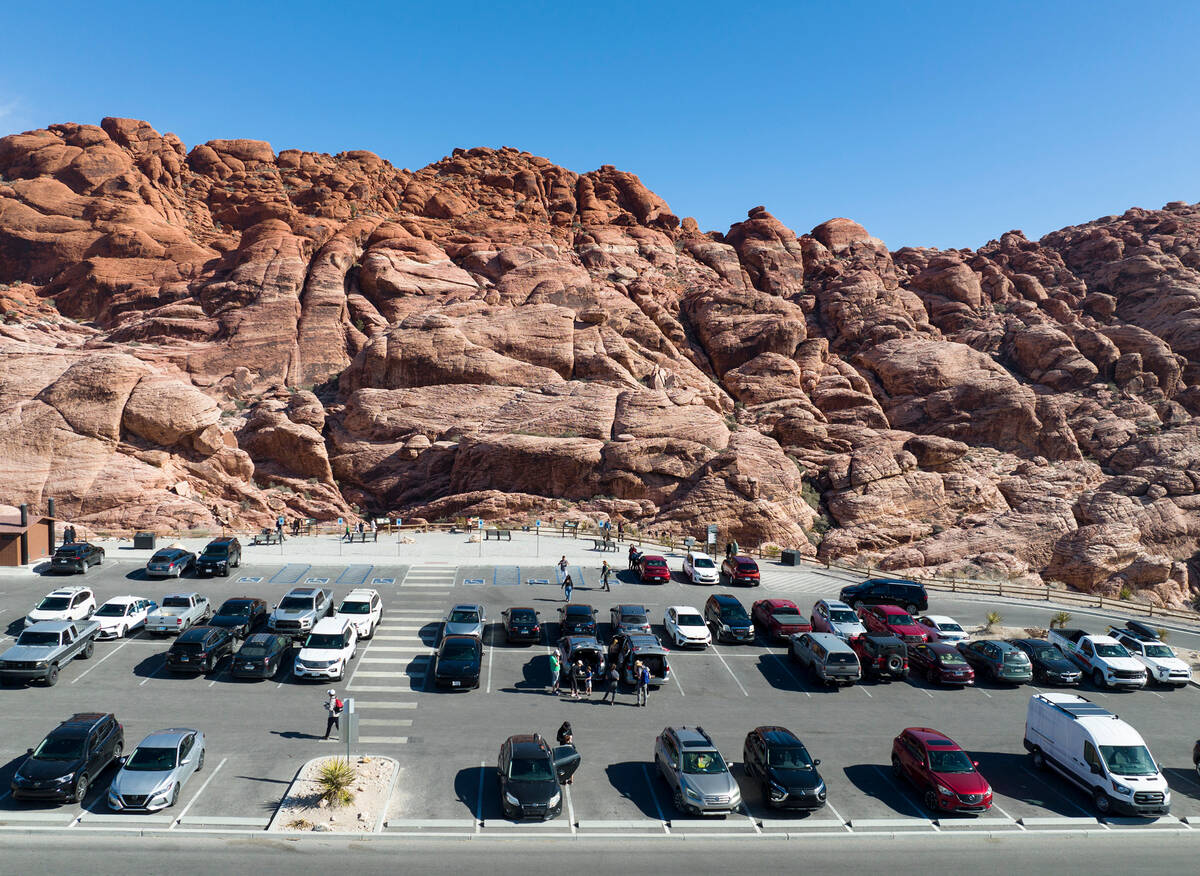 For some people, heading out to Red Rock Canyon National Recreation Area on Presidents Day ended in disappointment, as the popular destination that requires reservations had to turn away visitors once again.
The electronic messaging sign outside the entrance changed from "Reservation Required" to "Sold Out" to convey that the conservation area was full and couldn't admit any more visitors Monday, according to supervisory ranger Alexandra Rothermel.
"It's hard to say if that makes too much of a difference," she said of the signage. "But today, we haven't had lines (of cars) onto the highway. That's dangerous, so we don't want that."
The holiday marked another sold-out day at Red Rock from 8 a.m. to 2 p.m. Rothermel didn't have final attendance numbers for Monday, but she noted that Sunday drew the highest attendance she had seen in a while.
"We usually max out at about 1,800 people, but we had 1,900," she said of Sunday's visitor numbers. "We have been sold out from 8 a.m. to about 2 p.m. every day, and that actually will just keep happening throughout the rest of the season."
The capacity limit is needed to ensure a smooth experience for visitors as they make their way along the conservation area's one-way 13-mile scenic drive and to keep the area's resources healthy, she said.
"We have unfortunately had to turn away a lot of people," she said. "I don't think a lot of people know that you need to have reservations here and it's pretty important for us."
Los Angeles resident Kyle Mueller and his companion were among the lucky ones who had made a reservation and was able to enter Red Rock, cruising through it in a bright-yellow, rented McLaren 570S. While Monday was a holiday, it was also Mueller's birthday, and he was ready enjoying the experience.
"I love it here… the sights, the scenery," he said. "We're just gonna drive, take some pictures of the car. (It's a) very photogenic place to be."
After not being able to get admitted to Red Rock on Sunday, a Minnesota couple said they promptly made reservations for the following day. Their disappointment on Sunday had evaporated by the time they completed their second hike on Monday.
Commenting on the gorgeous scenery, one of the duo promised it wouldn't be the last time the two would venture out to Red Rock.
Those hoping to ensure their trip to Red Rock is successful can make a reservation as early as a month out, at https://www.recreation.gov/timed-entry/10075177.
Contact Justin Razavi at jrazavi@reviewjournal.com. Follow @justin_razavi on Twitter.