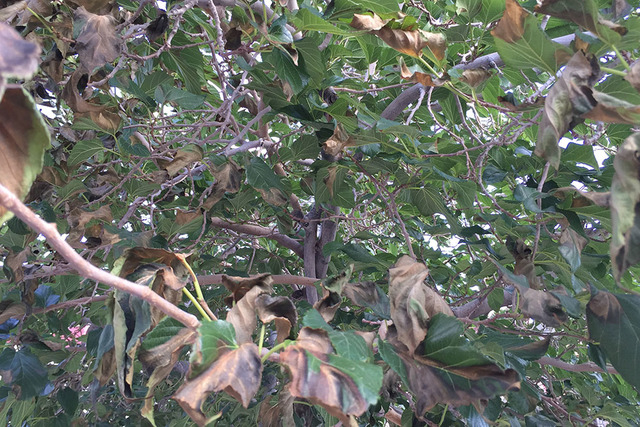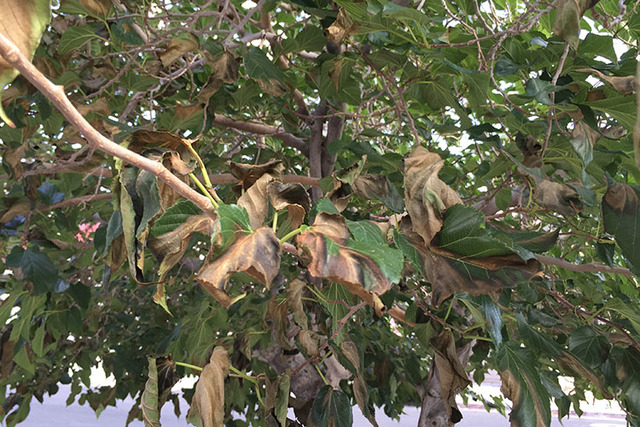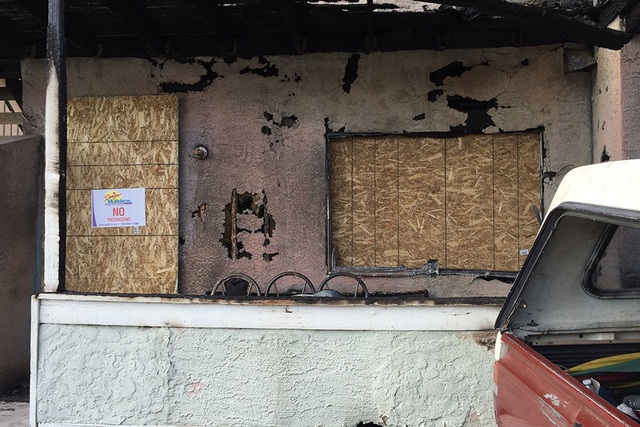 Oscar Madera-Diez woke to a soft knock on his front door early Monday.
It was just after 5 a.m., an unlikely time to expect good news, even in a 24-hour town.
When he opened the door, he told the Las Vegas Review-Journal on Wednesday, he saw his teenage neighbor.
"He just mumbled, 'You guys should probably get out because I set a fire in our apartment,' " Madera-Diez said in Spanish.
That young man was 18-year-old Zayquan Jones, Madera-Diez and police said. He faces one felony count of first-degree arson.
The blaze displaced Jones' own and three other families in a four-unit apartment building in the 6900 block of Hopkins Drive, near the intersection of Lake Mead and Hollywood boulevards.
His motivation, he told Las Vegas police in his arrest report, was because he thought his family had abandoned him.
His father, Zonkiss Jones, 41, was critically injured Friday after being thrown from a moped and hitting his head on a traffic signal box.
His stepmother, Lakeasha Sanders, wasn't home when the fire started.
She said the younger Jones wasn't told about his dad because he has been troubled and family didn't want to upset him further. "We didn't know how he would react," Sanders said, "so we hadn't said anything yet."
Her stepson was sent to a mental health facility in Utah for a year, Sanders said. But he came back home after showing progress.
Zayquan Jones was not getting mental health treatment, Sanders said.
"He has done some odd things," she said, "but we never expected this."
That includes threatening to hurt family with knives, Sanders said. He was close with his toddler-aged sister but stand-offish and hostile toward just about everybody else. Lately, Sanders said, he spent most of his time sulking in dark corners of the apartment or alone in his bedroom closet.
Zayquan Jones had been an "OK kid" — outgoing and social, Sanders said.
But about two years ago, she said, he suddenly became isolated. She told police, in the arrest report, her stepson had the mind of an eighth-grader.
"Sometimes I'd come in there, and he'd start hissing at me, cussing, you name it," she said, "and just looking at me real strange."
The behavior described by neighbors and police was strange.
Zayquan Jones told police he set fire to a blanket covering a stove because he felt abandoned, his arrest report said.
Next he alerted neighbors.
In the frantic seconds it took Madera-Diez to wake his wife and five children and tell their upstairs neighbors, he said, he heard the sound of windows breaking and explosions coming from next door.
A shooting shard of glass pierced his elementary school-aged son in the palm, he said. A quarter-sized scab was visible Wednesday on the boy's hand.
"The fire was pretty much coming from everywhere outside of their apartment," Madera-Diez said. "It still reeks of smoke."
Zayquan Jones didn't go far after setting the fire, Madera-Diez said. He sat on the curb and watched it destroy the complex.
"No remorse or anything," Madera-Diez said. "Totally crazy."
Zayquan Jones is being held at Clark County Detention Center.
Zonkiss Jones is recovering, family said, and is expected to survive.
Reporter Kimberly De La Cruz contributed to this story.
RELATED
Scooter rider in critical condition after east valley crash