Armed man shot, killed during robbery attempt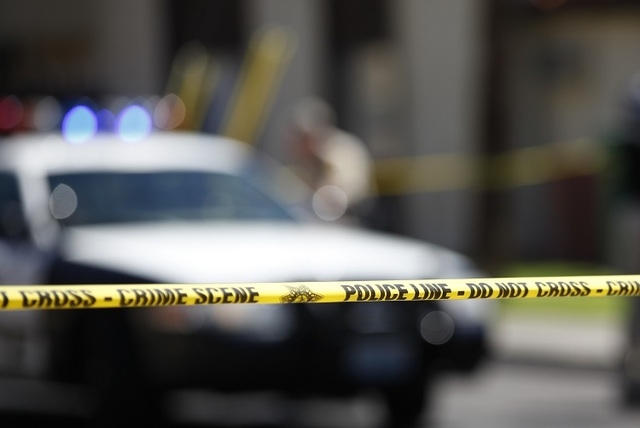 A civilian shot and killed a would-be robber as he tried to steal a woman's purse at gunpoint, police said.
The attacker was one of three who tried to rob a woman as she got out of a vehicle about 9:30 p.m. Wednesday in the 5000 block of Spencer Street, near Tropicana Avenue, police said.
As the woman got out of the car, one of the robbers pointed a gun at her and demanded her purse, police said.
A man got out of the driver's seat, drew a handgun of his own and fired several times, hitting one of the robbers, police said.
The man who was struck, whose name has not been released, was taken to Sunrise Trauma, where he died. The two other men ran away, and police had not yet found them Friday.
Police said they did not arrest the man who fired, but the case will be submitted to the District Attorney's Office for review.
The identity of the dead man will be released by the Clark County coroner's office.
Anyone with information about the incident can call Metro's homicide unit at 702-828-3521 or email them at homicide@lvmpd.com. To remain anonymous, contact Crime Stoppers at 702-828-3555 or go online at www.crimestoppersofnv.com.