Ban on glass bottles on Strip not causing a wave of arrests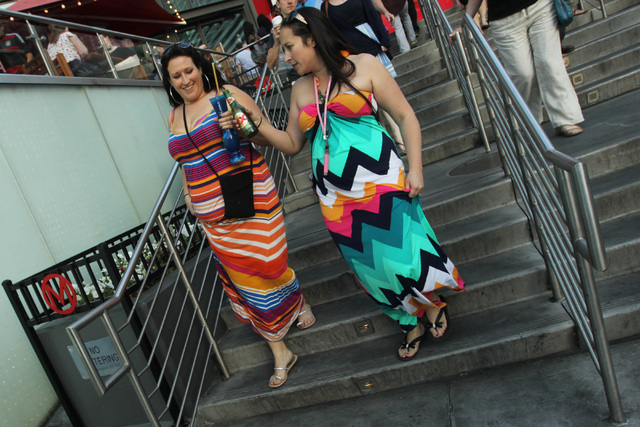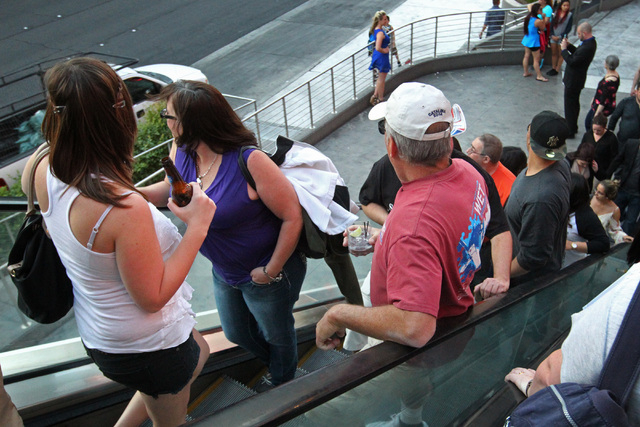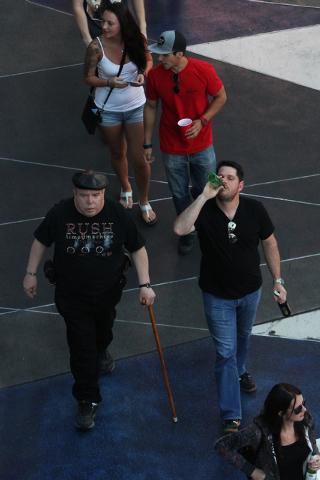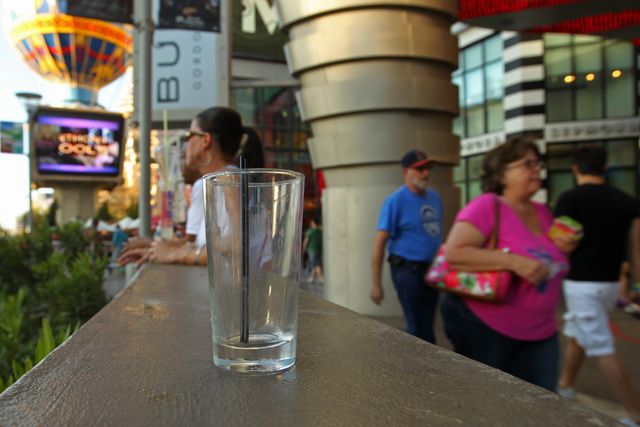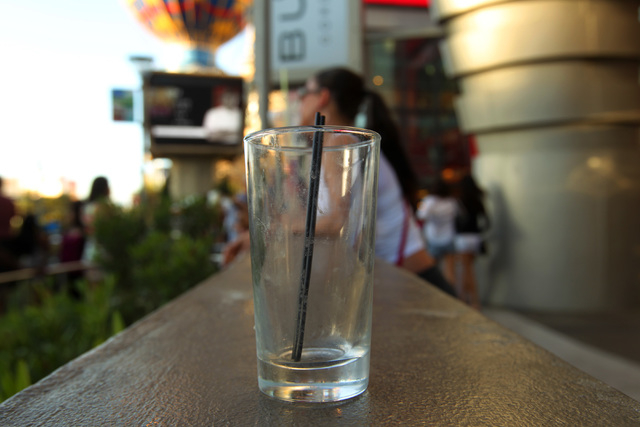 Tourists face low odds of getting a citation if they're caught walking with a glass container or bottle on the Strip's public sidewalks and rights of way.
They're more likely to get a warning from a Las Vegas police officer first.
Police have had 78 interactions with people on the Strip who were carrying glass containers since Clark County commissioners in September banned carrying glass containers on the resort corridor.
Of those 78 events, 58 were warnings, according to a presentation Clark County commissioners heard Tuesday from Metro Capt. Devin Ballard. In the remainder of the cases, there were seven citations and 13 arrests. Of the 13 arrests, 11 of the cases involved other charges, Ballard said.
"I'm seeing less glass on the boulevard, which makes it a safer environment," he said.
Commissioners said it's important that the county ensure that visitors know what the expectations are for visiting the Strip.
Commissioner Chris Giunchigliani said the county could potentially work on some messaging with the Las Vegas Convention and Visitors Authority and McCarran International Airport.
They were also pleased that Metro is focusing on warnings instead of citing tourists on the spot.
"I appreciate all the warnings I see here," Commissioner Mary Beth Scow said. "How are we letting our visitors know that we have these ordinances?"
Ballard said resorts have been helpful, adding that he recently saw a security officer at a Strip property stop a tourist who was headed out the door with a glass drink in hand.
"The message is out there," he said.
Commissioner Lawrence Weekly, who sits on the convention authority board, said it's important that Strip visitors get a consistent message.
"People are coming here from all over the world and we have to be able to share with them what our expectations are," he said.
The recommendation came from the county's resort corridor work group in 2012.
Drinks of any type — alcoholic or otherwise — are still allowed on Strip sidewalks, provided they are in a container of plastic, paper or aluminum.
When the ordinance was considered last year, Strip retailers complained it would be a burden, though the proposal was backed by the Nevada Resort Association.
There haven't been any enforcement actions that involve businesses, said Jacqueline Holloway, director of the Clark County Department of Business License.
Under the ordinance a bottled drink must be carried in a sealed bag.
Violators who commit the misdemeanor offense face a fine of up to $1,000, or up to six months in jail.
Strip resorts, bars and restaurants are allowed to serve drinks in glass on their property.
Contact Ben Botkin at bbotkin@reviewjournal.com or 702-405-9781. Find him on Twitter: @BenBotkin1.