Blogger's lawyers: Kutner filed invasion of privacy suit too late
December 26, 2014 - 3:54 pm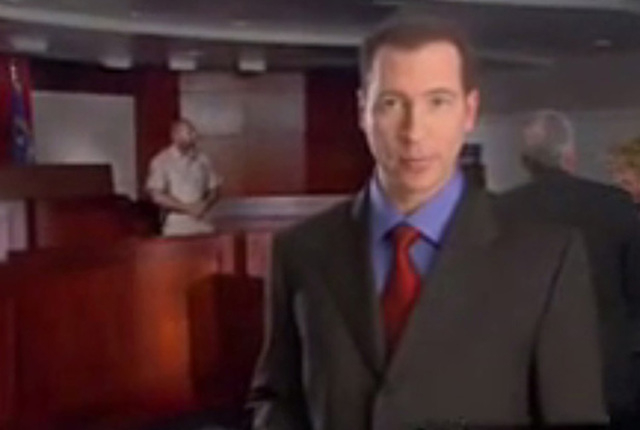 A Nevada blogger has asked a judge to toss an invasion of privacy lawsuit filed by Las Vegas personal injury lawyer Adam Kutner.
Earlier this week, in a motion to dismiss Kutner's suit from September 2013, lawyers for the blogger known only as Legal Eagle said the two-year statute of limitations on libel, slander and invasion of privacy passed well before Kutner filed his claim.
The May 22, 2008, post on the Wild Wild Law blog remains one of the top hits in a Google search for "Adam Kutner."
The article linked to a story that is no longer available online from the now-defunct Las Vegas CityLife.
Las Vegas CityLife was published by Stephens Media when the Kutner story appeared. Stephens Media also publishes the Las Vegas Review-Journal.
In the post, Legal Eagle listed several allegations against Kutner, saying he made vulgar comments to female employees and racist comments to Hispanic staff, threw cellphones at his assistants, made employees "occasionally shave his neck," and walked through a "secretarial pool while swinging a golf club and asking who wants to get fired."
The blogger's lawyers said Kutner could not claim false light, which is similar to defamation, because he could not prove that the blogger "knew of or acted in reckless disregard as to the falsity of the publicized matter."
In his September 2013 lawsuit, Kutner said he spent millions of dollars establishing one of the "most recognized, most effective and most successful personal injury practices in the Southern Nevada marketplace."
His television commercials target people injured in car crashes. His website refers to him as "the best Las Vegas personal injury attorney." According to the site, he specializes in auto accidents, pedestrian accidents, bicycle accidents, motorcycle accidents, truck accidents and dog bites.
Kutner said he tried to contact Legal Eagle and get the blogger to remove "false and defamatory allegations," alleging that the posts were "tortuous and continuing false light invasion of Mr. Kutner's privacy."
The lawsuit claims that Kutner "suffered injury and damage to his personal and professional reputation" along with "economic injury to his law practice."
Kutner sent several emails asking for the identity of the blogger, and even tried to get Google to identify the blogger.
Contact David Ferrara at dferrara@reviewjournal.com or 702-380-1039. Follow @randompoker on Twitter.