Child welfare commission reports progress fixing 'broken' system
September 26, 2016 - 7:48 pm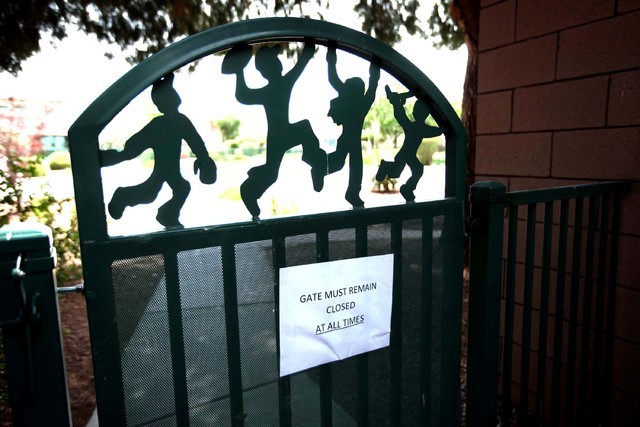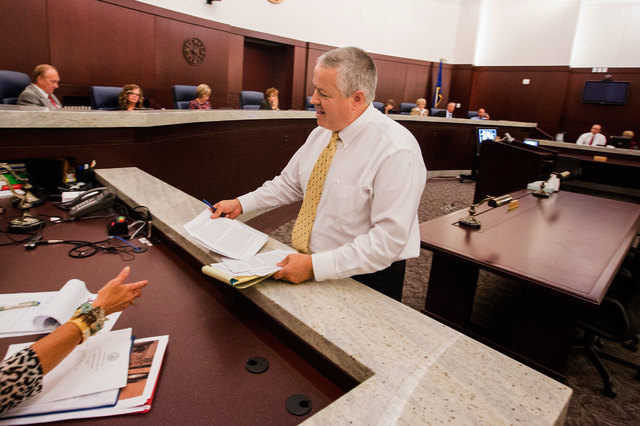 A blue-ribbon commission created to oversee reform of Clark County's "broken" child welfare system reported Monday that the agencies that work to keep kids safe have made progress, implementing training for various players and streamlining and clarifying court procedures.
Among the major milestones reported by the Blue Ribbon for Kids Commission: a new waiver program allowing money allotted for safety services in foster homes to be used for safety services at family homes in some circumstances. That change alone has allowed nearly 400 kids to stay out of foster homes since July 2015, said welfare experts discussing a nearly 50-page progress report Monday.
The commission also said programs implemented at its recommendation have increased communication between agencies in the system, boosted the number of attorneys available to represent parents in child abuse and neglect hearings and eliminated barriers preventing family members with "remote criminal background issues" from fostering relatives.
The commission, formed by recently retired Nevada Supreme Court Justice Nancy Saitta in 2014, praised the Clark County Department of Family Services, the family court system and other organizations charged with carrying out the turnaround of the system.
Family Court Judge Frank Sullivan, who just two years ago indicated the system was broken, told the committee he has seen a shift in people viewing the courts of the child welfare system as distinct from the criminal justice system.
"I'm seeing that cultural change, and I'm starting to see that judicial leadership stepping up saying, 'This is our responsibility,'" he said.
The commission, which includes legal and public policy experts as well as elected officials like Las Vegas Mayor Carolyn Goodman, said that new training will ensure judges are using similar criteria to determine whether a child's home is safe, and that efforts are underway to ensure attorneys, government departments and other organizations understand the criteria.
The commission is also emphasizing efforts to reduce overcrowding at the Child Haven emergency shelter and recruit court-appointed special advocates, volunteers who act as advocates for children believed to be abused or neglected. New outreach efforts aim to add 500 volunteers to the program over the next two years, the commission said.
The commission's last report, a 60-page tome issued in March 2015, identified process delays and lack of early preventive services to keep children out of foster care as among the biggest issues plaguing the county's child welfare system.
It also suggested improved training for child welfare workers, assessments of their caseloads and increased assistance for judges who must deal with a big backlog of child welfare cases.
"Under the system that the commission envisions, there will be fewer children in foster care, better court processes, and reorganization of resources that can be reinvested to continue to support and strengthen this county's most vulnerable families," the earlier report said.
Contact Pashtana Usufzy at pusufzy@reviewjournal.com or 702-380-4563. Follow @pashtana_u on Twitter.