Cirque performer who fell during The Beatles 'Love' rehearsal on the mend
February 23, 2016 - 8:41 pm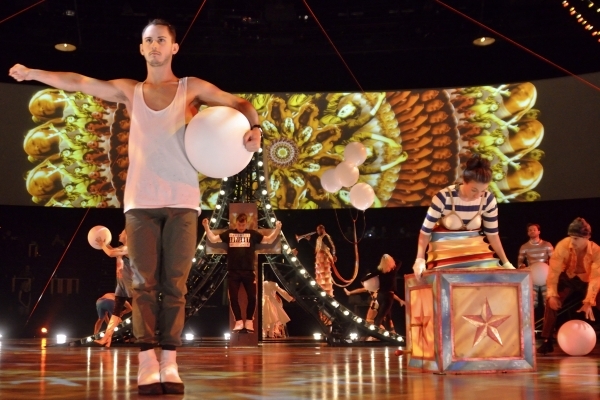 A Cirque du Soleil performer who fell about 20 feet during a limited-access dress rehearsal Monday night is on the mend, officials said Tuesday.
The Beatles "Love" performer fell through a hole on stage at The Mirage and was taken to University Medical Center, per the show's standard safety protocol, spokeswoman Ann Paladie said. She did not explain the extent of the performer's injuries but said the performer was in stable condition as of Monday night.
After the fall, the dress rehearsal was stopped, Paladie said. "Love" has been dark for a few weeks while changes were added, and the Monday rehearsal was one of two open to invited guests only.
The second dress rehearsal is still on for Wednesday as originally scheduled, Paladie said. It wasn't clear whether the injured performer would be able to perform in that show.
The new "Love" show will debut to the public Thursday.
In December 2014, a "Love" performer was injured during the show's finale, treated at UMC and later released in good condition.
In November 2013, a "Zarkana" performer slipped from the show's "Wheel of Death" act at the Aria and was hospitalized for a few days.
In June 2013, aerialist Sarah Guillot-Guyard, 31, died after she fell nearly 100 feet after the wire she was suspended from broke during a "Ka" show at the MGM Grand. The show and the hotel were cited for nine safety and record violations.
Contact Rachel Crosby at rcrosby@reviewjournal.com or 702-387-5290. Find her on Twitter: @rachelacrosby