Clark County coroner rules bankruptcy judge's death a suicide
Updated December 11, 2018 - 4:35 pm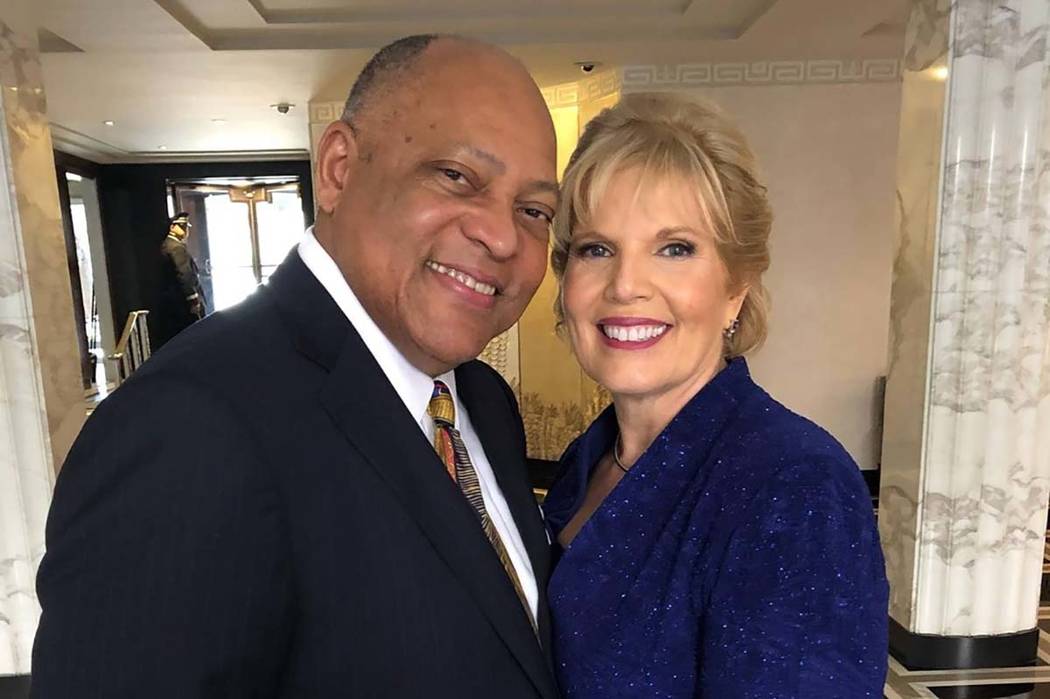 U.S. Bankruptcy Judge Laurel Babero's death last month was ruled a suicide Tuesday by the Clark County coroner's office.
The Nevada judge was found dead in her chambers in Las Vegas on Nov. 19. She was 62.
Babero was appointed in 2013 as Laurel Davis. She and her husband, local attorney Andras Babero, married in New York City on April 8.
The day Babero died, the court worked to reschedule all of her cases, bankruptcy court Clerk Mary Schott said.
It could take 10 to 12 months for the 9th U.S. Circuit Court of Appeals to appoint a replacement, Schott said. That's because the vetting process is rigorous.
The position carries a 14-year, renewable term at a current annual salary of $191,360.
Schott said bankruptcy judges from throughout the 9th Circuit, which is based in San Francisco, are picking up some of Babero's cases in an effort to help out until a replacement is appointed. They either fly in to hear cases or preside via video conference.
Before becoming a judge, Babero practiced law for 26 years in Nevada and Arizona. She was a native of Utah and received her bachelor's degree in hotel administration from UNLV. In 1987, she graduated from the University of San Diego School of Law.
She recently approved a motion to shutter the Lucky Dragon hotel and clear a way for its foreclosure sale.
Contact Rachel Crosby at rcrosby@reviewjournal.com or 702-477-3801. Follow @rachelacrosby on Twitter. Review-Journal staff writer Rio Lacanlale contributed to this report.
Warning signs of suicide
Signs of suicide can include changes in conversation, behavior and mood, according to the American Association of Suicidology.
If a person talks about being a burden to others and feeling trapped; if a person starts acting recklessly or withdrawing from friends, family and activities; if a person starts experiencing rage, anxiety, or a loss of interest — among other factors — reach out to the person or seek help.
For more information, visit www.suicidology.org/resources/warning-signs. The National Suicide Prevention Lifeline, 1-800-273-TALK (8255), provides access to trained telephone counselors, 24 hours a day, seven days a week.