Domestic violence programs don't see windfall from gay marriage license money
November 2, 2014 - 3:06 pm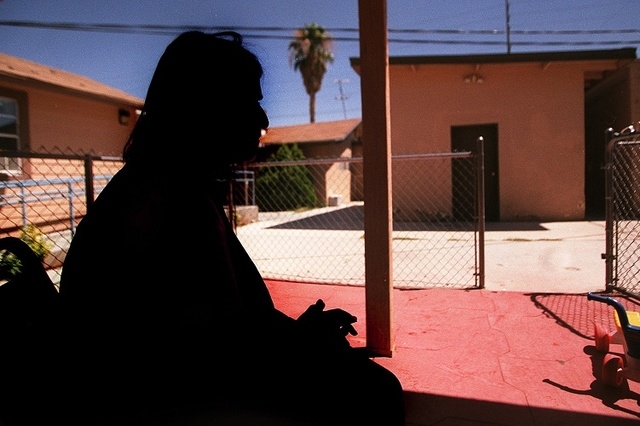 Clark County's domestic violence programs were eagerly awaiting a boost in state funding following the legalization of same-sex marriage.
So far, it's not making much of a difference.
Just 7 percent of the nearly 5,000 total licenses issued in Clark County since Oct. 9, the day gay marriage became legal, were for same-sex couples.
Looking at roughly the same time period a year ago, total numbers are statistically about the same. Between Oct. 9 and Oct. 29, 2013, Clark County issued 5,042 marriage licenses.
Sales of the licenses are the sole source of state-allocated funding for domestic violence resources programs such as Safe Nest, Safe House and the Rape Crisis Center. So leaders of those organizations were watching the fight for same-sex marriage closely and quietly in hopes of windfall.
As of last week , only about 354 same-sex couples have been cleared to say "I do" in the Las Vegas Valley, according to numbers from Clark County. That comes out to be $10,500 in funding for domestic violence organizations — a sliver of the massive chunk declining marriage rates have chewed out of the programs' budgets.
But some additional funding is better than none, said Safe Nest spokeswoman Lisa Lynn Chapman.
"It's a welcome increase," Chapman said. Besides license sales, her organization and its sister shelter, Safe House, rely on corporate and federal grants to get by.
"We don't know what effect it is going to have until we get figures from the state," Chapman said, but, "of course we're pleased more marriage licenses are being issued, which means more money, which means better-funded services for victims of domestic violence."
What really seems to cause a spike in license numbers are iconic wedding dates like July 7, 2007, or 7/7/07. Between July 4 and July 7 alone that year, the county sold 4,330 licenses.
Couples like commemorating their marriages on special dates, Clark County spokesman Dan Kulin said, including Valentine's Day and three-day weekends.
"It tends to be busier in the days leading up to those times," he said. Kulin expects Dec. 13 — 12/13/14 — to draw a surge too.
The relatively small number of same-sex license sales can be attributed to the suddenness of legalization, said Derek Washington, director of Get Equal Nevada.
"It was like the wall fell and all of a sudden Eastern Europe was free; all of a sudden we had rights," Washington said. "Honestly I never thought Nevada would be a part of that Prague Spring of gay history."
Same-sex marriage license sales may increase in the coming months, Washington said, but it's OK if they don't. The numbers were never the point.
"I could care less about same-sex marriage legalization except that it's a constitutional right," he said. "That's more what it was about that the actual people waiting to get married, to be honest. Marriage is just one step on our road to full equality. I firmly believe that."
The three programs in Clark County that receive marriage license funding are joined by two in Washoe County and about nine that serve the state's remaining 15 counties, said Sue Mueschke, director of the Nevada Network Against Domestic Violence.
Mueschke acknowledged that significant boosts in sales could help the state's outreach programs. But for now, she said, it's too soon to tell.
"We understand the huge impact this has on people that can now recognize their relationship in a way they've been prohibited from before," she said. "That just alone is fabulous, but we do think over time that Nevada will again have an opportunity to see more weddings occurring in our marriage industry. Right now we're just really glad that Nevada is joining other states in recognizing equality."
Safe Nest's numbers show about 48.2 percent of women living in Nevada have experienced some form of domestic violence in their lifetime.
During the past 15 years, Violence Policy Center data shows, Nevada ranked in the top 10 for men killing women. About 90 percent of those cases, on average, were domestic violence-related homicides.
For six of those years — including 2008, 2009 and 2010 — Nevada ranked No. 1 for men killing women.