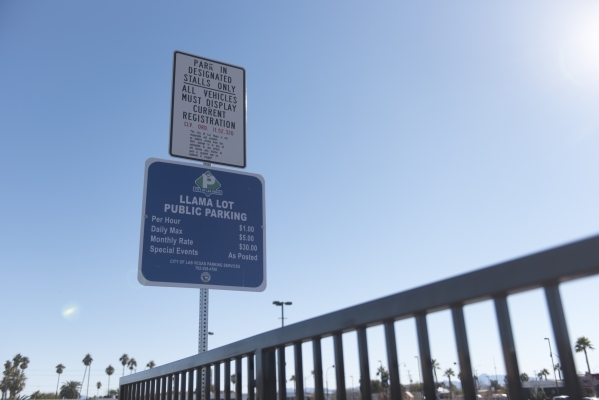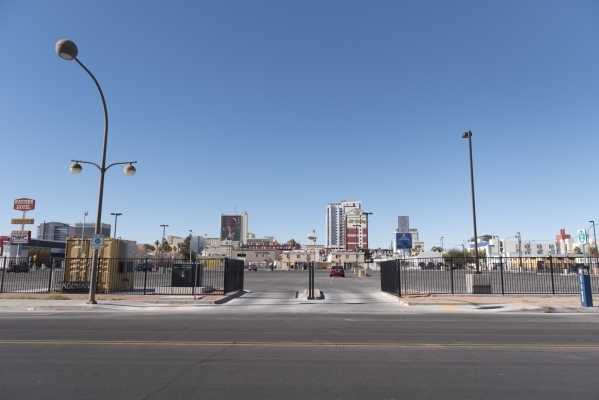 There are times when the music from outside events is so loud that the windows at Temple Baptist Church in downtown Las Vegas shake, the Rev. Steve Smith says.
It's music coming from events on Downtown Project properties along the gentrifying Fremont Street corridor, he said.
Such loud noise would not be tolerated in affluent neighborhoods in the city, Smith alleges.
With those loud noise issues in mind, churches, residents and landowners are meeting at 4 p.m. Monday at Church on the Street at 913 E. Ogden Ave. to discuss noise restriction ideas to lower the volume at Downtown Project events, Smith said this week.
"If it was anywhere else in the city, the city would help the churches and the residents," Smith said Wednesday. "But it's Downtown Project, and they're the fair-haired lad of the city … If it was their (Las Vegas City Council members') neighborhood or it was their church or synagogue, we wouldn't be having this discussion."
Indeed, Zappos CEO Tony Hsieh's Downtown Project is the 900-pound downtown redevelopment gorilla in "Hsiehville" along the Fremont corridor, where new bars, restaurants, retail stores and Container Park have replaced blighted properties.
Downtown Project's property portfolio includes a square-block parking lot between Fremont Street and Ogden Avenue known as "Llama Lot."
The lot plays host to several events a year such as races, where loud music is played early in the morning.
Doug DeMasi, who owns a 10-unit apartment building where tenants pay $550 a month a block north of Llama Lot, said he wants a landscape barrier along the lot's northern edge to buffer the noise.
"They're refusing to give us the time of day," DeMasi said of city officials.
Jesse Black, a 2½-year tenant in DeMasi's building, said his "8-month-old baby girl does not appreciate the loud music. The base is too loud and rattles the windows."
Then there's the Life Is Beautiful music festival, one of Downtown Project's signature annual events. It's three autumn days of loud musical acts near small churches and modest apartments.
The music was so loud that it prompted a lawsuit from the Amistad Christiana church at 901 Stewart Ave., alleging the outdoor concerts are so blaring that some services cannot be held.
The churches and residents also want noise restrictions applied to the project's properties that play host to bars, DeMasi said.
But they fear that Mayor Carolyn Goodman has given Downtown Project carte blanche to stage loud events because it attracts visitors, generates revenue for the city and "cleans up" a section of downtown with working-class residents and small churches.
But Councilman Bob Coffin, whose ward includes downtown, said DeMasi and his colleagues "won't be happy unless there is no noise."
Coffin said the city is aware of their complaints, but they are not willing to compromise.
"You really can't make him happy," Coffin said of DeMasi.
"I can sense frustration, and we urged Downtown Project to get with them, but they always seemed to be far apart," Coffin said.
Downtown Project has been represented by Todd Kessler on the noise issues, but he declined to comment when reached by email Thursday.
Kessler referred questions to public relations representative Maria Phelan, who said Downtown Project has no plans to install a landscape buffer along Llama Lot.
When told of that, DeMasi said, "Why not? It's not that hard to do. It's standard stuff."
Phelan said Downtown Project had no other comment.
"Beyond that, we defer to the city for comment on noise ordinances and issues," Phelan said.
City government public relations representative Diana Paul said the city has hired a consultant to review the current noise ordinance to see if it needs to be updated citywide.
"Through that process, the city has been meeting with downtown businesses and residents," Paul said.
She said the city listens to comments from residents and businesses in the downtown area and "has taken steps to ensure events are successful and the impacts to the community are limited."
For example, she said, "With the redevelopment we have seen over the past few years in the downtown area and the growth in special events, we have limited the number of events in the downtown area to lessen impacts."
Contact reporter Alan Snel at asnel@reviewjournal.com Find him on Twitter: @BicycleManSnel