5 best things to see, eat and do at Life is Beautiful on Saturday
Updated September 18, 2021 - 6:06 pm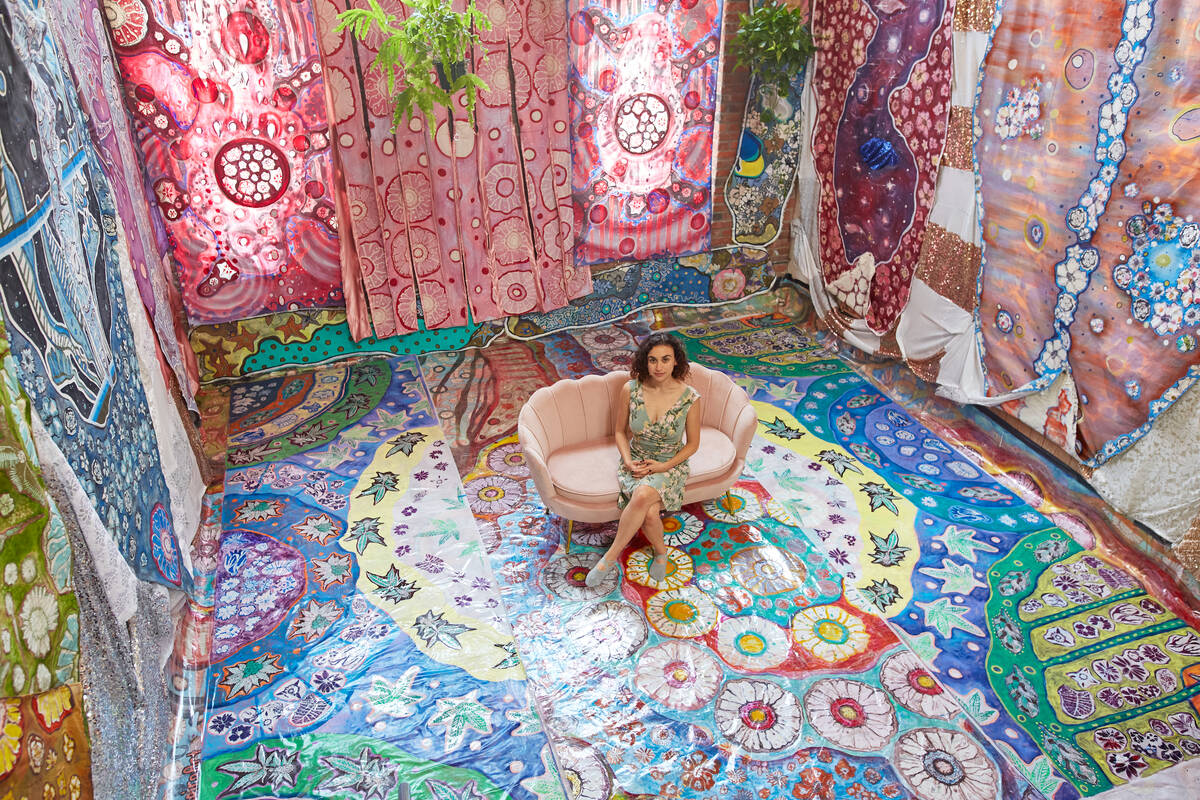 On Day 2, get an early start when the gates open at 2 p.m.
Before ending the night with popular headliners and seek out less well-known experiences like a peaceful chapel, an all-night dance party and a free mojito class.
Here are your top five attractions not to miss on Saturday.
Food
Fuel your body to dance throughout the night with plant-based fare at The Farm Stand.
Pots will serve mushroom shawarma topped with Eqyptian tzatziki on pita bread.
The Garden Grill will serve a chick'n sandwich with chipotle aioli.
Those seeking nutritious fare with meat can find sandwiches and salads at 50 Shades Tastier.
Music
EDM stadium-filler Illenium will take the Bacardi Stage at 11:40 p.m. and rock band Green Day will perform at 11:20 p.m. on the Downtown Stage.
Before then, check out the sister pop-rock band Haim on the Downtown Stage at 9:20 p.m.
At House of Yes, discover Brooklyn magic with performance spectacles and dance party madness all-night dance parties of funk, disco, house and throwback jams with drag and burlesque performances
Art
When in need of calm, make your way to the immersive "Flowers Are Not a Crime" art piece.
The cannabis-themed chapel by LA-based artist Laurie Chapiro and Weedmaps features wall-to-wall floral images and invites visitors to walk through the space and reflect.
"It will feel like a peaceful chapel inside without any music," says Laurie Chapiro. "A place to have a peaceful moment of reflection to admire the cannabis plant and reflect on the beauty of nature which connects us."
Kicker Comedy
At 6:55 p.m., kick back in the air-conditioned Kicker Comedy Stage and watch Sibling Rivalry: Bob the Drag Queen & Monet X Change.
Monét X Change, Miss Congeniality of RuPaul's Drag Race Season 10 and winner of AS4 and Bob The Drag Queen, winner of Season 8 are the comedy duo with infectious chemistry behind the hit podcast Sibling Rivalry.
Experience
Mixologists are teaching free and interactive cocktail seminars all weekend.
Bacardí will host a cocktail school where guests will learn how to craft a Bacardí mojito through a competitive fast-paced El Coco Relay race.
25 stations will be set up where guests will learn about the mojito's history and then do a rum tasting to identify their favorite rum to use.
Guests will compete against one another and will be judged based on a variety of factors, ending with a final "cheers" among the attendees.
The Cocktail School will take place on Saturday from 6–7 p.m. at the Bunkhouse Saloon.
Contact Janna Karel at jkarel@reviewjournal.com. Follow @jannainprogress on Twitter.