$762K approved to restore vintage signs in downtown Las Vegas
Updated July 30, 2018 - 8:31 pm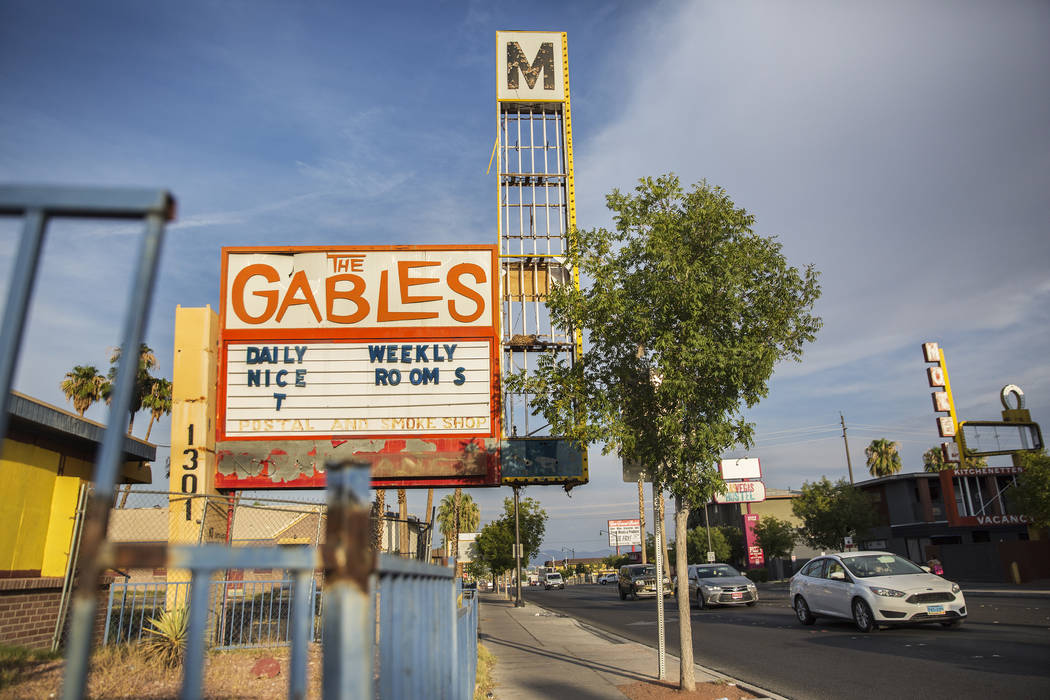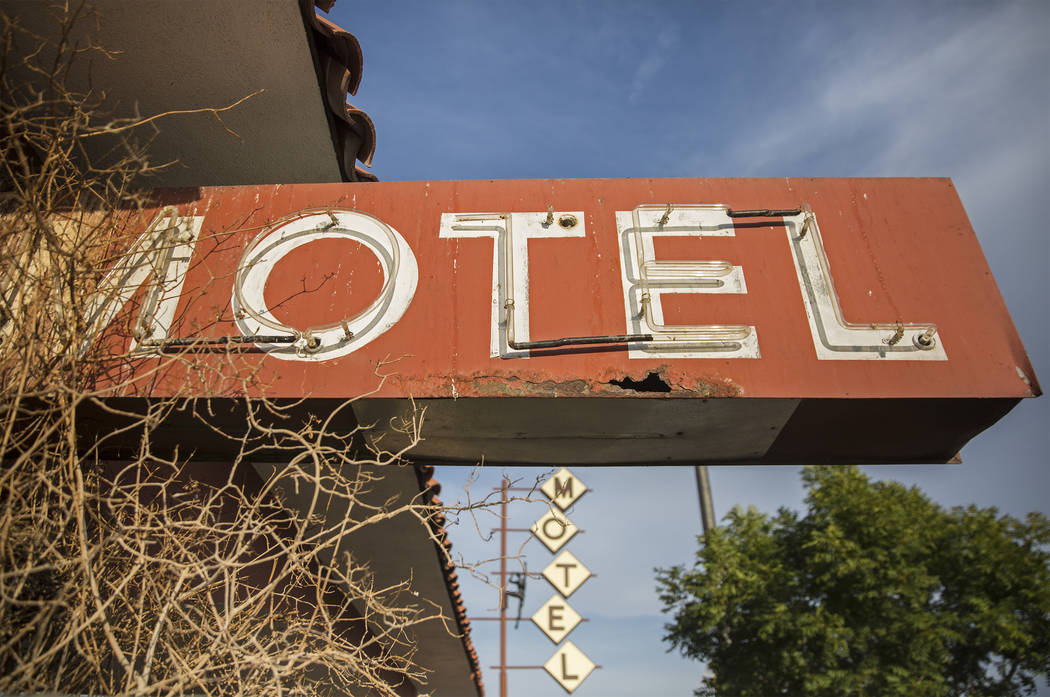 A nostalgic glow may soon entice pedestrians to explore more of downtown Las Vegas.
The city's Centennial Commission on Monday approved $762,000 to restore vintage neon signs at seven historic, closed motels along Fremont East. The buildings include the Travelers Motel, Lucky Motel, Las Vegas Motel, Fremont/AriNeva, Starview Motel, Gables Motel and Valley Motel.
"If Las Vegas were a person, neon would be our signature," said City Attorney Brad Jerbic, who pitched the idea to the commission.
The restored signs would be identical to the originals.
Jerbic said the signage project would coincide with another revitalization effort. Zappos CEO Tony Hsieh's Downtown Project, which owns the motels, plans to paint the buildings in their original colors and install landscaping authentic to when they were open.
The motels would remain closed, but their retro appearance is expected to be a boon to the city's larger downtown revitalization endeavor, Project Enchilada. Jerbic hopes the exterior improvements will attract more people to explore and attend events in the entertainment district.
It's likely the city would construct and own new signs for the Lucky Motel, Valley Motel and the Fremont/AriNeva, Jerbic said. Signs at the other four hotels would be restored but would remain the property of the Downtown Project, which will provide electricity for all seven signs.
That drew criticism from commission member Robert Stoldal, who questioned spending hundreds of thousands of dollars on signs that the city would not own and that would not advertise a functioning business.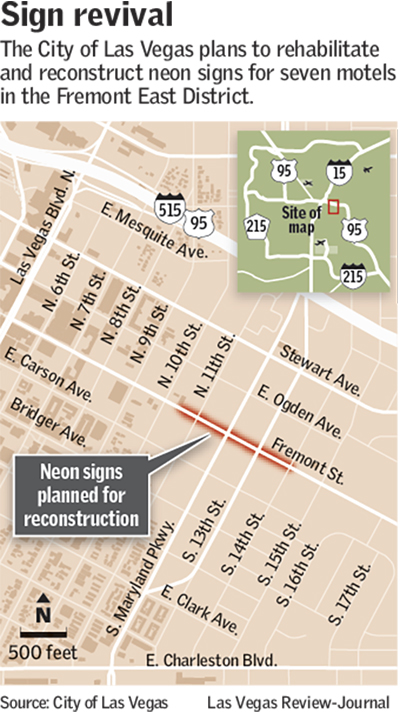 "I'm concerned with this facade we're building of motels that aren't really motels," he said. "I don't really see what the value is to a person who goes down there. They'll look behind the curtain, and there's nothing behind the curtain."
Commission member and city Councilman Bob Coffin agreed that the city should explore how it could eventually own all the signs. However, he contended that the city had found itself recommitted to improving more parts of downtown after creating the Las Vegas Community Healing Garden in the wake of the Oct. 1 mass shooting.
"I think that has lit a fire in the city, and that's why we're willing to spend our funds to revive this downtown and capture the past," he said.
Mayor Carolyn Goodman said the $762,000 grant was the largest the Centennial Commission has approved. The Las Vegas City Council will need to give its approval before the money can be spent.
Jerbic said it is imperative to begin making improvements to the motels soon. He hopes to have the signs installed next year.
"The motels downtown aren't getting any younger, and many of them have already fallen into the ground," he said. "These will follow the same suit."
Contact Michael Scott Davidson at sdavidson@reviewjournal.com or 702-477-3861. Follow @davidsonlvrj on Twitter.