Developer eyes condo tower, grocery store for downtown Las Vegas
Updated February 1, 2023 - 5:51 pm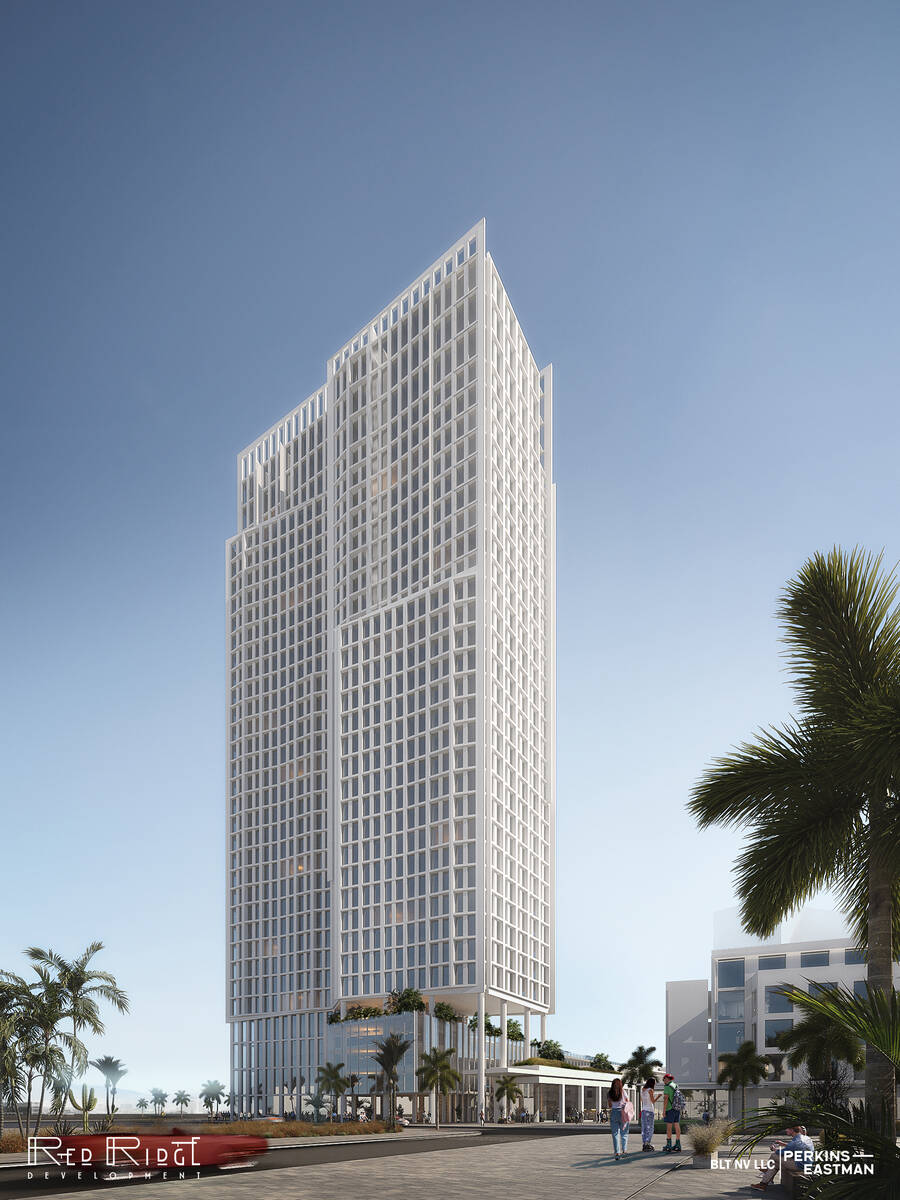 Downtown Las Vegas could get a new high-rise condo building, a grocery store and other amenities under a deal approved Wednesday.
The City Council gave the green light to sell almost 6 acres in Symphony Park to Las Vegas developer Patrick Brennan, who plans to build a mixed-use project with residential and commercial space.
His firm, Red Ridge Development, is buying the parcel for nearly $12 million, below appraised values. Brennan can also secure two $1 million reductions on the price and up to $500,000 in reimbursements for construction costs, city documents show.
Brennan said he hopes to break ground in 14 to 16 months and would build the project in phases.
If he's able to knock down the land price, he would re-invest the savings in the project, he told the Review-Journal.
Overall, his plans call for a 33-story condo tower; 150 apartment rental units; 26,000 square feet of retail space with food-and-beverage outlets and other services; a 30,000-square-foot grocery building with two floors of offices above it; and a roughly 700-space parking garage, he said.
Apartment construction in Southern Nevada has been heavily concentrated in the suburban outer rings over the past several years, though a small but growing number of urban-area projects have also taken shape, including at Symphony Park.
Brennan's project would also revive a once-popular development concept in Las Vegas, as no one has opened a high-rise condo building in Southern Nevada in more than a decade.
Brennan is no stranger to this pocket of downtown. He is the former development manager for Texas-based Aspen Heights Partners, which in 2021 opened an upscale apartment project in Symphony Park called Parc Haven.
He confirmed the mixed-use complex, discussed at Wednesday's city council meeting, would be the first project he develops through his new company.
As outlined in city documents, Brennan can shave $1 million off the land price if he lines up a national- or regional-quality grocery store before he takes ownership of the parcel. He can save another $1 million if buyers reserve more than 50 percent of the condos before he closes the land purchase.
Ryan Smith, Las Vegas' director of economic and urban development, told council members that the deal's timeline calls for Brennan to close the purchase by December 2024 and to complete the project by February 2028.
Brennan told the Review-Journal that home sizes and prices haven't been determined, and he doesn't have a total cost for the project either.
But residents would be able to walk to Symphony Park's existing amenities, including The Smith Center for the Performing Arts and the Discovery Children's Museum, as well as to the grocery store and other services he aims to bring.
"There's no downtown high-rise in the urban core that actually has that type of community at the first level," he said.
Contact Eli Segall at esegall@reviewjournal.com or 702-383-0342. Follow @eli_segall on Twitter.