Developer has plans for 777-room casino hotel in downtown Las Vegas
Updated May 7, 2018 - 8:45 pm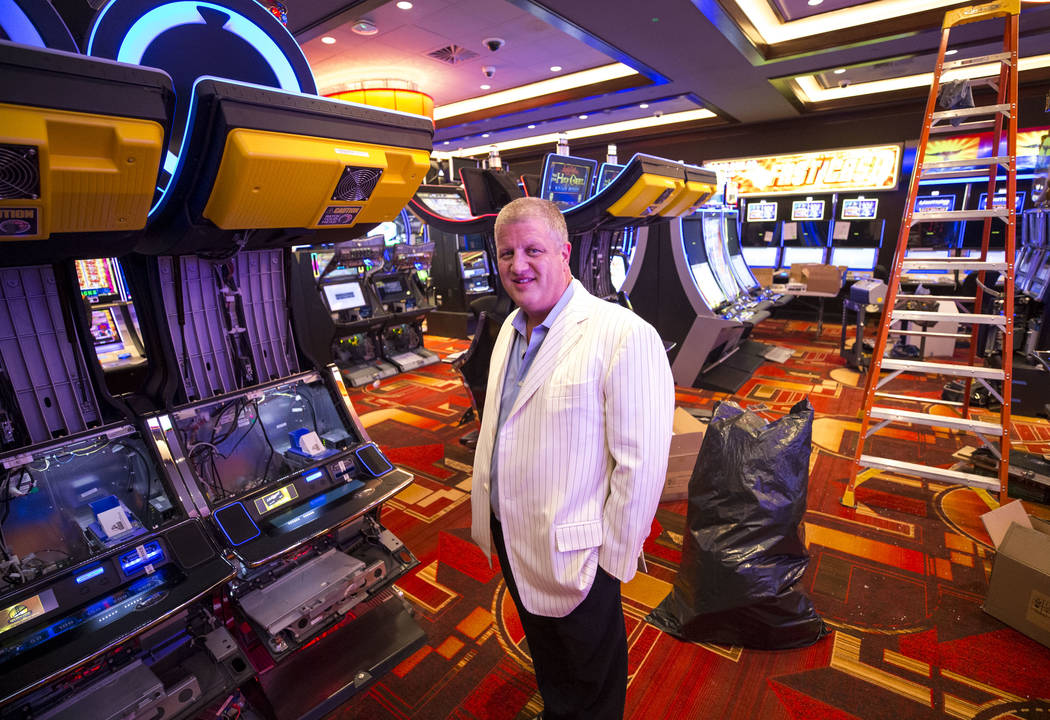 Downtown Las Vegas developer Derek Stevens is planning a 777-room hotel and casino along the Fremont Street Experience, the first bottom-up resort construction project in years for the downtown area.
The downtown block was leveled last year — the Las Vegas Club and Mermaids casinos and Glitter Gulch strip club were razed to make way for the new hotel-casino, which would tower 459 feet over Fremont Street, according to plans submitted to the city of Las Vegas.
The development would transform the west end of Fremont Street, Las Vegas Mayor Carolyn Goodman said.
"It's going to blow the lid off of everything," Goodman said.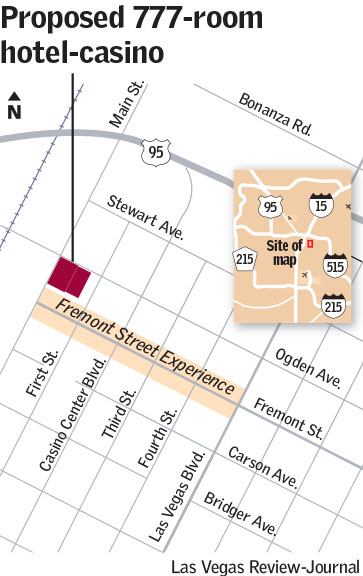 The Las Vegas Planning Commission is slated to consider the project Tuesday. The Fremont Street Experience has scheduled a $33 million overhaul of its canopy LED display, including new content and interactive elements.
Plans call for the hotel-casino to sit at the block bounded by Fremont Street, Main Street and Ogden Avenue, with a pedestrian bridge over Main Street connecting it with an above-ground parking garage.
The project calls for a 1,224,485-square-foot casino and hotel. The Planning Commission is slated to take a series of votes Tuesday on the plans, which include a nightclub, a massage establishment, valet parking and a rental car facility.
Stevens owns the D Las Vegas and the Golden Gate. He and his brother Greg Stevens bought the Las Vegas Club in 2015.
The Las Vegas City Council will have the final say on the plans, likely taking a vote next month.
The recent casino projects in downtown Las Vegas have largely been remodels and refurbishments, not new construction. The California Hotel opened in 1975, the Plaza in 1971 and the Four Queens in 1966. The off-Strip Lucky Dragon, the first resort built from the ground up since the recession, is inside Las Vegas city limits.
The Lucky Dragon opened its doors on West Sahara Avenue in late 2016 but is now in bankruptcy.
Contact Jamie Munks at jmunks@reviewjournal.com or 702-383-0340. Follow @Journo_Jamie_ on Twitter.