Nevada's spending for mental health services low compared to neighboring states
September 29, 2016 - 5:02 am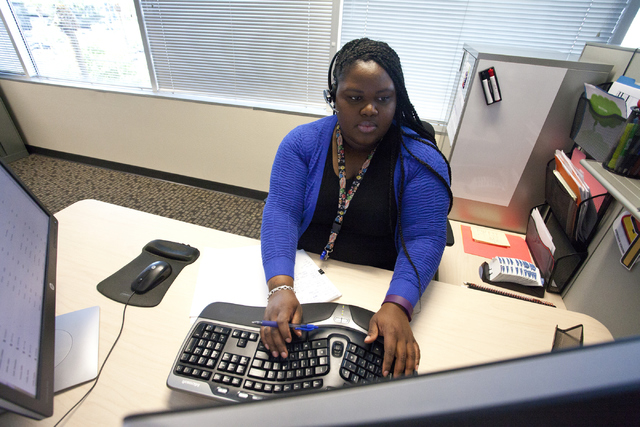 Regulating and funding mental health services in Nevada is complicated at best. But from state officials to community groups, people are looking to address state-specific issues through legislation.
"I think this is an issue on people's radars," said Nancy Brune, executive director of the Kenny Guinn Center for Policy Priorities. The center has released reports on mental health services and recommendations on how to best approach some of the challenges.
One of the biggest issues is making sure in-state mental health services are better funded. According to Chrystal Main, a spokeswoman with the Nevada Department of Health and Human Services, each state has a specific Medicaid state plan.
"The federal government pays states for a specified percentage of program expenditures, called the Federal Medical Assistance Percentage," Main said. "Services that are provided directly by the state are funded by program based on the caseload for the program. These programs are designed to address gaps where community services are not available. As Medicaid has expanded, these gaps have decreased and changed."
Southern Nevada gets a different portion of funds since it has a different caseload. Its current budget for this fiscal year is about $85 million. Nevada's total funding is about $180 million, which funds anything from rural clinics to mental health administration.
Brune said the money we spend per capita for mental health services is low compared to other states and even the national average. According to the State Mental Health Agency, in 2013, Nevada spent about $89 on mental health services per capita — a 13 percent increase from 2007, when it was about $79 per capita.
"That's nothing compared to other states," Brune added.
Neighboring states spend more on services than Nevada, including $160 per capita in California and $205 in Arizona. On average, the U.S. spends $119 per capita on mental health services, according to the State Mental Health Agency.
"We've made some improvements but not as significant as they could be," Brune said.
Increasing funding for mental health is just one area where lawmakers are looking to make changes. State Assemblyman Nelson Araujo said the 2015 Nevada Legislature also looked at regionalizing funding of the mental health system as an effort to improve services. Proposed Assembly Bill 289 would have provided a plan that centralized regional mental health services and information.
"But it had a fiscal note (a brief description of the effect of a bill or amendment on the state's finances) on it, so it didn't make it out of committee," Araujo said.
Main said that while services are somewhat already regionalized by organization, increasing state oversight would help.
"Increasing the local oversight of the services helps the Division of Public and Behavioral Health ensure that services are responsive to the needs of their community," Main said. "There are a variety of models that have been successful. The key is to have a local infrastructure that is able and willing to participate."
Araujo said mental health is a complicated and multifaceted issue, with the funding being just one part of it.
"You can't talk about the fact we don't have adequate infrastructure without talking about Medicaid and reimbursement," he said. "You can't talk about that without talking about workforce development and the fact we don't have enough trained employees. And you can't talk about that without talking about the lack of resources that could attract other professionals from out of state."
There have been several organizations that have rallied behind attempts to make adjustments to Nevada's mental health system, including the Kenny Guinn Center and the Southern Nevada Forum, which identifies multiple issues from education to mental health facing the region.
Araujo said the Southern Nevada Forum plans to focus legislative priorities on mental health in the upcoming session. One item would introduce a study to look at the feasibility of regionalizing mental health funding and services.
Lawmakers are still drafting specific bills to address a variety of issues within the mental health system. Araujo hopes the Legislature takes steps to amend complications with getting services.
"There is no room for mistakes when it comes to mental health, yet we've already had enough," he said.
To reach Henderson View reporter Michael Lyle, email mlyle@viewnews.com or call 702-387-5201. Find him on Twitter: @mjlyle.
Find out more
For the Kenny Guinn Center for Policy Priorities, visit guinncenter.org.
For the Southern Nevada Forum, visit southernnevadaforum.com.