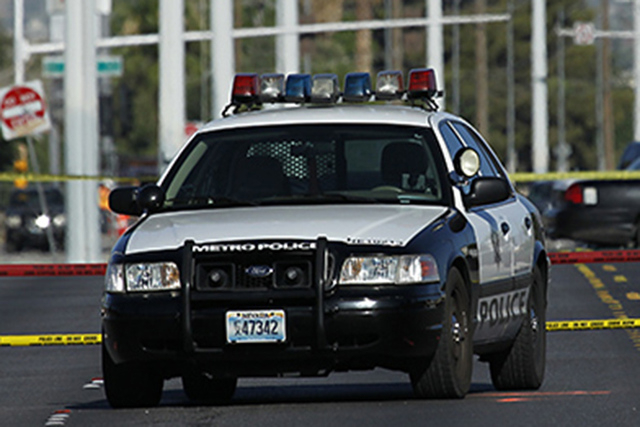 A man was arrested Saturday afternoon after striking two women with a vehicle on Las Vegas Boulevard, Las Vegas police said.
Police said they were called to the scene outside of the Boulevard Inn, 921 Las Vegas Blvd. North, near Washington Avenue, about 2:48 p.m. where a man had run a Toyota 4Runner into a woman, pinning her against a wall.
It was unclear whether he intentionally ran into the woman, police said.
The woman's friend got into an argument with the driver, who then ran the car into her, police said.
The man fled the scene on foot, but was tackled by witnesses, police said. Witnesses held him until police arrived and arrested him on DUI charges. Other charges are expected to follow.
The two women were taken to University Medical Center for minor injuries.
Two other people inside the 4Runner fled the scene, police said.
Contact Cassandra Taloma at ctaloma@reviewjournal.com or 702-383-0381.