Embattled federal judge taking senior status
January 21, 2016 - 5:47 pm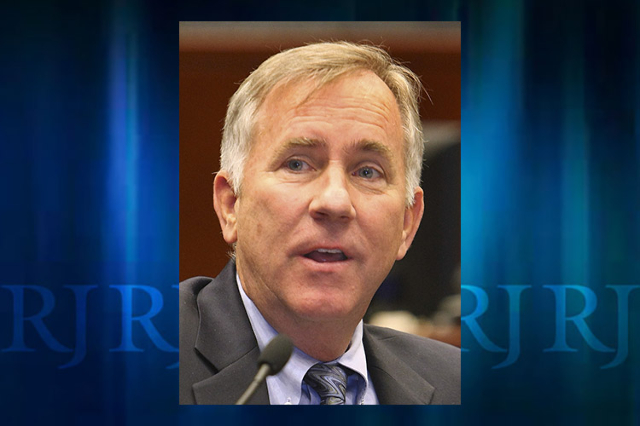 A longtime Reno federal judge who has repeatedly clashed with an appeals court is taking senior status next month.
Robert Clive Jones, who was appointed by President George W. Bush in October 2003, becomes a part-time judge on Feb. 1, according to court officials.
Federal Clerk of Courts Lance Wilson said Jones plans to keep his cases but will reduce his new caseload to 35 percent of what he is now receiving.
One case Jones won't be keeping is the longstanding legal dispute between the government and the family of the late Nevada rancher Wayne Hage. The family was accused of trespassing for grazing cattle without a permit on federal land.
The 9th U.S. Circuit Court of Appeals this week reversed Jones and sided with the government. The court ordered Jones, who was openly critical of the government's actions, removed from the case because of his apparent bias.
The decades-long dispute centers on the Hage family's Pine Creek Ranch near Tonopah, and is well known in the West and among property rights advocates who charge the government exercises a heavy hand in relations with those who make their livelihood off the land.
Chief U.S. District Judge Gloria Navarro in Nevada on Tuesday assigned the Hage case to herself.
Jones, who was born and raised in Las Vegas, served as a bankruptcy judge for years before he became a district judge. He is a graduate of the UCLA School of law.
Several of his other high-profile decisions in recent years have been overturned by the 9th Circuit.
His rejection of same-sex marriage in Nevada in 2012 was reversed in 2014. So was his 2012 effort to pull "None of These Candidates" off the ballots.
Jones also was overturned in September 2015 when the 9th Circuit revived a lawsuit against the Nevada Health and Human Services Department over the issue of disenfranchising potential low-income and disabled voters.
Jones, who did not return a call for comment, will continue to keep his full-time salary while on senior status, even with a reduced caseload.
Senior judges in the federal court system must be at least 65 and have served on the bench for 15 years.
The full-time position Jones is vacating will be filled by presidential appointment, according to Carl Tobias, a professor at the University of Richmond School of Law in Virginia.
But a nominee likely won't be confirmed by the U.S. Senate until 2017 because of the election year, Tobias said.
Contact Jeff German at jgerman@reviewjournal.com or 702-380-8135. Find him on Twitter: @JGermanRJ.