Filing: Golf course owner hasn't turned on water as ordered
September 14, 2015 - 9:04 pm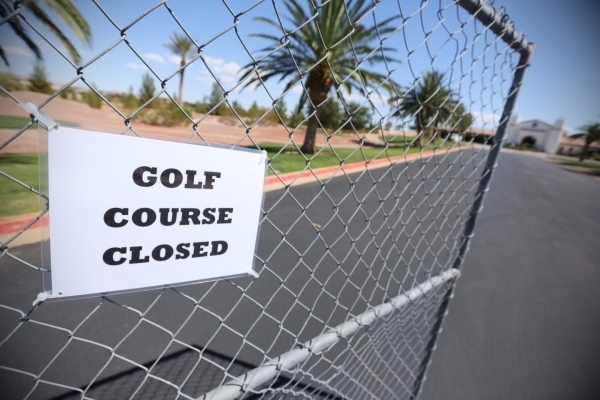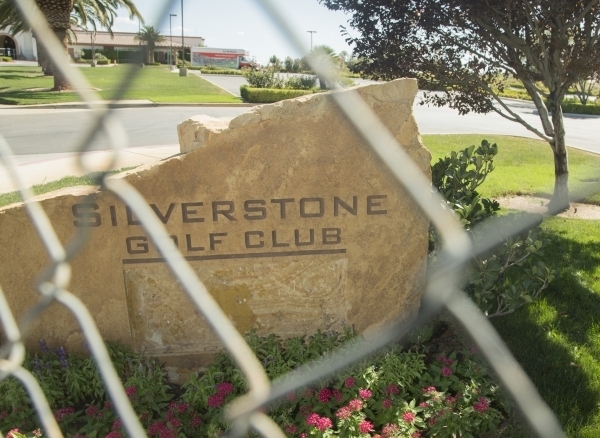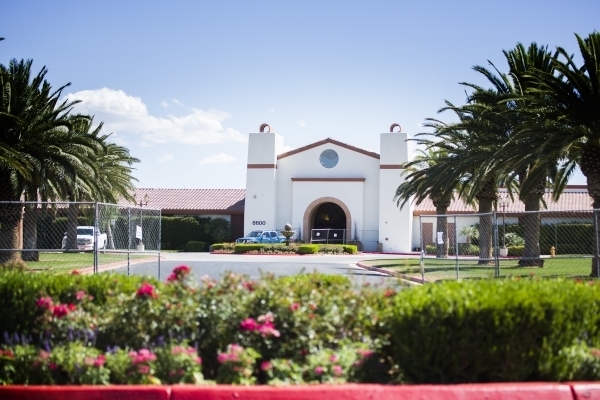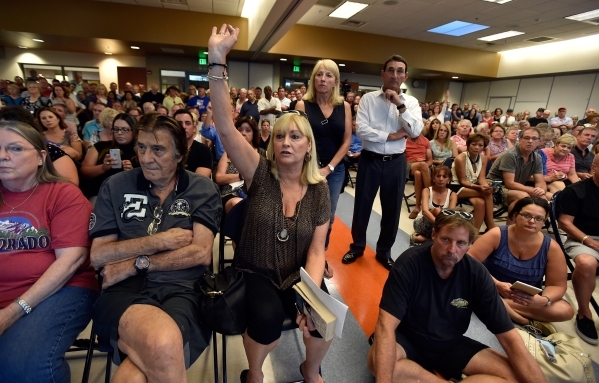 Lawyers representing Silverstone Golf Club homeowners have asked the golf course's new owner to explain why he shouldn't be held in contempt of court for failing to turn on the course's water.
Court papers filed Monday call on Beverly Hills-based attorney Ronald Richards to tell a judge why he hasn't opened up the course's water spigots, as was ordered by a Clark County District Court judge last week.
Richards — an attorney with a Los Angeles-based company that was criticized for its efforts to build houses on a San Diego-area golf course — has said he plans to take Silverstone in a "new direction," but has yet to volunteer specifics.
Homeowners wary of his designs for the course sought the temporary restraining order forcing him to open up Silverstone's water works. They have railed against the course's purchase since it was announced, calling on elected leaders to help block the move and even organizing human blockades meant to stop expected preliminary construction work on the course.
Attorneys for the homeowners noted in Monday's court filing that "contacting the Las Vegas Valley Water District to turn on (Silverstone's) water is not a time consuming task." They go on to accuse Richards of intentionally destroying water pipes and other water infrastructure needed to irrigate Silverstone's greens and fairways and fill its water features.
Richards deferred comment on the filing to Las Vegas attorney Ross Goodman, who said in a Monday letter there are "severe constitutional problems" with any court order that requires a golf course owner to remain in business against his will.
Goodman denies that Richards or his company have tampered with the course's water infrastructure, calling the accusation "simply ludicrous."
"This latest application has no evidence of Desert Lifestyles, LLC violating the restraining order or destroying any irrigation equipment or water pipes," Goodman wrote in an email Monday. "The declaration by the HOA attorney quoting anonymous sources is baseless.
"We look forward to filing a response to the (temporary restraining order) shortly."
Contact James DeHaven at jdehaven@reviewjournal.com or 702-477-3839. Find him on Twitter: @JamesDeHaven