Former Metro detective reaches plea deal in alleged attack on prostitute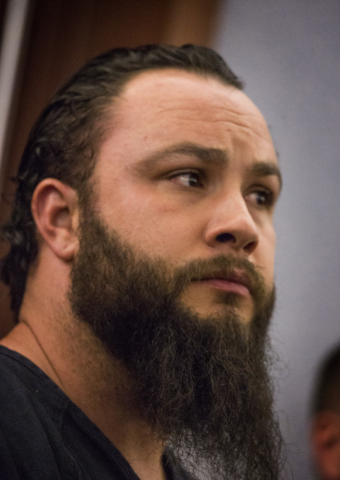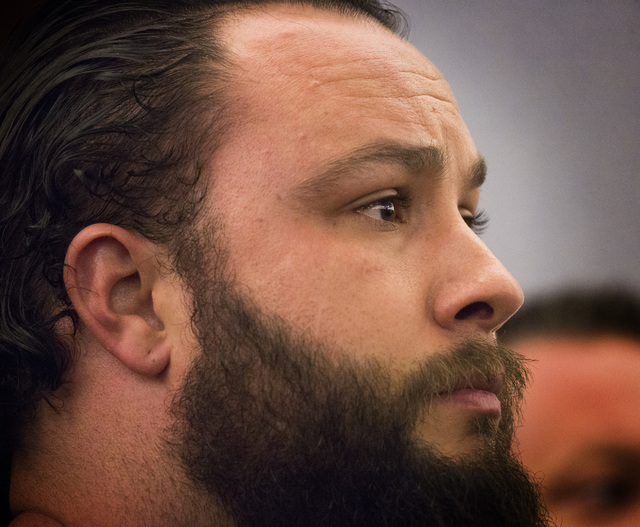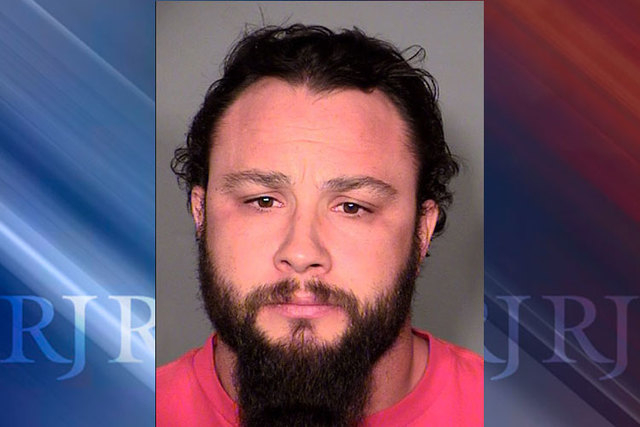 A former Las Vegas police detective accused in an attack on a prostitute cut a deal with prosecutors Tuesday that is expected to result in probation.
In a last-minute compromise made with prosecutors just before the start of a preliminary hearing, Michael Kitchen agreed to plead guilty to attempt theft or attempt battery with substantial bodily harm.
At a hearing later this month, Kitchen is expected to enter what's known as an Alford Plea to one of those charges. That means he doesn't admit guilt, but acknowledges prosecutors have enough evidence to prove his guilt. The charge would be entered in the court records as a "wobbler," or a case that can be treated either as a low-level felony or a gross misdemeanor.
Both prosecutors and defense lawyers agreed to treat the case as a gross misdemeanor, according to Kitchen's lawyer Josh Tomsheck.
Kitchen would likely get a maximum of three years probation in the case. Once he completes probation, the charge could be reduced to a simple misdemeanor, Tomsheck said.
The original charges against Kitchen — battery with intent to commit sexual assault resulting in substantial bodily harm, battery with intent to commit a crime, robbery, and attempted sexual assault — carried the possibility of life in prison.
"He wasn't given a negotiation based on who he is," Tomsheck said. "He was given a negotiation based on the strength of the state's case."
The victim told police that detective Michael Kitchen paid her $100 for her "time and company," and when she told him that sex would cost another $150, he became "angry and ultimately violent." The woman was later taken to Desert Springs Hospital, where she was diagnosed with a concussion and a fractured wrist.
Kitchen initially told officers he drove a police vehicle to an apartment in the 2500 block of Flamingo Road for a massage, as advertised on a website, a police report said. He told detectives a massage at a legitimate business is too expensive.
A detective in the firearms division, Kitchen started working for Metro in September 1999. He was paid $173,836 in 2013.
Tomsheck said Kitchen, who is no longer a Metro officer, "adamantly denies all the allegations."
Kitchen agreed to take the deal rather than "going to trial and risking everything," Tomsheck said.
Meanwhile, a federal judge ruled last week that defense lawyers in a separate firearms case should see evidence Las Vegas police have against Kitchen.
Police had fought to keep the evidence secret, but U.S. Magistrate Judge Nancy Koppe said that a statement to police by Kitchen should be turned over because it is relevant to his credibility as a witness in the gun case.
Lawyers for the federal defendant, Richard Ward, are pushing to get evidence seized through a search warrant prepared by Kitchen quashed over due process violations. Authorities said the incident with the prostitute occurred just hours after Kitchen testified against Ward in federal court.
Contact reporter David Ferrara at dferrara@reviewjournal.com or 702-380-1039. Find him on Twitter:@randompoker