Founder of Las Vegas' Business Connection was detail oriented till the end
August 28, 2015 - 7:37 pm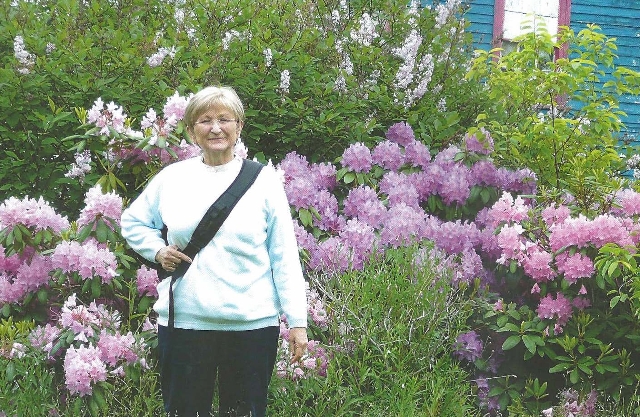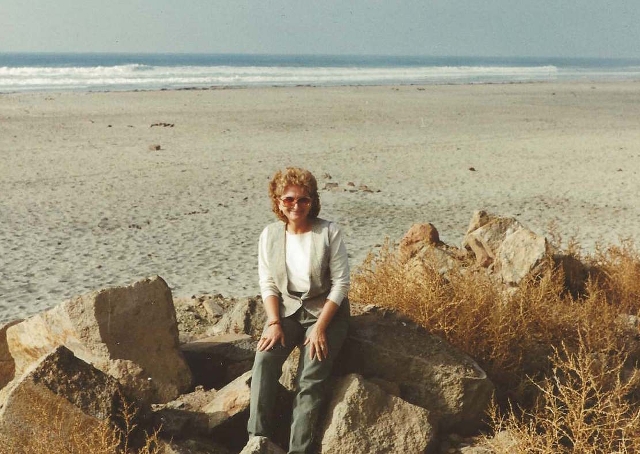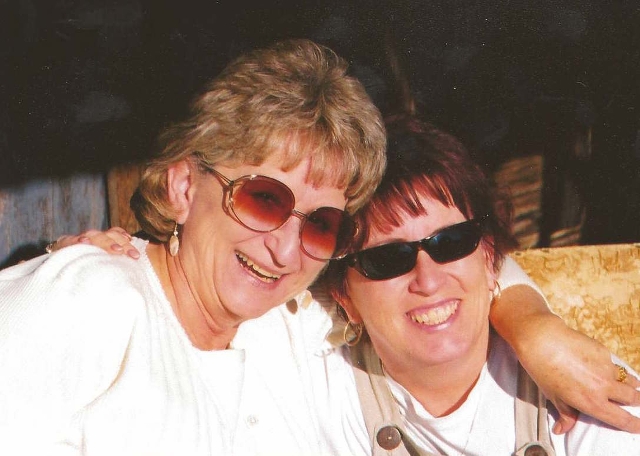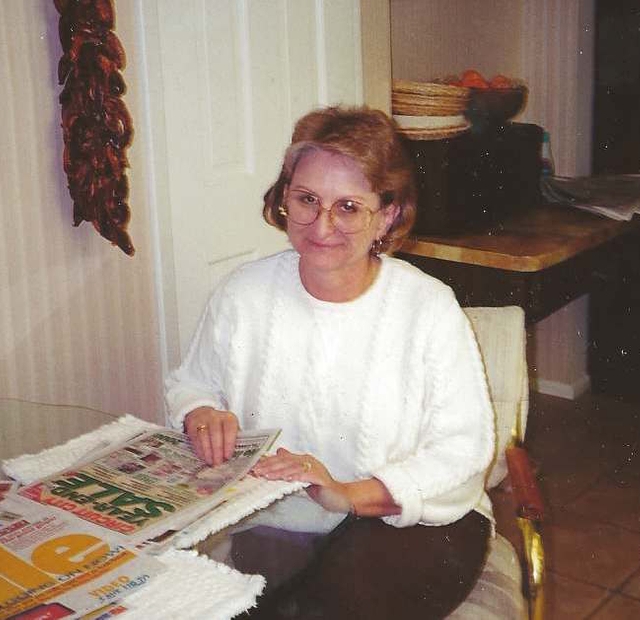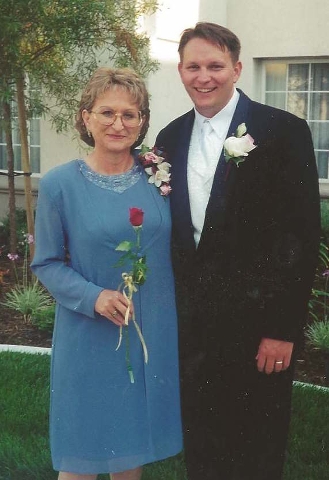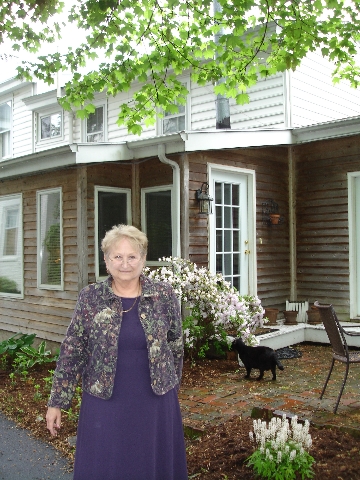 Delores Schafer's last day began with a makeover.
The nurses painted her nails and coiffed her hair, which lay matted after weeks on a hospital bed in the cancer ward at Intermountain Medical Center in Salt Lake City.
When her 47-year-old daughter, Lola, arrived, the mother greeted her in the blue dress they bought together so they could match, with a white cardigan sweater draped over her shoulders.
"I'd really like to not die in this hospital bed," the 68-year-old had told her son, Leo, days earlier. "And I'd really like to not die in this gown."
She always possessed her own style, friends and family members said. She had an eye for detail.
Delores Schafer helped hundreds of people find clothing for job interviews during her 20 years as director of the Business Connection, a Las Vegas nonprofit that helped prisoners, foster children and welfare recipients transition to self-sufficiency. The clothes she found for homeless women, one former employer said, were "beautiful."
She was she was diagnosed with brain and lung cancer in 2005. Ten years later, and about two months after a sharp deterioration in health, she chose the night of Friday, July 24, to remove the respirator attached weeks before to keep her alive.
It was Pioneer Day, when the Utahns living around celebrate the arrival of the first Mormon settlers to the Salt Lake Valley with fireworks.
Together with her three grown children, her ex-husband, her pastor, a friend from church, and her son-in-law, Schafer watched videos recorded by friends and family saying their goodbyes. She took phone calls as the morning shifted to afternoon.
***
It wasn't until after she was gone that the discoveries began.
Delores Schafer's children thought they knew their mother – she was known as "extremely detail-oriented" by former co-workers. But it was funny to find boxes of decade-old receipts and bank statements around her house.
When they started sorting through them, though, the yellowing pages began to yield previously unknown mementos. Peering out from between aging insurance documents was a pre-World War II photo of their grandparents, and papers from ancestry.com tracing their family's lineage to Sweden.
Another unassuming container of documents held a photo the children had never seen, of their father at the graduation of his platoon in 1978.
"I almost threw away the whole box," Leo Schafer, 37, said. "[Then] I said, 'Ah, I'll look through it.' I was like, 'Holy cow, look at my dad.' It's just amazing."
The siblings began to call the discoveries "gold nuggets," and vowed to throw nothing away until every box was looked through. And they began to wonder: Did their mother plant the mementos on purpose?
"I don't think that we paid attention to her enough when she was living," Leo Schafer said. "She kind of was quirky like that. She wouldn't come out and say something."
***
Born in Virginia and raised in Boston, Schafer spent most of her life out West. She worked a series of clerical jobs in Florida, Texas and Utah, before landing in Wyoming in the early 1980s with her husband and three children. She tried real estate, then they raised sheep, and she found a job putting out a magazine for the Wyoming Woolgrowers Association for Carolyn Paseneaux, who headed then group and was a state legislator at the time.
"She was a good networker, getting people who had a deficit in one place [together] with others who were endowed," Paseneaux said. "She was just a great person with a big heart for the women who didn't have any work and needed clothes."
Later she moved to Las Vegas, working for the College of Southern Nevada, then found her calling in starting the Business Connection. From the late 1990s until a couple years after her cancer diagnosis in 2005, Schafer's company held a contract to assist the roughly 100 young adults who aged out of Clark County's foster care system.
Schafer's job: provide a buffer, or transition, for some of the most vulnerable foster children as they navigated an unforgiving world, said Ken Meyer, a foster care consultant who worked with her. Most had never found an adoptive home, due to mental health problems, learning disabilities or illness, such as cancer or lupus.
Utilizing contacts at the Clark County School District, the juvenile court, and friends such as Fred and Nancy Gillis at the Center for Independent Living, she helped the young adults gain high school diplomas, explore careers in the military or the federally funded Job Corps, arrange housing and learn basic financial literacy.
Through Schafer's business, they learned how to send a letter, open a checking account, ride a city bus and use a coin-operated laundry machine.
"She was more interested in the overall outcome of an individual," Meyer said. "Because she could be detail-oriented she was able to coordinate with the bean counters and then on the other side she could have the compassion of a person that understood somebody with disabilities isn't going to get it the first time, or maybe never. Having five kids of her own, she understood what was needed to get one of them ready to live on their own," Meyer said.
In the weeks after her death, do her own children think she was trying to give one final tutorial?
"I have to," Leo Schafer says. "I have to believe she wanted us to go through a journey.
"Learning through experience can be a little more valuable."
***
As night fell on July 24, Delores Schafer, 68, took an elevator with her family to the top floor of the hospital with her family, who pushed her wheelchair close to the windows in the hallway.
The Salt Lake Valley spread out before her, and she ate vanilla bean gelato ice cream, her favorite flavor, and watched the fireworks.
And then it ended.
Every detail was planned.