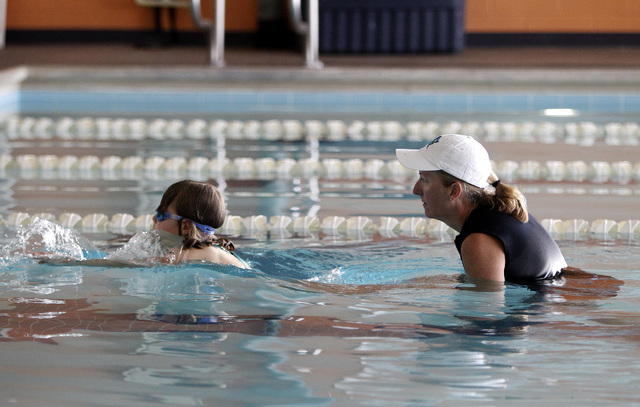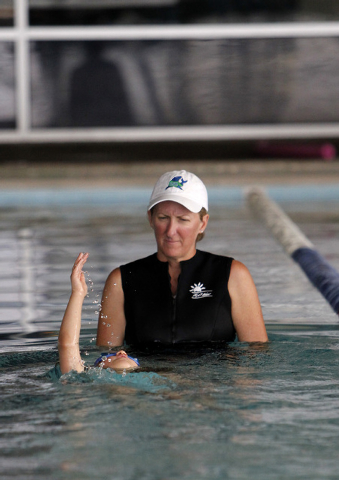 A bigger-than-usual crowd is expected at today's Henderson City Council meeting for a discussion about potential fee increases and cuts to many city programs.
"I think we're going to have a room full of people," said City Manager Jacob Snow, expecting a large group of senior citizens.
Council members will consider cutting back some parks and recreation services, including decreasing hours at the Heritage Park Senior Facility, eliminating a weekend food program at both senior centers and increasing some fees. The city is projected to see a nearly $2.02 million impact from the proposed changes.
The recommendations are an extension of the Special Budget Ad Hoc Committee report presented to the City Council in February to help bridge an annual $17 million infrastructure shortfall. The council told city staff to take the report's findings to the community for feedback.
If approved, the Heritage Park's hours could be cut by 10 hours a week. It would open an hour later, at 6 a.m., Monday through Thursday; close two hours earlier, at 3 p.m., Saturday; and close Sunday. The city also would eliminate the weekend food program at the center and raise the suggested donation from $1.50 to $2.50. Changes to the city's nutrition programs could bring a combined savings and new revenue of $585,000.
The changes were supported by the Senior Citizen Advisory Committee on April 16. But at an April 22 Bridging the Budget Gap city-sponsored meeting at Heritage Park, resident Ann Adams expressed concern that while many seniors can afford the meal increases, "there are people in here who can't."
About 120 senior residents attended the meeting, making it by far the best-attended of the nine community meetings held to discuss the budget issues.
Snow said the council is aware of the nutrition needs of lower-income seniors.
"There has been a real concern from the council that there are individuals out there that the only good meal that they get all day is this meal," Snow said. "So they want to be sure that they continue to meet that need for people."
But when considering how those meals are served, at what cost to the city, and how people are transported to and from the centers, the council "will be judicious of the public dollar," Snow said.
One piece of the ad hoc report that remains unresolved is changes to the senior transportation route, which is currently operated by the city. The program has 111 unique users that pay $1 per round trip from their residence to one of the two city-operated senior centers.
Snow said Henderson is close to an agreement with a private company to take over the operation, which costs the city $236,000 annually.
The council also will consider recommended fee hikes ranging from a $1 increase for pool admission — to $2 for a child and senior, $3 for adults — to increasing youth league prices from $40 to $50. Many of the increases mirror what already is being charged in Las Vegas, North Las Vegas and Clark County facilities. The increase in aquatic fees, which would take effect May 24, would generate an estimated $130,000 in new revenue.
Other recommendations include streamlining Safekey fees to raise $203,000 in new revenue, eliminating swim and trim punch passes to save $138,000, and reducing hours at pools and recreation centers to save $342,800.
What today's crowd will not hear is a recommendation for a much-debated 3-cent property tax increase this year, nor any proposal for a ballot initiative for a property tax increase of as much as 20 cents per $100 of assessed valuation.
Snow said he has asked the city's department heads to cut another $5 million from the fiscal year 2014-15 budget.