High winds cause minor injuries at downtown Las Vegas kids fest
October 6, 2018 - 6:58 pm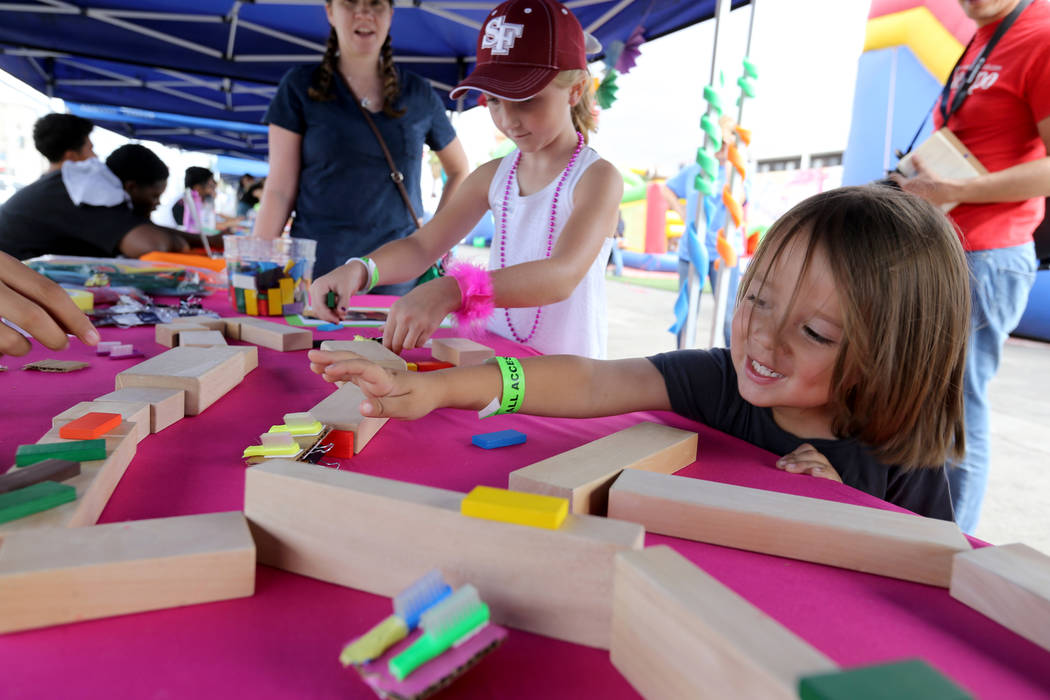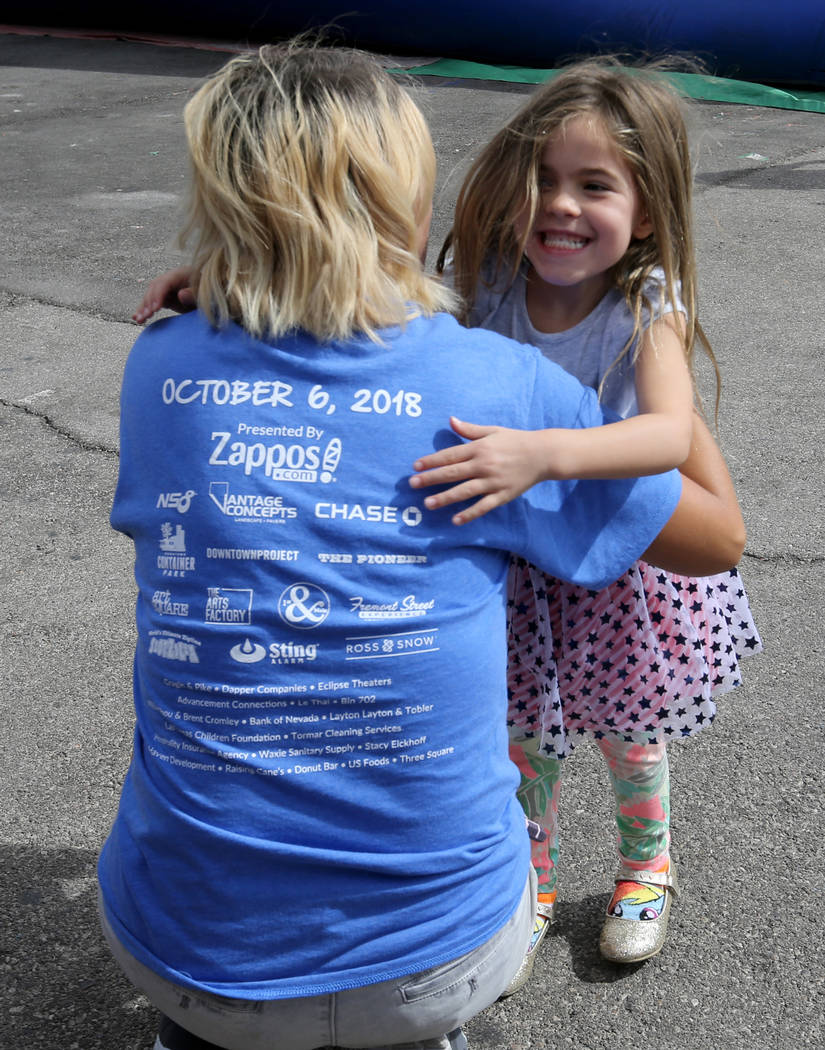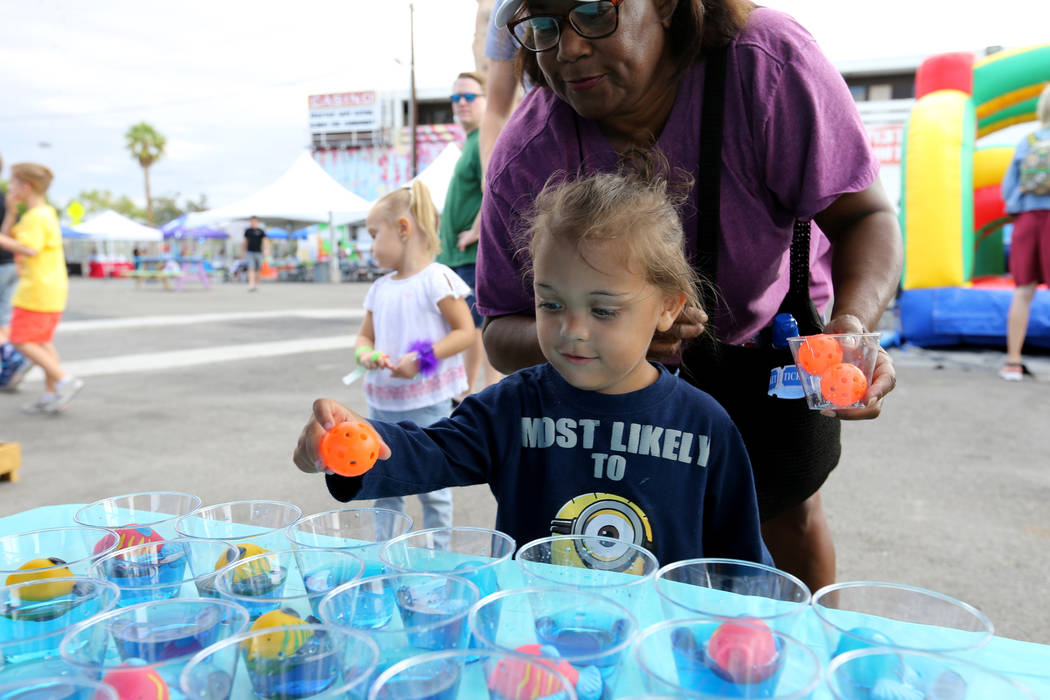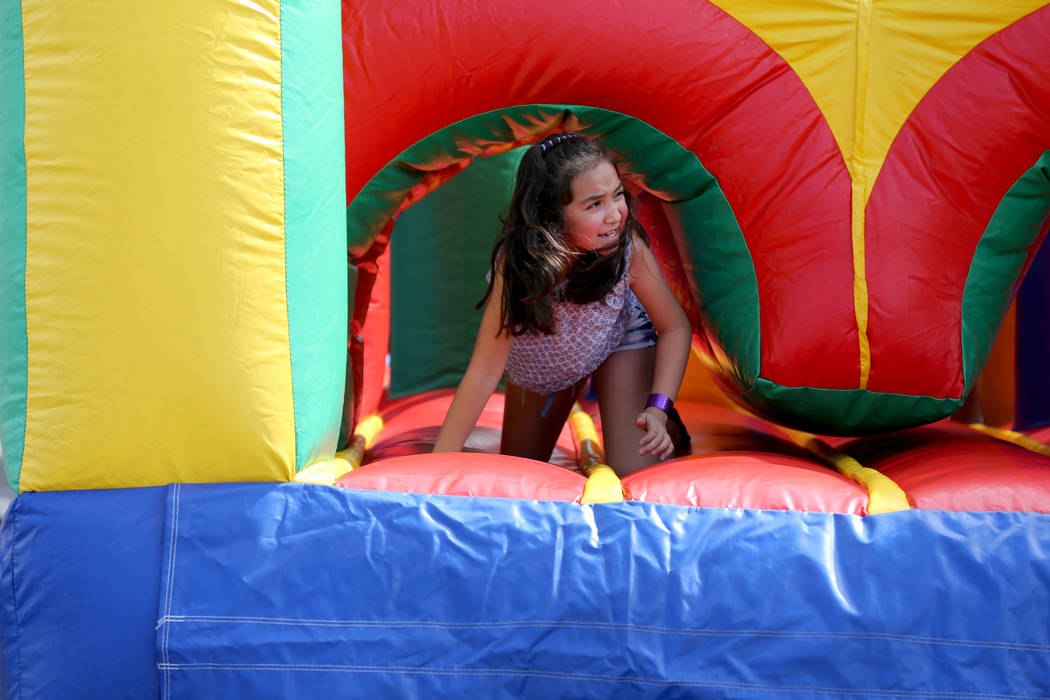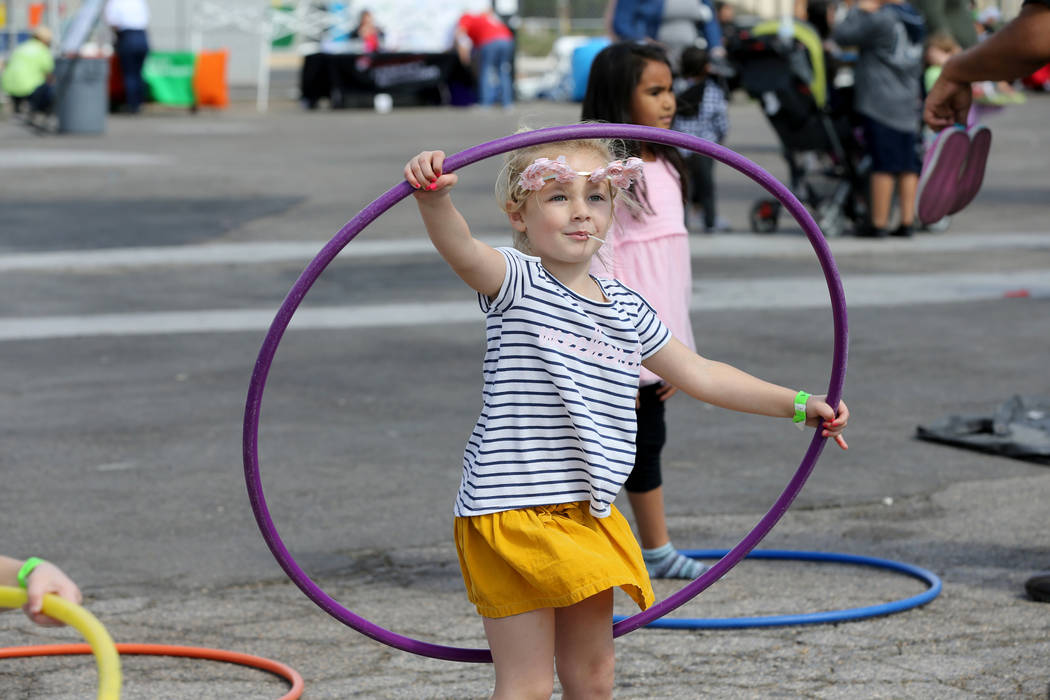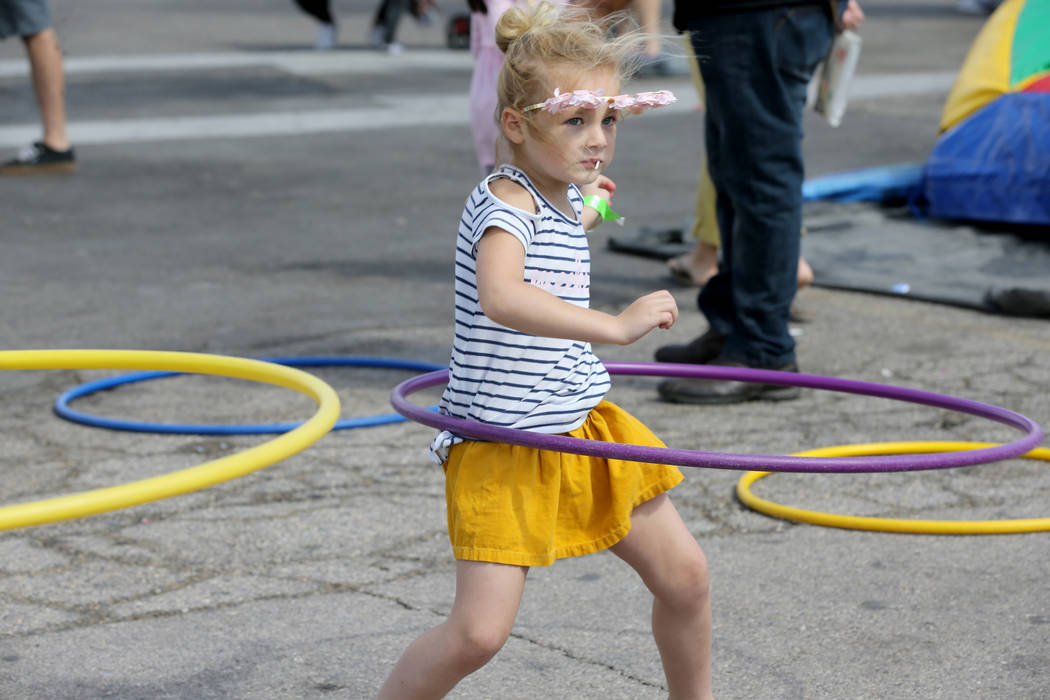 High winds caused minor injuries to several people when an unoccupied bounce house became unsecured at the 9th Bridge School's third annual Kidz Street Festival in downtown Las Vegas.
The festival, held at The Lot at The Western, shut down two hours earlier than planned because of the winds, according to a statement from Megan Fazio, president of Neon Public Relations.
A third-party vendor, Jumper Man Party Rentals, LLC, supplied four bounce houses for the festival, "one of which came unsecured during a high wind gust," the statement said. First aid and medical personnel who were already on-site treated approximately 10 people for scrapes.
No serious injuries were reported, but one adult was taken to a hospital for further examination, the statement said.
Las Vegas Fire Department spokesman Tim Szymanski said the injured woman was hospitalized as a precaution because of a minor head injury. Wind gusts were reported at about 40 mph downtown Saturday afternoon when the Fire Department received the call about the bounce house around 12:55 p.m., he said.
The event, presented in partnership with Zappos, featured activities and games reflecting the school's STEAM — science, technology, engineering, the arts and mathematics — learning approach designed to cultivate independent thinkers and creative problem solvers, according to a release.
The school provided refunds to festival attendees who requested them.