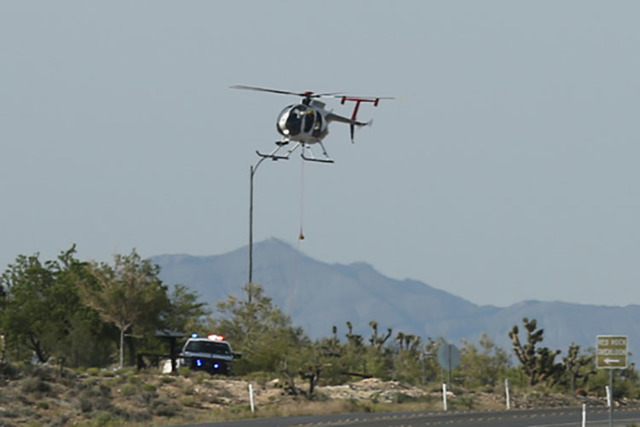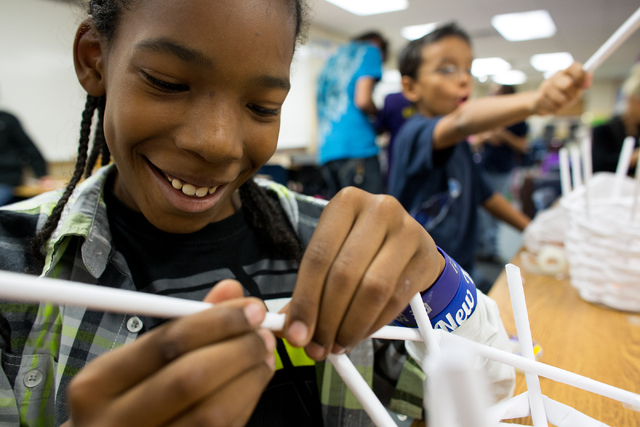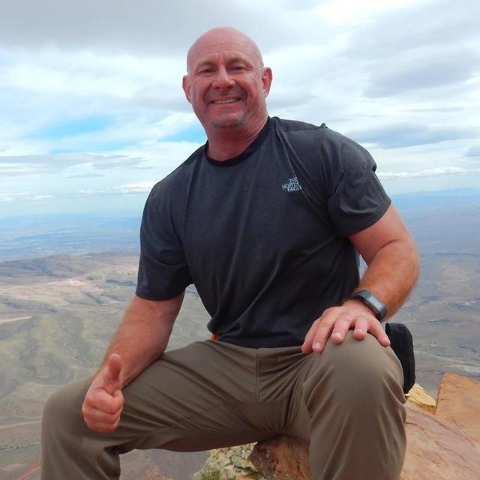 Sean Randles died while trying to save a fellow hiker who lost her footing Saturday afternoon on a cliff at Red Rock Canyon National Conservation Area , his family said Sunday.
Metro Search and Rescue recoveed the bodies of Randles, 49, and Melanie Kushnir, 42, both of Las Vegas, on Saturday near the Pine Creek Trail, after others who were hiking with the pair contacted the police. Kushnir family members reached Sunday declined to comment.
"Sean was the group leader that day — I know he felt it was his responsibility to make sure everyone got up and down safely," Stephanie Randles, his ex-wife, said Sunday.
The group of six hikers were on the trail with the 52 Peak Club — Branch Whitney's Hiking Las Vegas, family members said. Kushnir lost her footing, and Randles had almost pulled her up, and had told her, "You're not going down," but momentum caused both to fall more than 50 feet, the family members said.
All went well on the hike to the peak of the trail, but the hike turned tragic on the way down, Stephane Randles said other hikers in the group told her.
The group made it to the peak of the trail. They didn't get lost and there were no safety issues. They complied and made no mistakes.
When Sean and Melanie fell – the other four hikers made their way down the trail and called for help. Emergency responders told the four that they did everything right. But by the time they got to Randles and Kushnir, they were gone, she said.
Sean's brother, Casey Randles, described him as "a giver and great person."
"He passed away in his element," Casey Randles said. "Sean basically gave his life to save the woman; it encompasses him."
A compassionate person, he always went the extra mile to help people, family members said.
It wasn't the first time Sean tried to save someone, Stephanie Randles said. She remembered him telling her about indistinctly grabbing a fellow hiker who almost fell. It was a day he hadn't even planned to go hiking, she said.
That was just who he was. So, the news that he gave his life trying to save another's life did not surprise her, Stephanie Randles said, describing him as a kind, caring and loving person.
"He was a hero. He truly had a good heart," Stephanie Randles said. He gave his life trying to save a life, she said.
On a GoFundMe page, she wrote about how he was an avid hiker and loved every minute of it, "but there's nothing he loved more in this world than his children."
"My heart breaks for them as they must now learn to live life without their father that they all love so much," she wrote
All three children spoke lovingly of their dad.
Nichole Graves called her father her inspiration. "I couldn't have asked for a better human being to have in my life," she said. "My dad was a happy person. I wanted to be like him my entire life."
His son, Sean Randles Jr , said, "My dad brought joy to everyone he was around. I'll miss everything about him."
Kelly Randles said, "he was the most genuine person, irreplaceable. I love my dad, he was my hero."
On the GoFundMe page set up to raise money for memorial expenses, Stephanie Randles thanked all for their donations "and all your heartfelt condolences. We will let you all know the details as soon as arrangements have been made. God bless you all."
A total of $7,830 had been raised as of 8 p.m.
An official from the Metropolitan Police Department said he did not have any additional information on the incident.
Contact Raven Jackson at rjackson@reviewjournal.com or 702-383-0381. Follow @ravenmjackson on Twitter.
RELATED
Bodies of hikers killed in Red Rock Canyon fall recovered
Hiker found dead at Red Rock Canyon
Red Rock hiker dead after 'medical episode'
Not preparing for trouble puts Red Rock Canyon hikers in danger: VIDEO