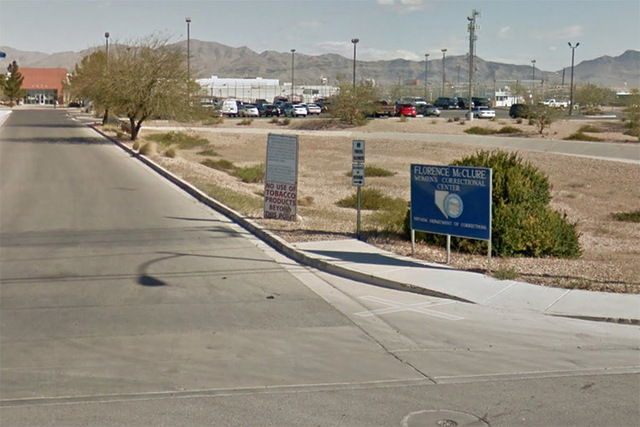 An inmate died Friday afternoon after being found unresponsive in her cell at Florence McClure Women's Correctional Center in Las Vegas.
Marnie Peot, 51, was found unresponsive in her cell at about 12:45 p.m. by staff, who administered CPR. She was pronounced dead at 1:14 p.m., the Nevada Department of Corrections said.
She had been in an altercation with another inmate earlier in the day. Both were assessed by medical staff and found to have minor injuries, the department said.
Peot was placed in a cell in the prison's operations area while waiting to be moved to administrative segregation.
Peot was committed to the facility from the Clark County Detention Center on Aug. 13, 1995. She had sentences pending for first-degree murder and use of a deadly weapon.
An autopsy will be scheduled unless family declines.
Contact Bianca Cseke at bcseke@reviewjournal.com or 702-383-0381. Follow @biancacseke1 on Twitter.
4370 Smiley Rd., Las Vegas NV