Judge hears testimony, delays sentencing former CCSD official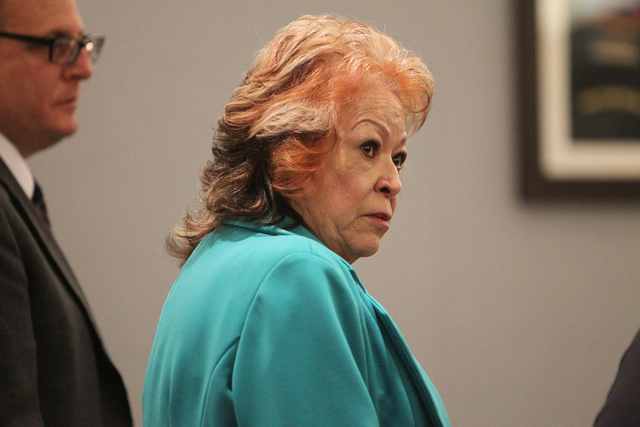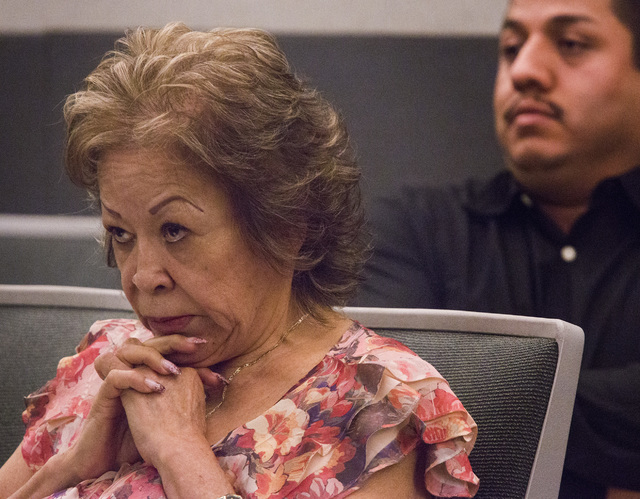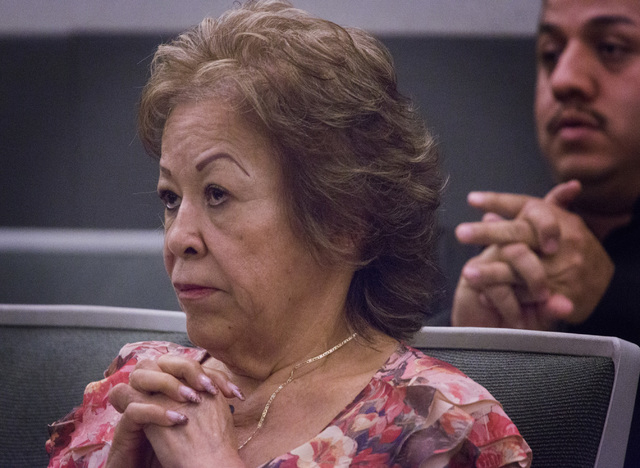 The attorney for a former Clark County School District official who admitted stealing $132,000 from the district emphasized in court on Tuesday that at least some of the money she funneled into a hidden bank account was used for legitimate purposes.
During the first day of a sentencing hearing for Priscilla Rocha, 67, former director of the district's Adult English Language Acquisition Services program, defense lawyer Tom Pitaro said at least some of the money in the secret bank account funded class trips to California and Washington, D.C., covered fees for proficiency exams and provided support for homeless students.
The $14,000 worth of computers and electronic equipment that Rocha sneaked across the Mexican border without a customs inspection? Perhaps the district didn't actually pay for them and instead accepted the items as part of a donation, Pitaro suggested.
And what about Rocha's subordinate who worked at a salon Rocha purchased using that same hidden bank account? Pitaro said prosecutors failed to include in court filings any indication that the employee knew she was cutting hair while also on the clock for the district.
The Tuesday hearing represented the first opportunity Rocha and her attorney had to offer a defense in the theft of money from the program she supervised between 2005 and 2014.
In March, she accepted a plea deal that dropped 50 of the original 52 felony counts in the alleged theft of $289,000.
Colin Haynes, financial investigator for the Metropolitan Police Department, took the witness stand Tuesday to outline his investigation into Rocha and her co-defendants.
Rocha returns to court Wednesday morning to resume the sentencing hearing. District Judge Susan Johnson also will consider how much Rocha must pay back to the district.
Prosecutors plan to seek a prison term of four to 10 years for Rocha, who retired from the district while under investigation, and ask that she pay back about $280,000.
"We were extremely conservative when it came to the amount of money that we alleged Ms. Rocha stole, misappropriated or provided to her friends or for her own purposes," prosecutor Jay Raman said in court on Tuesday.
Prosecutors believe the amount is "far higher" but lack complete records of all the money Rocha handled, Raman added.
Rocha's son and co-defendant, Jerome Rocha, 45, also pleaded guilty to felony theft of $132,000 and faces up to 10 years in prison.
Donnie Placencia, 51, of New Mexico, and Andres Mendoza, 46, of Las Vegas, pleaded guilty to one count of theft. As part of their deal, they agreed to a sentence of probation.
Placencia must pay back $4,000, and Mendoza must pay back about $2,100.
Johnson sentenced Placencia on Tuesday to five years of probation, though the felony charge may be reduced to a gross misdemeanor if he pays back the full $4,000.
"You let down a lot of people by engaging in this scheme," the judge told Placencia.
Mendoza entered a type of guilty plea that required him to admit only that prosecutors had enough evidence to convict him.
After Mendoza expressed confusion over his plea deal Tuesday, Johnson reset his sentencing hearing to July 14. He indicated he may want to retract his plea, but prosecutors said they would oppose such a move.
A fifth defendant, Jaime Espitia, 41, of Las Vegas, accepted a separate deal in May. He pleaded guilty to one gross misdemeanor count of conspiracy to commit a crime and paid back about $13,250.
Contact Neal Morton at nmorton@reviewjournal.com or 702-383-0279. Find him on Twitter: @nealtmorton