Judge increases bail for woman accused in fatal hit-and-run
December 19, 2014 - 10:53 am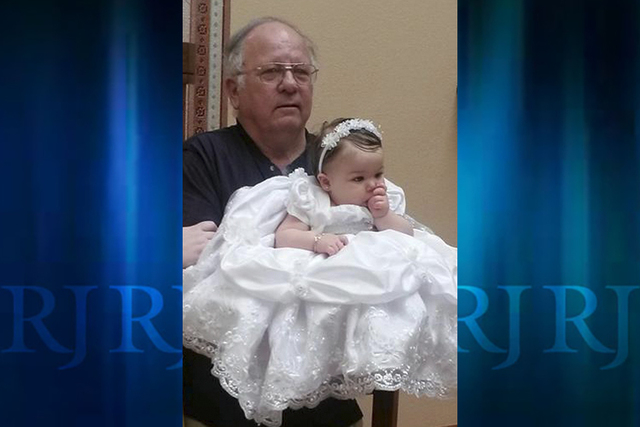 A judge increased bail Friday for a woman accused of leaving the scene of a hit-and-run accident that killed a man while he was pushing his granddaughter in stroller in November.
Galina Kilova, 29, was ordered held on $100,000 bail on two counts of failing to stop at the scene of an accident. Prosecutors had asked for $250,000 bail, saying they considered Kilova a flight risk because she was in the country illegally.
In arguing for a lower bail, defense lawyer Herb Sachs said Kilova was innocent, though she turned herself in to police after a week after the Nov. 24 crash that killed 63-year-old Michael Grubbs, who was pushing his 18-month-old granddaughter, who survived.
Sachs said Kilova believed she was in the vicinity of the crash along the shoulder of Rainbow Boulevard, north of Capovilla Avenue, near the intersection at Warm Springs Road, and surrendered at a time that was convenient to police.
"We feel we have a meritorious defense," Sachs said. "So we can turn around and say, 'she shouldn't even be here. She's innocent.'"
Prosecutor Eric Bauman suggested that Kilova might have been drunk at the time of the crash and did not turn herself in until "long after any alcohol or controlled substance had been purged from her system."
Sachs took issue with the DUI allegation and said prosecutors are "trying to punish her ahead of time because they can't prove their case."
Kilova initially bonded out of jail and was later detained by the U.S Immigration and Customs Enforcement because her non-immigrant visa ran out six months after she entered the United States in 2006, police said. Kilova came to the U.S. from Bulgaria.
She was then booked in the Clark County Detention Center on a warrant for failure to appear in court when she was in federal custody.
Prosecutor Eric Bauman argued Friday that if Kilova posted bail she could be quickly deported, calling her a "flight risk and a significant danger to this community."
In 2007, Kilova was convicted in a DUI crash and was "very uncooperative" with authorities during the investigation, Bauman said.
Earlier this year, Kilova also was cited for having an open container of alcohol while in a vehicle.
Justice of the Peace Joe Bonaventure also ordered Kilova to surrender her passport and remain under house arrest should she post bail.
Contact reporter David Ferrara at dferrara@reviewjournal.com or 702-380-1039. Find him on Twitter: @randompoker