Las Vegas history on display at couple's 75th wedding anniversary
Updated July 9, 2019 - 5:58 pm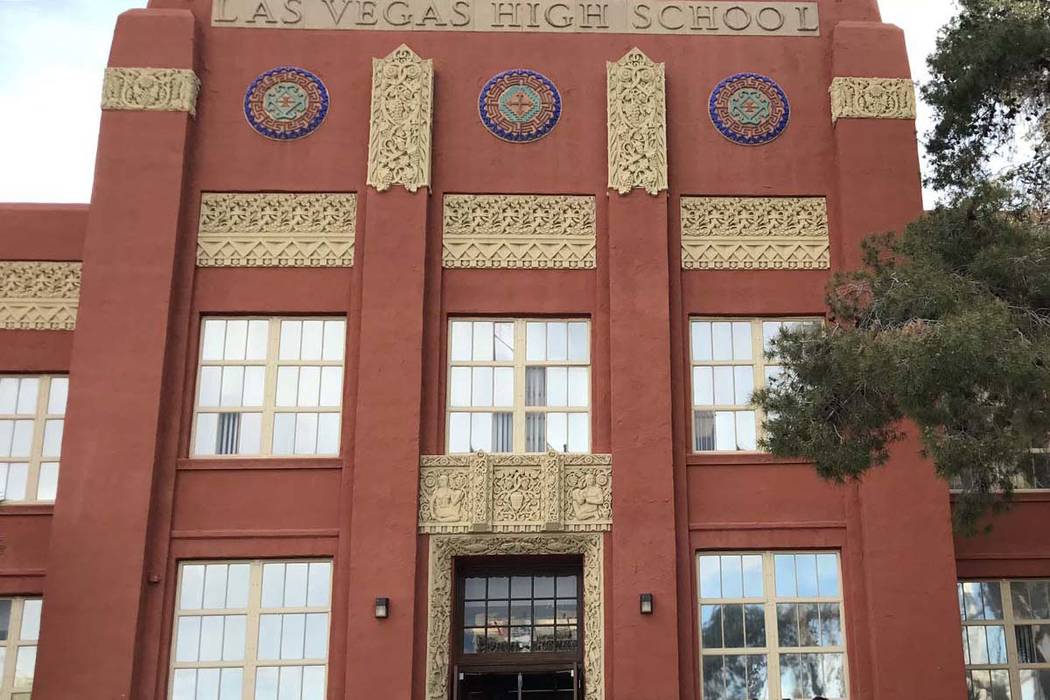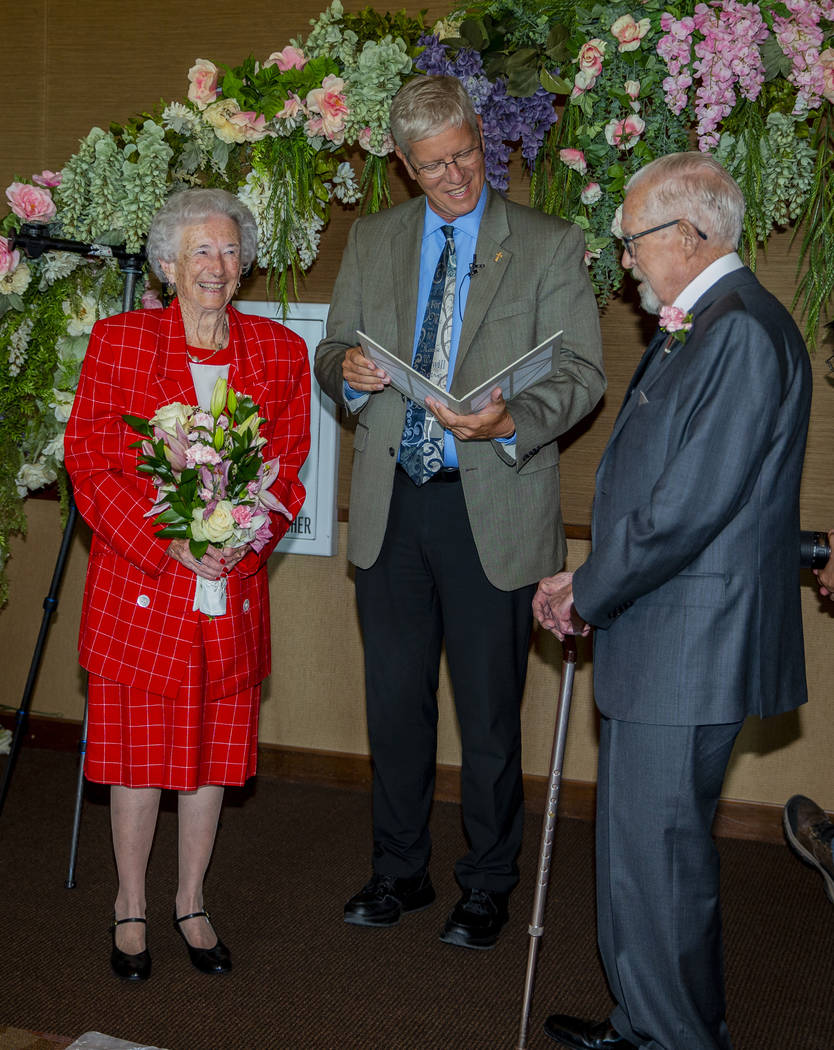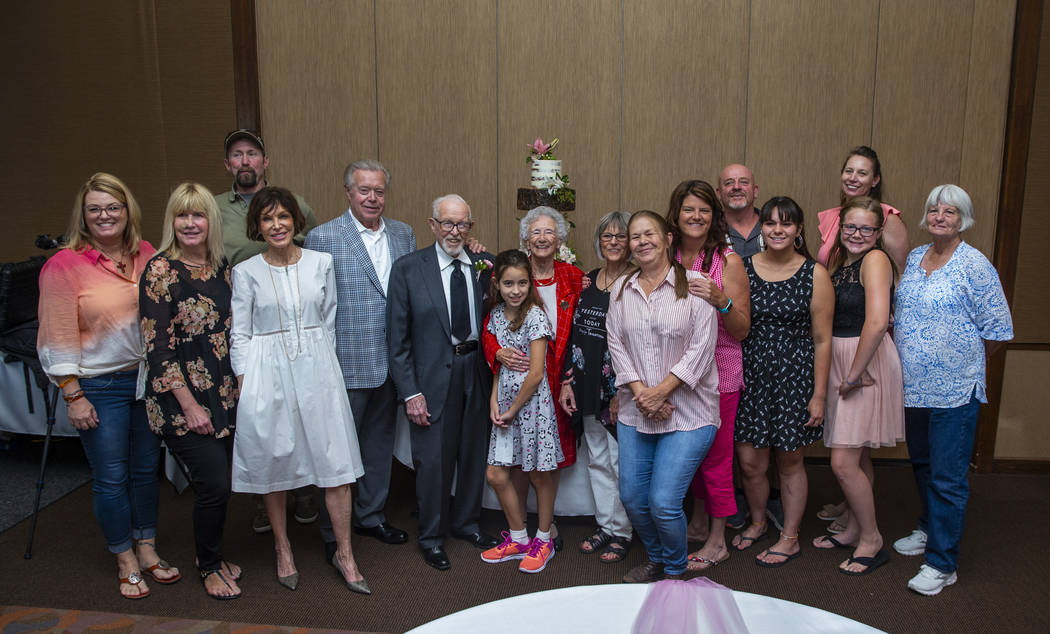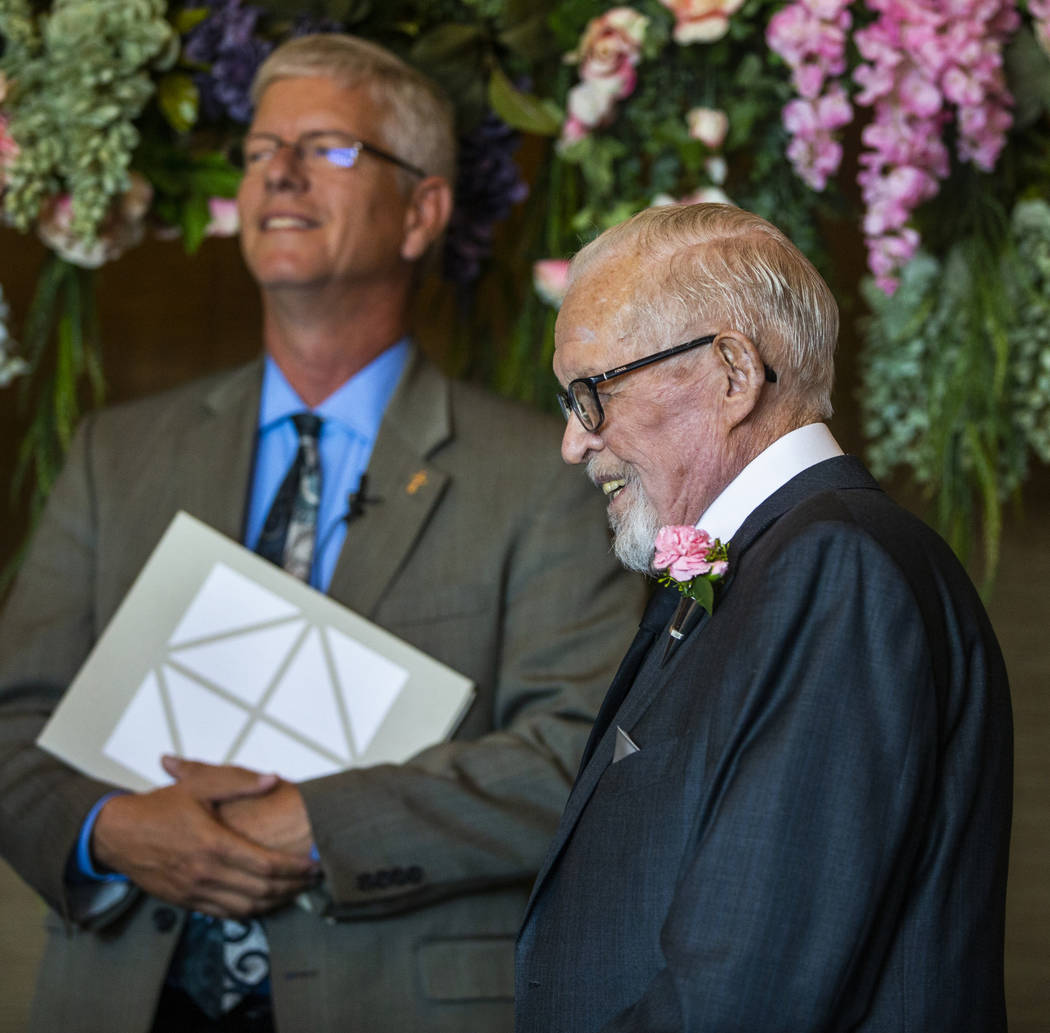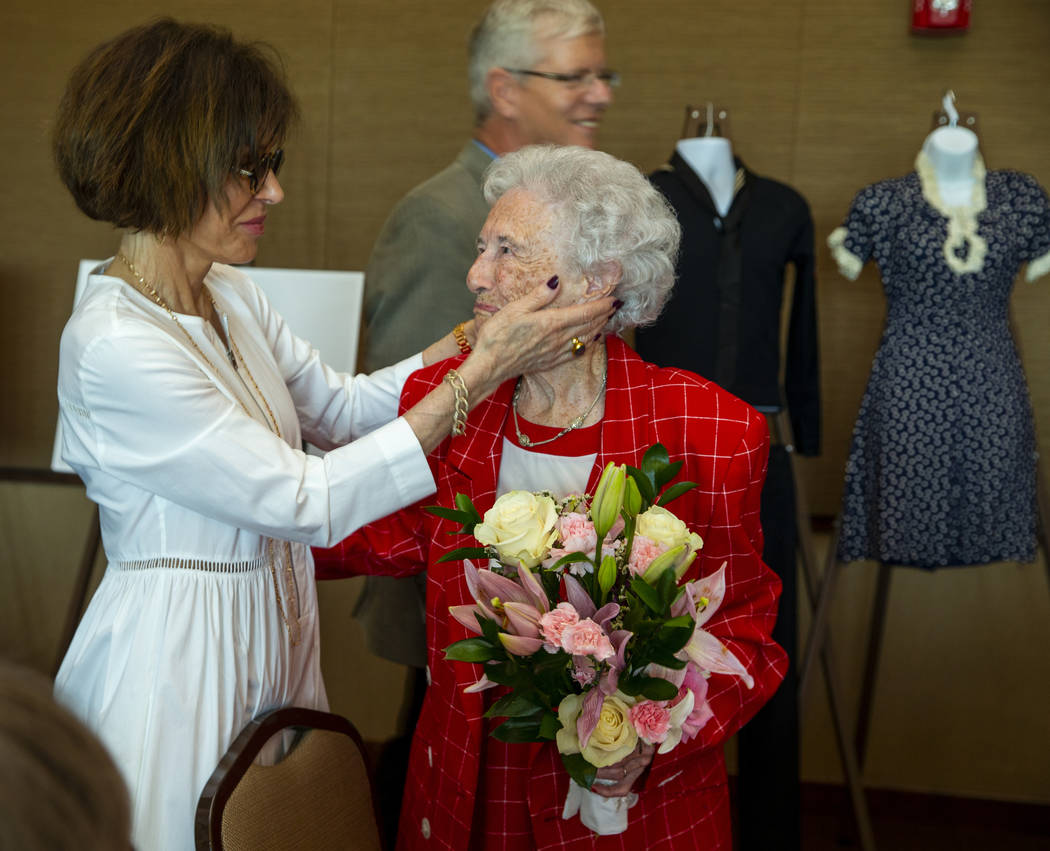 The wedding was rushed, but the marriage lasted anyway.
Donna and Gail Andress, both 93, celebrated their 75th wedding anniversary Tuesday in a celebration with friends, family and fellow board members of the group Pioneering Las Vegas History.
The group helped the couple celebrate with a vow renewal ceremony at the Nevada State Museum, displaying their original clothing and wedding photos to commemorate a piece of Las Vegas history: the Andresses' marriage.
"It's amazing; we never thought we'd live to be this age," the couple said, almost in unison.
The two met while attending Las Vegas High School, where Donna graduated in 1943.
"He passed me a note in high school biology class and asked if I will go out with a friend of his, and I said no, but I'd go out with him," Donna Andress said.
But when American forces invaded Normandy Beach on June 6, 1944, all signs pointed to Gail Andress being shipped off to Europe. He was drafted into the Navy before his graduation that year, according to Pioneering Las Vegas History board member Joe Thomson, who organized Tuesday's event.
Donna rushed to Washington state to marry Gail, thinking she might never see him again.
But, in a twist of fate for the newlyweds, Gail Andress was not shipped to Europe, and instead was stationed on the California coastline until the war ended.
After the war the couple moved back to Las Vegas and became active members in their community. Donna Andress even authored a book on the history of the Eldorado Canyon and Nelson.
"It's amazing how lucky we've been to be together," Donna Andress said Tuesday, just before the couple renewed their vows.
The wedding didn't look like it was going to happen at first, Donna said, remembering that when she arrived for the ceremony, Gail was nowhere to be found.
It turned out that Gail had come to the venue, but because Donna wasn't there, he left, thinking he had the wrong location.
When Donna showed up, she burst into tears, until "he came strolling back," she said.
For Tuesday's renewal ceremony, Donna Andress was walked down the aisle, bouquet in hand, by Judy Bundorf, her friend of over 40 years. Bundorf's husband, Wayne, walked with Gail Andress.
The couple's children, Gaynell, 69, Don, 74, and his wife of 55 years, Madeleine, sat in the front row to hear their parents recite vows in front of Tim O'Callaghan, the son of the Andresses' former friend and ex-Nevada governor, Mike O'Callaghan, who died in 2004.
North Las Vegas Mayor John Lee also was present to give the couple shirts declaring them "honorary citizens of North Las Vegas."
Gail Andress' grandfather was the second mayor of North Las Vegas, C.C. McDaniel.
"We had a lot of friends that went steady in high school, but they all said they gave our marriage a year," Donna Andress said, laughing, 75 years after she first said, "I do."
Contact Sabrina Schnur at sschnur@reviewjournal.com or 702-383-0278. Follow @sabrina_schnur on Twitter.