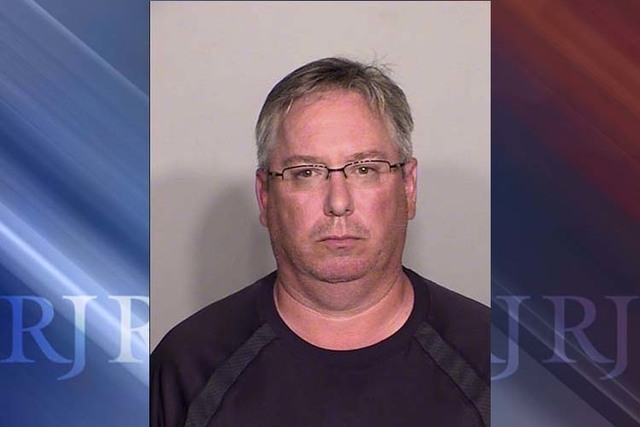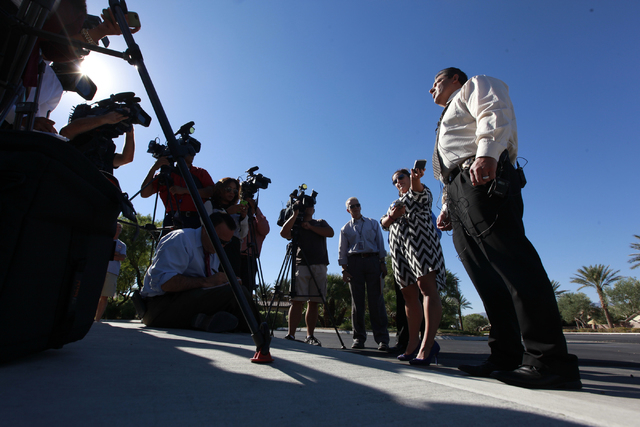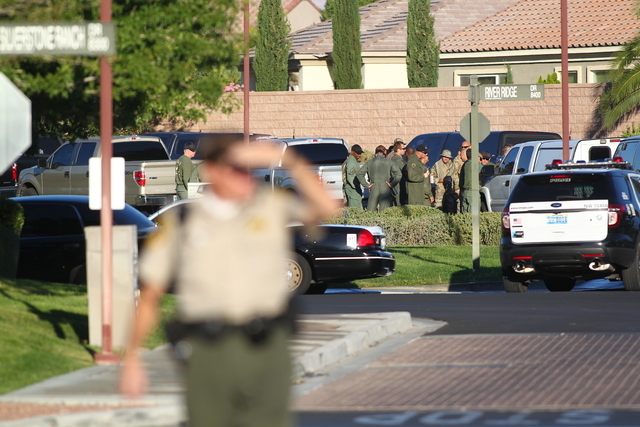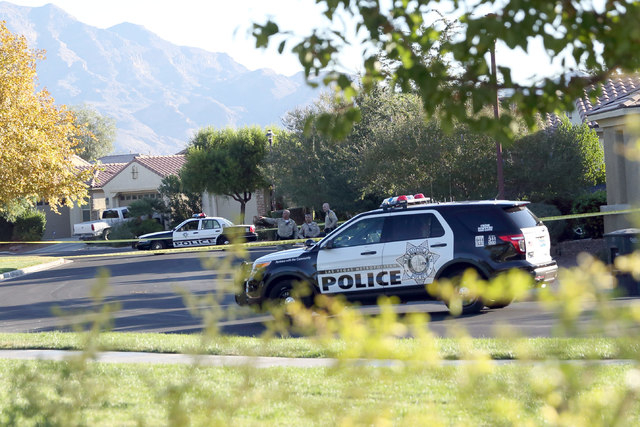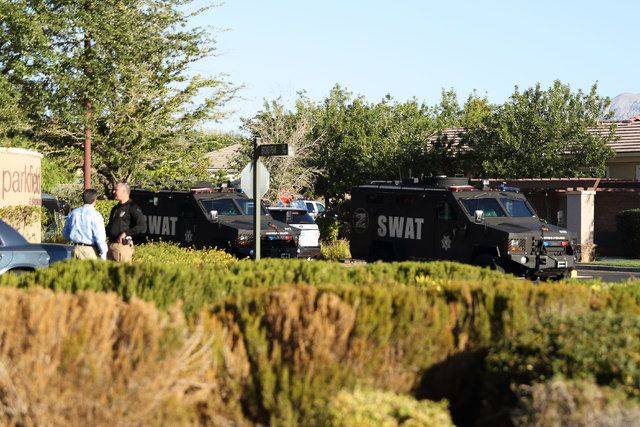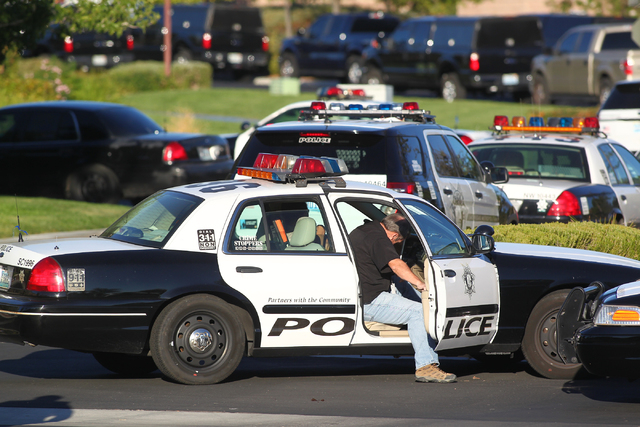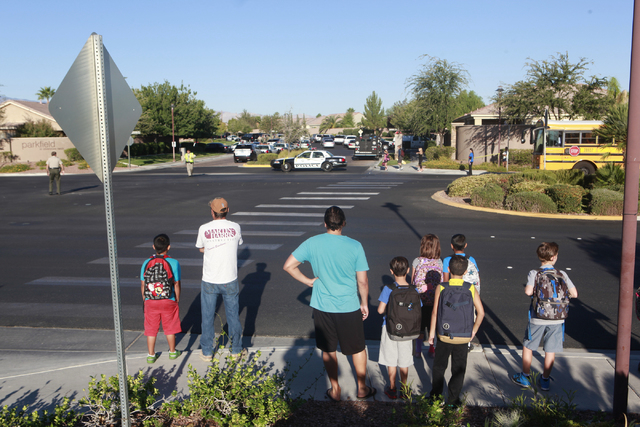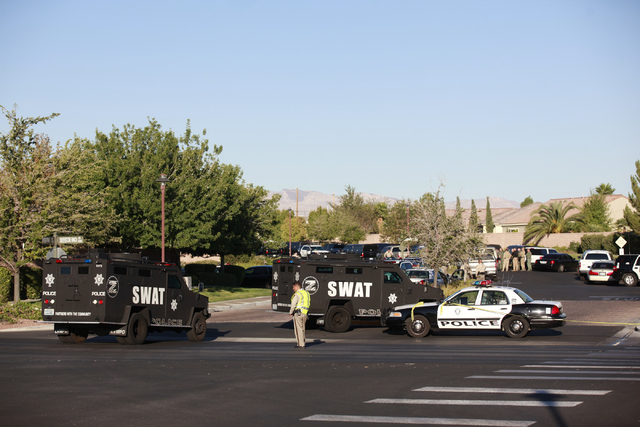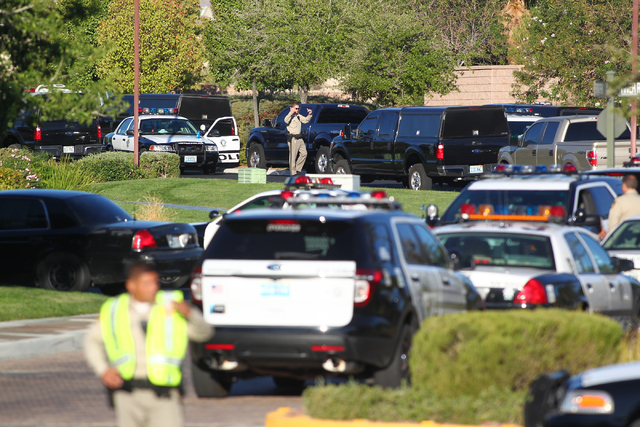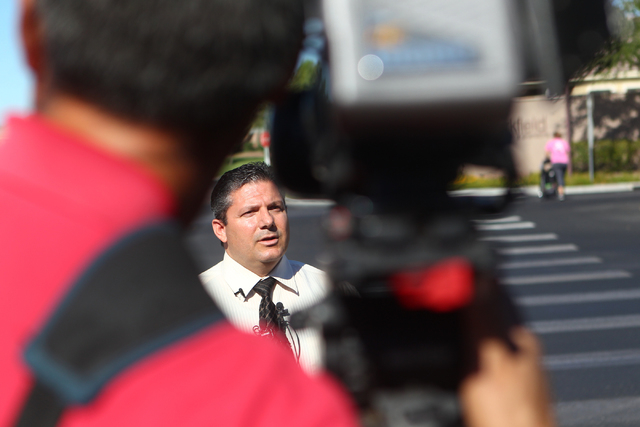 Las Vegas police say a man fatally stabbed the woman he lived with in the northwest valley early Monday and that officers had arrested him after a July domestic dispute.
Police say James Joyce killed the woman, believed to be his former wife Jodi Joyce, before stabbing himself.
He was hospitalized in critical condition and was booked in absentia.
Metro responded just before 6:30 a.m. to a home in the 8500 block of Berkley Hall Street, near the intersection of Buffalo and Grand Teton drives, to reports of a domestic disturbance between a man and a woman.
The couple's children, ages 16 and 11, were outside the house when police arrived, according to homicide Lt. Ray Steiber. They said their parents had been fighting.
When officers entered the residence, they were threatened by a man saying he had a shotgun.
A Las Vegas police SWAT team arrived after that and tried to talk with the woman, but with no success. Officers went in, where they found the woman dead and the man unconscious.
James Joyce, 52, was taken to University Medical Center, where he remained in critical condition Monday night. He was booked in absentia in Clark County Detention Center on a charge of murder with a deadly weapon.
Metro had arrested James Joyce in July after a domestic violence call, police said. It's unclear if formal charges were ever filed.
Jodi Joyce filed for divorce against James Joyce in August, court records show, and the case was closed in September.
The Review-Journal spoke to several neighbors, none of whom knew much, if anything, about the family.
The two children are staying with family, Steiber said.
Jodi Joyce worked for the Clark County School District. She was an administrator in its Safe and Drug-Free Schools department, according to the district.
A preliminary hearing for James Joyce is scheduled for Wednesday at 7:30 a.m.
Reporter Kimber Laux contributed to this story.
Contact Colton Lochhead at clochhead@reviewjournal.com or 702-383-4638. Find him on Twitter: @ColtonLochhead. Contact reporter Annalise Little at alittle@reviewjournal.com or 702-383-0391. Find her on Twitter: @annalisemlittle.