Lego enthusiasts of all ages flock to Brick Fest Live!
September 10, 2017 - 8:16 pm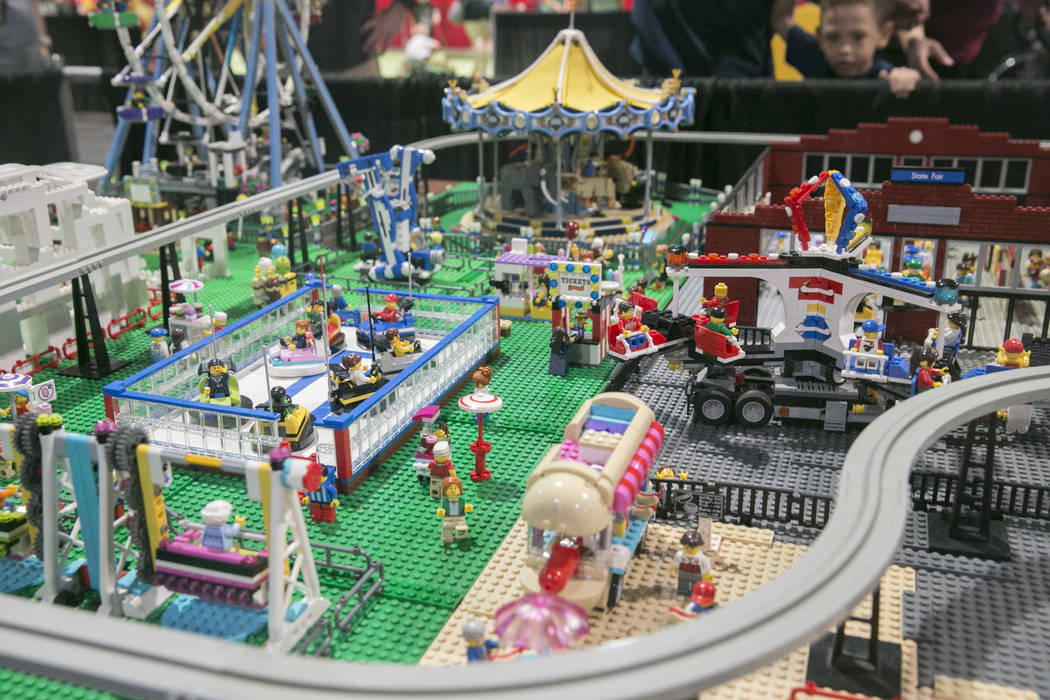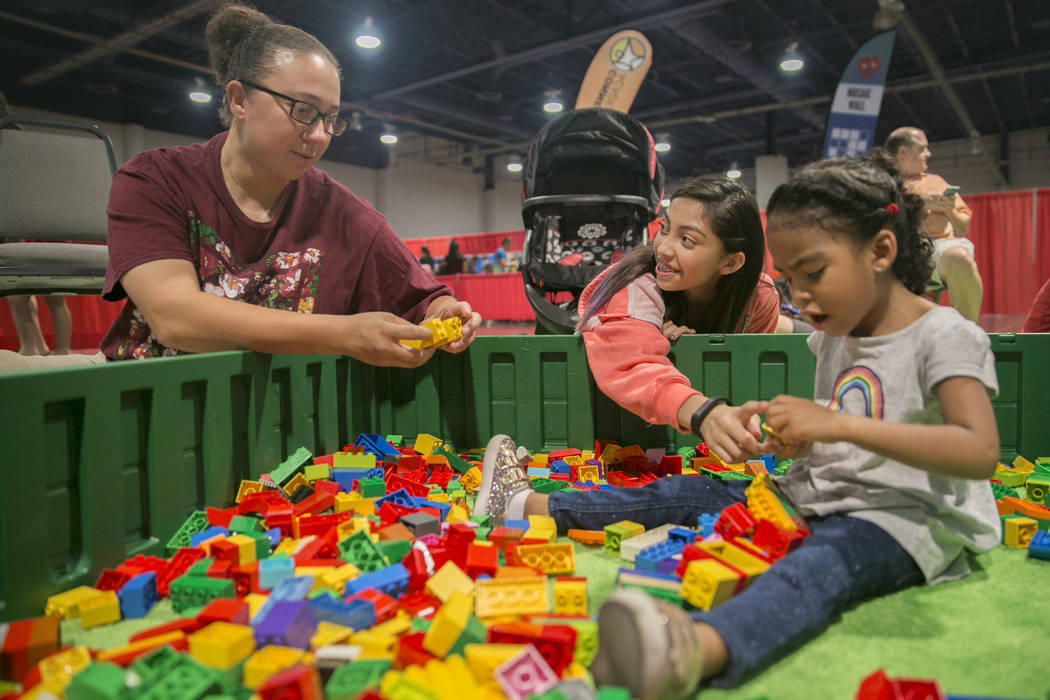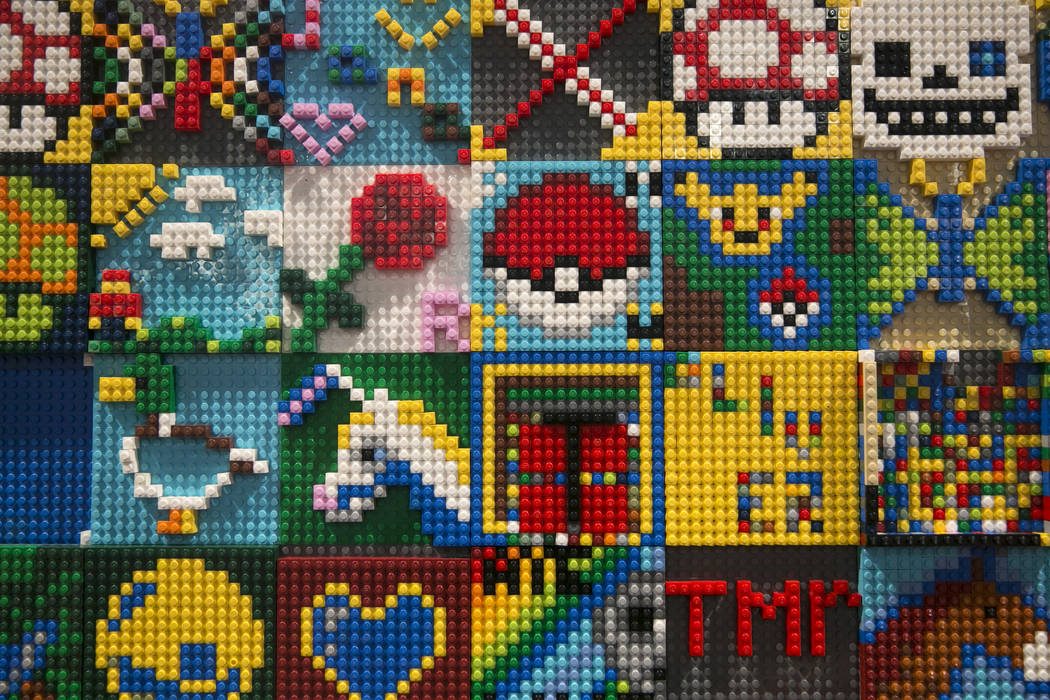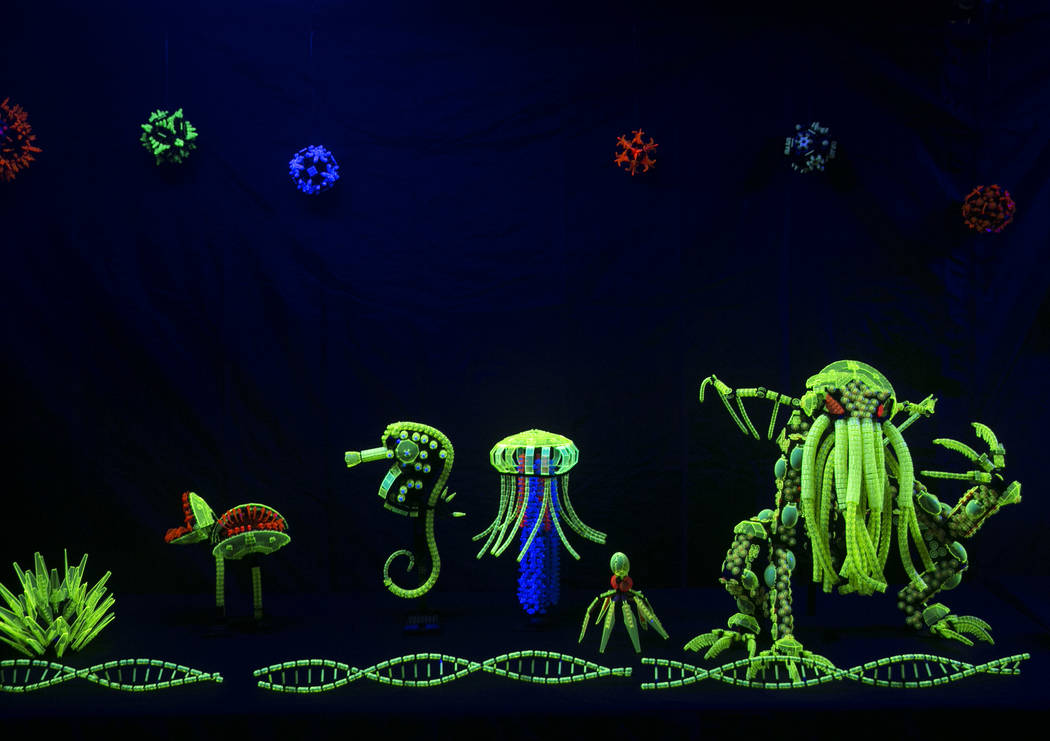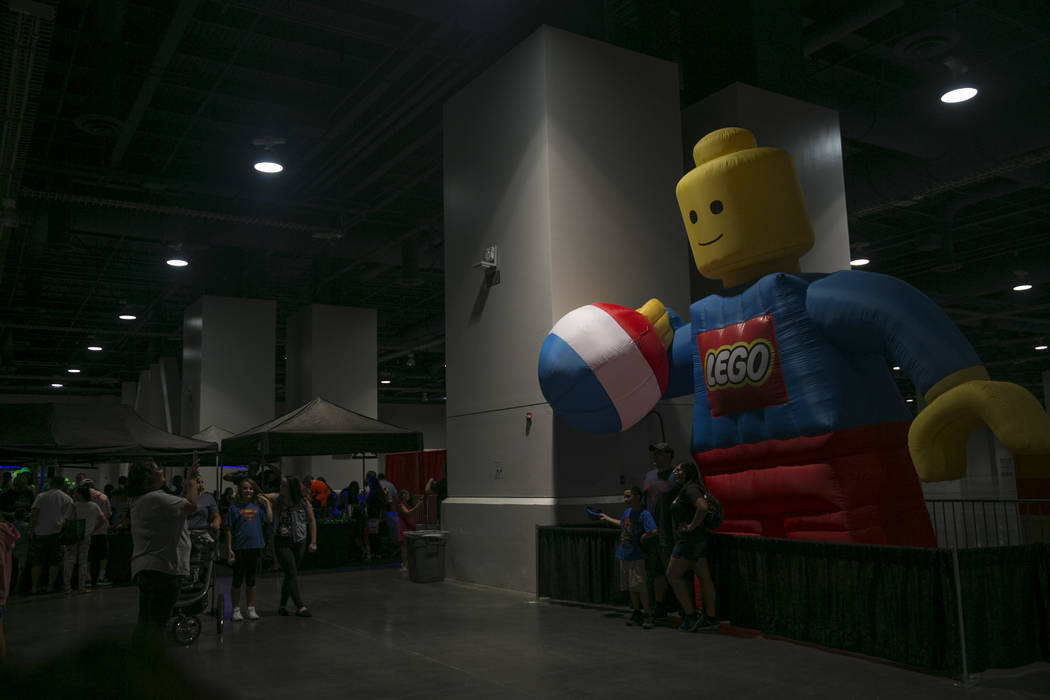 To some, it's just a tiny toy brick, but to many others Lego has come to mean so much more — from a multigenerational family activity, a learning tool that helps young minds tap into their imaginations, and even a way to help instill virtues such as perseverance.
Lego enthusiasts, young and young at heart, gathered at Brick Fest Live! Lego Fan Experience, which made its first stop in Las Vegas over the weekend with a goal to inspire, educate and challenge families into creating their wildest ideas.
"The great thing about Lego is that there is no manual," said event producer Chris Danilo said. "Kids can move mountains with these tiny building blocks and it gives them enough momentum to move in any direction they want to go. This is really about learning how to change the world."
Attendees on Sunday built and raced derby cars down 35-foot-long tracks, constructed cities, swam in a pile of blue Lego bricks and got inspired with glow-in-the-dark designs.
The event, held at the Las Vegas Convention Center, also featured miniature Lego cities and a Glow Zone where special illuminated Lego bricks showed monsters, a seahorse and a Venus fly trap.
Between 5,000 and 10,000 people attended the two-day event, Danilo said.
While some were focused on forming their names with Lego bricks on a platform, others were busy playing mini golf, video games and taking photos next to a life-sized Sheriff Woody from the movie, "Toy Story."
Danilo said the event also exposes kids to STEM (science, technology, engineering and mathematics), and problem-solving skills.
"Personally, Lego saved my life," Danilo said. "I say that for a couple of reasons. It takes perseverance and stubbornness to get through difficult times. You learn how to regulate your own emotions and center back on the goal. If you have a setback, you quickly learn that it's not the end of the world."
On the floor, children gave fist bumps to a Storm Trooper as others jumped at the chance to swim in a sea of tens of thousands of blue Lego bricks.
Plenty of AFLOs, adult fans of Lego bricks, also explored the convention, many of them awed at the sight of a Lego mosaic of Batman, which was comprised of 36,864 pieces.
The local section included LUGVegas, a group comprised of mainly adults Lego enthusiasts based in Southern Nevada who meet and share their passion for building.
Member Timothy Nolan, 51, displayed many of his projects at the convention, including a Lego version of the Welcome to Fabulous Las Vegas sign with Blue Man Group figurines set below.
"We just want to pass our love of Lego to the community and the next generation of builders," another member, Robby Reep, 34, said.
Vendors stayed busy, selling everything from vintage models to modern sets, miniature figurines and accessories.
Andrea Margolis came to the event with her three boys ages 3, 7 and 11.
"There's so much to do and see here that it's a bit overwhelming, but in a good way," she said. "The boys are all having fun, and it's nice to have them in one spot together. It's just such a great toy for all ages."
Many felt inspired to build at home and walked away with Lego sets from the event.
"The event was awesome and Lego-fantastic," said attendee Zakiah Walker, 9. "They have everything there. I feel so inspired I'm going to go home and spread my big bag of Legos all over the floor. I just want to build."
For more information, visit events.brickfestlive.com.
Contact Sandy Lopez at slopez@reviewjournal.com or 702-383-4686. Follow @JournalismSandy on Twitter.
More about Brick Fest Live!
Chad Collins and his daughter Jordyn founded the event in 2014 as a way to unite Lego builders. The duo and their partner planned approximately 20 shows throughout the country this year.
"Brick Fest Live was created to increase awareness of the fact that science, technology, engineering, and mathematics (STEM) are all in play when it comes to Lego and other construction toys,"according to Collins.
For more information, visit events.brickfestlive.com.