Man charged in fatal shooting near Las Vegas Strip appears in court
February 24, 2016 - 11:34 am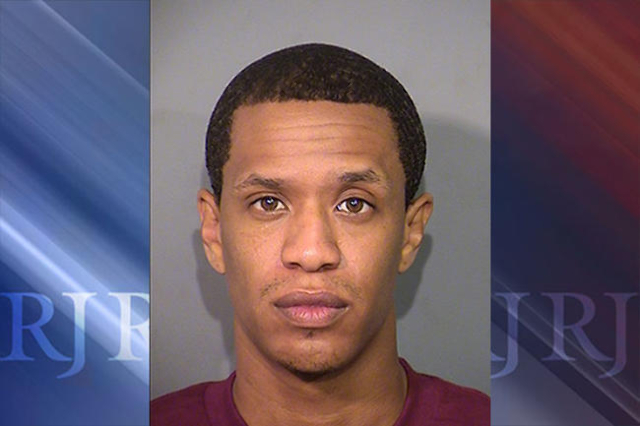 Omar Jamal Talley, accused of killing two women near the Strip, told a judge that he planned to hire a private attorney.
Talley, 30, remained held without bail in the Clark County Detention Center in connection with the shooting deaths of Californians Melissa Mendoza and Jennifer Chicas, both 27.
He faces two charges of murder with a deadly weapon, one count of attempted murder with a deadly weapon and six counts of shooting a gun into an occupied car.
In court Wednesday, Talley told Las Vegas Justice of the Peace Joe Sciscento that he did not need a public defender. Talley said he intended to hire defense lawyer William Skupa, who was not present for the brief hearing.
"The funds wasn't right," Talley told the judge in reference to an attempt to retain Skupa. "He'll be my counsel before this week is over."
The judge set another hearing for next week.
Skupa, who declined to comment on the allegations, said he had not spoken to Talley directly but his family had contacted the attorney.
Mendoza and Chicas were in a car with Jerraud Jackson early Friday at the Miracle Mile Shops parking garage at Planet Hollywood, 3667 Las Vegas Blvd. South, when Jackson and Talley got into an argument, according to police.
Parking garage security footage showed Talley getting out of a gray Toyota Camry with California plates, walking up to the driver's side of a silver Hyundai sedan with Oregon plates and pointing a gun at the driver, detectives wrote in an arrest report.
About six minutes after security called police to report a fight at the garage, police received another call about gunfire at the intersection of Harmon and Polaris avenues.
Police found Chicas lying on the roadway. She was taken to University Medical Center where she died of a gunshot wound to the chest.
Less than five minutes after the shooting, Mendoza drove the silver Hyundai into The Cosmopolitan of Las Vegas' valet area. She and Jackson had both been shot and were taken to UMC.
Mendoza died of a gunshot wound to the chest. Jackson was hospitalized in critical condition.
Talley told police Saturday that he was alone and drunk and had smoked marijuana when he saw two men fighting in the Miracle Mile Shops parking garage. One man was losing the fight and Talley decided to "help out," he told detectives.
In his account, Talley said he got involved in the fight briefly, security officers told everyone to leave and he left the garage. He told detectives he took a cab to get to the Strip and didn't remember how he left the garage.
When detectives showed Talley surveillance photos from the parking garage, he claimed to not recognize himself. When they showed Talley a photo of him pointing a gun at the vehicle Mendoza was driving, he "would not explain why he pulled the gun."
He denied shooting anyone and later said the weapon was "just a BB gun" but refused to tell police where it was.
This is a developing story. Check back for updates.
Contact reporter David Ferrara at dferrara@reviewjournal.com or 702-380-1039. Find him on Twitter: @randompoker