Man facing arson charges tried to block firefighters from dousing, department says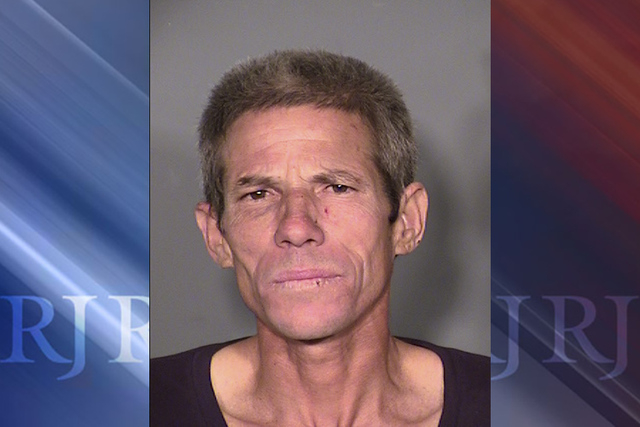 A Las Vegas man confronted firefighters then tried to shut off their hoses as responders doused a blaze they say he started in a central valley home.
Jose Luis Arencibia-Ramirez, 43, was arrested Wednesday and faces one count each of first and third-degree arson after setting fire to a home in the 1200 block of Phillips Avenue, the Las Vegas Fire Department said Thursday.
The department responded to a call about the fire at 2:11 p.m. Wednesday, spokesman Tim Szymanski said.
When first responders arrived, Arencibia-Ramirez was standing in the backyard of the home, where he later told police he had started a fire using a lit cigarette and "combustible materials."
Arencibia-Ramirez attempted to "disrupt fire fighting efforts and impede water flow," according to a Las Vegas Fire Department arrest report. He was "forcibly removed" from the fire truck by firefighters and a Las Vegas police officer who also was there.
Arencibia-Ramirez's actions were strange enough to land him in the back seat of a Metro patrol car, Szymanski said, though he was not initially charged with starting the fire.
But after neighbors told police what happened, firefigthers said, Arencibia-Ramirez fessed up.
Arencibia-Ramirez had lived in the home with multiple relatives, but was angry after they kicked him out, Szymanski said.
Neighbor Manuel Pupo Lopez told fire investigators he had an argument with Arencibia-Ramirez just before the fire, and that the 43-year-old broke two windows of Lopez's house.
Arencibia-Ramirez is being held in Clark County Detention Center. Las Vegas police, who run the jail, said he was not available Thursday for an interview.
Contact Chris Kudialis at ckudialis@reviewjournal.com or 702-383-0283. Find him on Twitter: @kudialisrj.