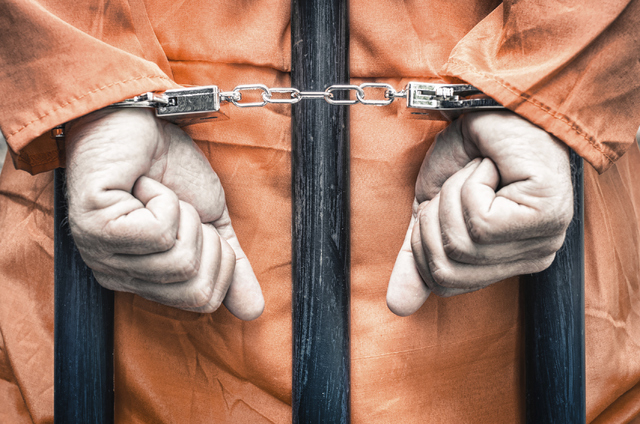 A Las Vegas man who told officials in June that he had placed explosives under the desks of two federal judges and planned to blow them up has been sentenced to 75 months in federal prison.
Clifford James Schuett, 60, pleaded guilty in December to one count of threatening to kill or cause damage by explosives.
"We take all threats to federal officials and federal buildings very seriously," Nevada U.S. Attorney Daniel Bogden said in a news release Wednesday. "Fortunately, no was injured as a result of the threats in this case, and the perpetrator has been convicted and sentenced and is in federal custody for a lengthy period of time."
On June 3, Schuett entered a U.S. Immigration and Customs Enforcement field office in Las Vegas and stated that he had placed explosives in the courtrooms and under the desks of the two judges at the federal courthouse with the intent to kill them, according to the plea agreement.
Law enforcement agents detained Schuett, and notified courthouse security officers of the threat. The courthouse was searched and cleared of any threats, and no explosives were located.
Schuett told the agents that he wanted to blow up one of the judges because the judge had sent him to prison, and wanted to kill the other judge because the judge had turned down his court case, the plea agreement stated.
Schuett was previously convicted in March 2010 of threatening to blow up Nellis Air Force Base, and sentenced to 42 months in prison and three years of supervised release.
Contact Jeff German at jgerman@reviewjournal.com or 702-380-8135. Find him on Twitter @JGermanRJ