Master-planned community in North Las Vegas could restore city's luster
February 14, 2016 - 7:37 pm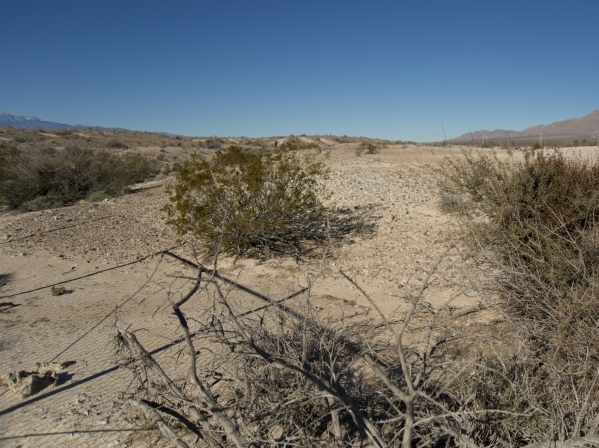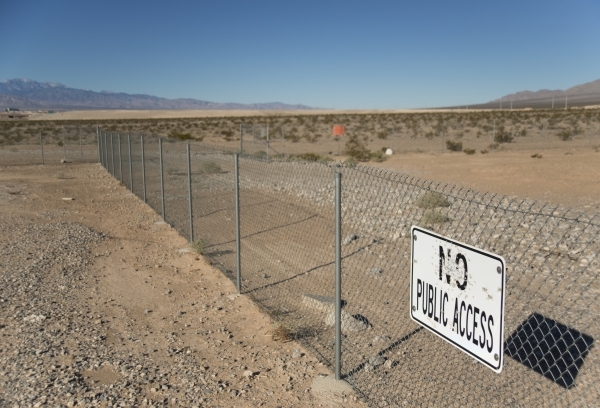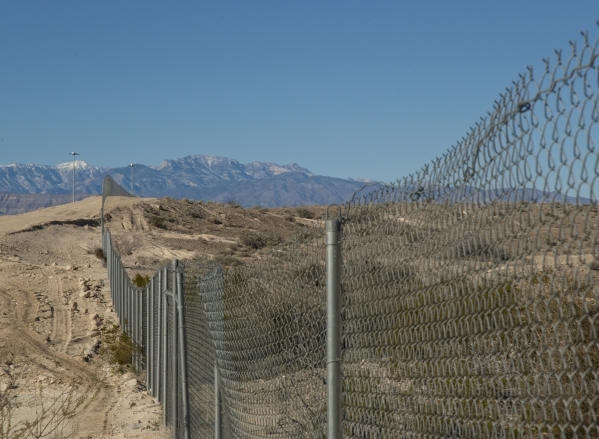 The roughly 2,000-acre Villages at Tule Springs housing development is expected to break ground later this month and pour $3.3 billion into the local economy over the next 15 to 20 years.
North Las Vegas Mayor John Lee is hoping the $1 billion Faraday Future electric car plant will keep the city in the spotlight while 150 acres near the VA Medical Center is groomed as a medical hub. Lee is counting on the collective success of these three projects, and others, to hoist the city away from its financial struggles.
The Villages at Tule Springs is the largest master-planned community in North Las Vegas since the start of the recession. It will have more than 8,600 homes, including 2,000 reserved for adults 55 and older.
Lee said he's counting on the long-awaited development to "stop the flight of those higher-income people going out to Summerlin or going out to Green Valley."
The project is comparable in size to the 2,200-acre, Cadence development in Henderson that broke ground in 2013 and the 1,700-acre Skye Canyon development in northwest Las Vegas that broke ground in 2014. Cadence will have 13,250 homes and Skye Canyon will have 9,000.
The Villages at Tule Springs borrowed its name from the nearby Tule Springs Fossil Beds National Monument. The 22,650-acre monument, known for prehistoric fossils, became a part of the national park system in 2014.
Over 15 to 20 years, the housing development is expected to create 24,000 jobs, including construction and sales positions, according to Gina Gavan, North Las Vegas director of economic development.
The Villages at Tule Springs was formerly called Park Highlands East and was part of a larger development that called for 15,000 homes in two master plans, the roughly 2,000-acre Park Highlands East and the 600-acre Park Highlands West. City leaders signed off on blueprints for the larger development back in 2006, but the project fizzled with the Great Recession and a rotating cast of owners added to delays.
The project has since split into two, with the Villages at Tule Springs led by developer Gregg Wolin.
A handful of developers and investors own Park Highlands West, which has remained stalled even as Tule Springs proceeds.
While a revised Tule Springs land use plan will be sent to the City Council on Wednesday for approval, a plan for Park Highlands West has remain unchanged since 2006. Still, representatives expect development there in the next year and a half.
Housing prices at Tule Springs will range from $200,000 to more than $750,000, though it's unclear how many homes will fall in that higher price range.
Those kinds of new-home prices in North Las Vegas might raise eyebrows among builders and Realtors.
To attract builders, the project will need to offer competitive land prices, said Dennis Smith, president and CEO of Las Vegas analysis firm Home Builders Research.
Smith said the city historically has stayed competitive by offering lower prices than other parts of the valley. For North Las Vegas to compete, Smith said he believes that will have to be the case here.
Builders aren't in a rush to go to the area yet, he said.
"If it was Summerlin, sure, Henderson, sure," Smith said. "But North Las Vegas has got to recover its luster." As recently as two years ago, the city was dodging a state takeover and grappling with a $152 million long-term deficit.
The Villages at Tule Springs has four sections and borders the Eglington Preserve, which is part of the national monument.
Plans call for two elementary schools, a fire station, a police station, a commercial shopping center, and 97 acres of parks.
There's also space allocated for a casino, though Bob Gronauer of the Kaempfer Crowell law firm, which represents owners of the Villages at Tule Springs and West Park Highlands, said there have been no serious talks yet.
"You need to have rooftops before you're gonna get anyone to build," Gronauer said.
Gronauer, who has worked on the project for 10 years, is confident that a market is waiting for the master plan that eventually will house about 25,000 people.
Nat Hodgson, executive director of the Southern Nevada Homebuilders Association, praised the development for diversifying its plan with different kinds of homes including high-end custom designs and traditional homes.
Hodgson said Lee spoke to his organization recently to endorse the area and play down concerns about higher-priced homes in a city that was among the hardest hit by the foreclosure crisis.
Hodgson said the "perception will always be there" but added that the development is on the radar of builders.
"Is demand strong enough to justify higher prices today in North Las Vegas?" asked analyst Smith. "That's something we're all waiting to see."
— Contact Alexander S. Corey at acorey@reviewjournal.com or 702-383-0270. Find him on Twitter: @acoreynews