McCarran greets travelers with DJs, EDM as a prelude to EDC
Updated June 15, 2017 - 10:25 pm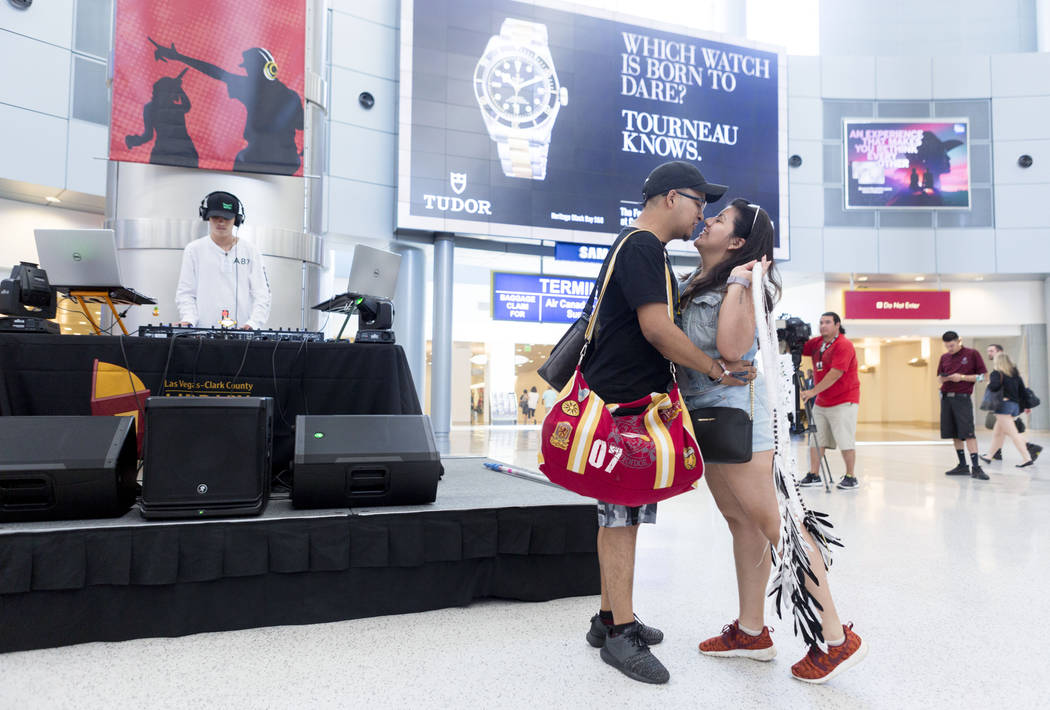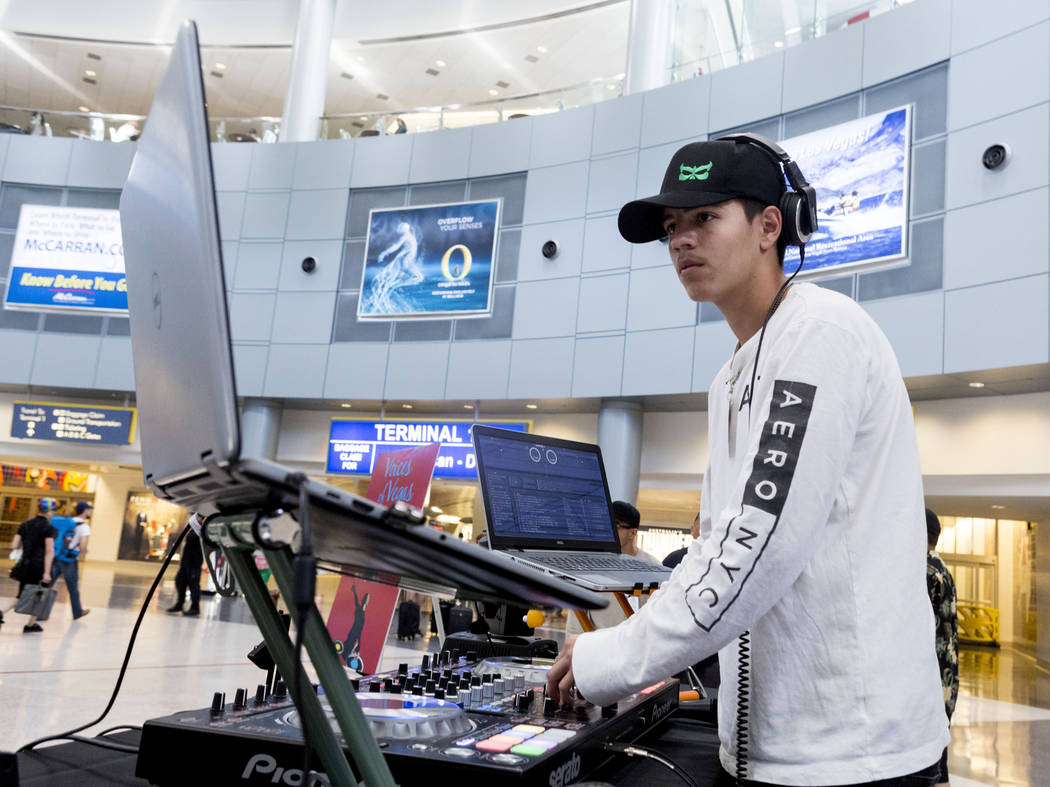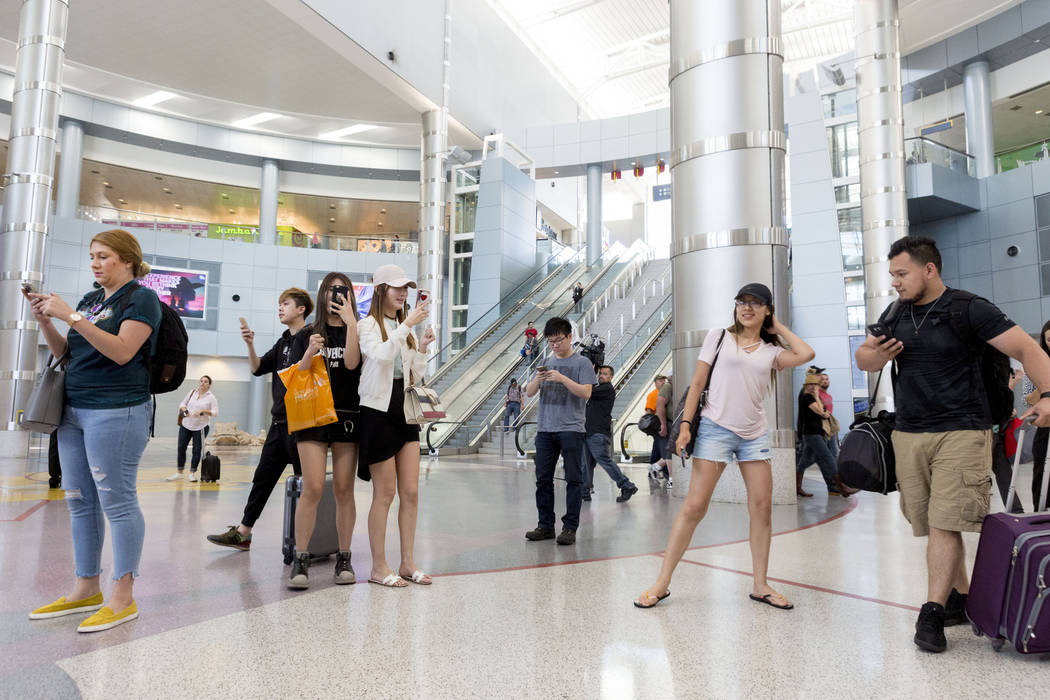 Deep bass thumped as passers-by danced their way across the floor.
Step aside, Omnia, Hakkasan and Hyde.
McCarran International Airport served up a Las Vegas-style nightclub atmosphere that brought out smiles, some nodding heads and a few impressive moves for about six hours Thursday to kick off the Electric Daisy Carnival.
"It's pretty awesome to walk into the airport and see all this because it's putting me in the mood for the weekend," said Joel Castellanos, a 25-year-old New Jersey resident who plans to attend EDC.
The music was provided by three teenage DJs who learned the craft of spinning records and mixing electronic dance music from an afterschool program launched about five years ago at Enterprise Library in Las Vegas.
All three high school students are too young to attend EDC this year, but they have big dreams of playing to huge crowds someday. On Thursday, they put on a show for roughly 18,000 airline passengers passing through the airport's D-Gate satellite concourse.
"It's great that I get to get people pumped for such a big event," said Malik Kemp, a 16-year-old Liberty High School junior also known as DJ Samurai Jack.
Kemp, 17-year-old Ivan Aguirre and 16-year-old Juan Arenas took turns performing music sets at the airport, but this wasn't their first public performance.
The teens have also appeared in front of crowds at the House of Blues and First Friday events in downtown Las Vegas.
"I just love making people happy with music and watching people dance and smile," said Aguirre, who goes by DJ Naavi.
About a dozen teens attend the free class at Enterprise Library — the first of its kind in the United States, said instructor and library branch manager Salvador Avila. Officials from the Los Angeles Unified School District and library systems in Chicago and San Francisco have expressed interest in replicating the program, Avila said.
The performance was part of the airport's "Voices of Vegas" music program, which rotates familiar tunes by Las Vegas mainstays like Celine Dion, Jennifer Lopez and Wayne Newton. Live music is played during high-profile events, with EDC added to the mix last year.
"Anytime we can highlight local talent, then we'll do it," airport spokeswoman Christine Crews said.
"It's a really cool opportunity for the students, and it's a cool thing for people arriving in Vegas, even if they're not coming here for EDC," Crews said. "It kind of lends to that 'only in Vegas' brand."
Contact Art Marroquin at amarroquin@reviewjournal.com or 702-383-0336. Find @AMarroquin_LV on Twitter.